Natural Resources
Stemilt-Squilchuck Forest Health Restoration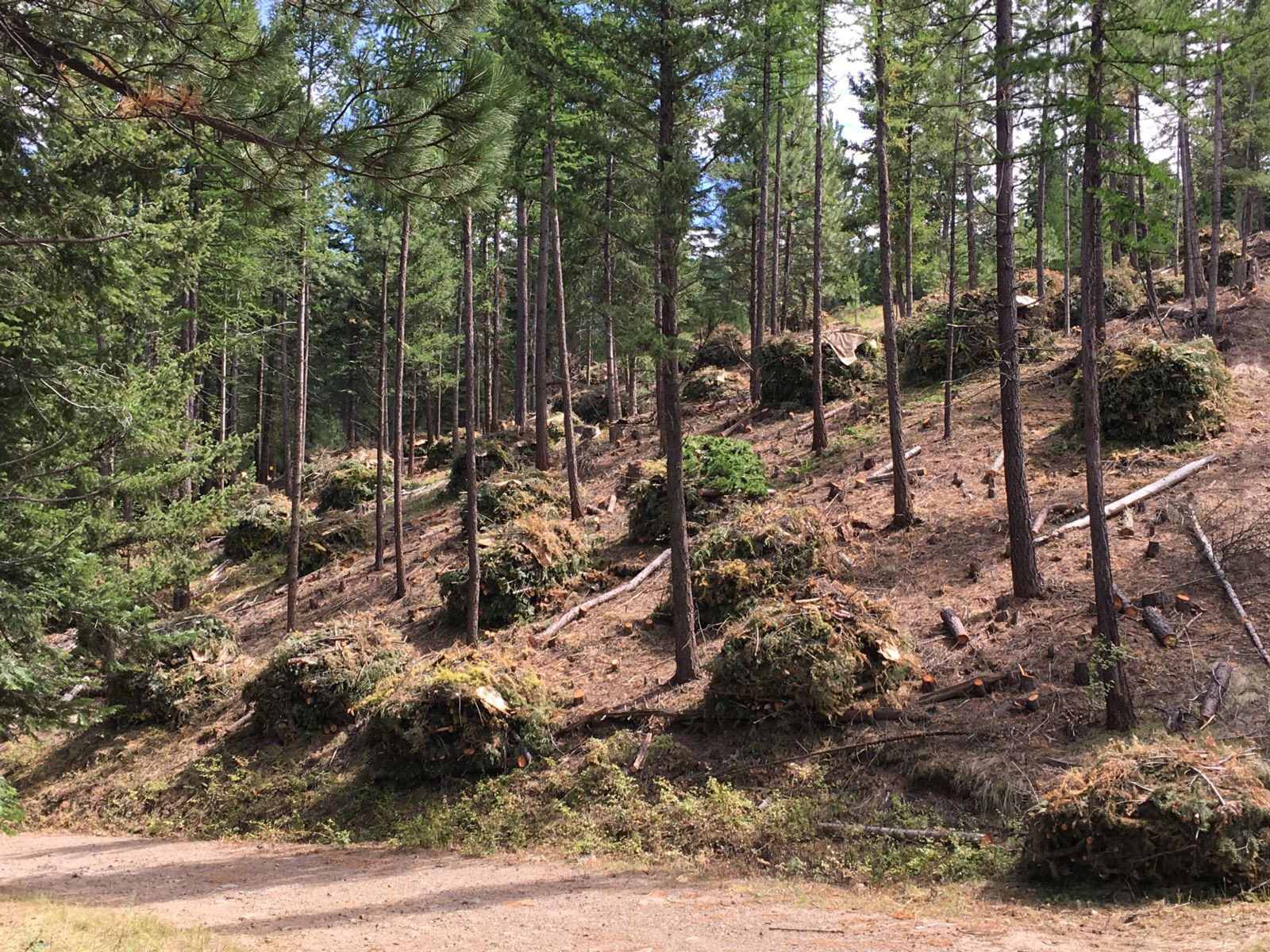 The Stemilt Basin was identified as a Priority Planning Area under the DNR 20-Year Forest Health Strategic Plan. Facilitated through the Stemilt Partnership, a landscape-scale strategy for restoring forest health and resiliency to wildfire in the upper Stemilt and Squilchuck Basins is currently underway. Through partnerships with state agencies, federal agencies, and private landowners, Chelan County has treated several hundred acres of forestland in need of fuels reduction, and plans to expand on these partnerships to increase the pace and scale of forest restoration in the watershed. Through the lenses of public safety, protection and enhancement of water resources and wildlife habitat, and restoration of forested acres to a fire-resilient and sustainable structure, Chelan County is working to identify priority treatment areas and implement treatments across ownership boundaries. See below for a list of resources including the Landscape Evaluation recently completed by Washington Conservation Science Institute to identify high priority areas taking a range of values into consideration.
DNR 20-Year Forest Health Strategic Plan summary
Stemilt-Squilchuck Landscape Evaluation Final Report
Ongoing Work Forest Health Work in the Stemilt-Squilchuck Watershed
To date, Chelan County and Partners have accomplished the following:
646 acres treated in 2018/2019
397 acres planned for treatment in 2020
173 acres planned for prescribed burning in 2020
463 acres planned for treatment in 2021
697 acres planned for prescribed burn in 2021
This table shows all treatments with treatment type, acreage, and funding source: Stemilt-Squilchuck Treatment Units
This map shows the location of the units listed in the table: Stemilt-Squilchuck Treatement Unit Map
Additional Information
Prescribed burning planned for Fall 2020:
Chelan County in partnership with DNR Chelan Fire Unit and Chelan County Fire District 1 plan to implement ~170 acres of prescribed burning in Sections 27 and 29 in October 2020. Signs will be posted along the Upper Basin Loop Road notifying public of the location of the prescribed burns. See the maps for the units by following the links below.
Section 27 Prescribed Burn Map
Section 29 Prescribed Burn Map
FEMA Stemilt/Scout-A-Vista Fuels Reduction Draft EA Comment Period Open October 31-November 29
CCNRD submitted applications to the FEMA Post-Fire Recovery Grant Program for hazardous fuels reduction and forest health thinning work in the Stemilt-Squilchuck watershed. There are three units proposed near Forest Ridge neighborhood and Upper Wheeler Road. FEMA is soliciting public comment regarding these proposed treatments, which are slated for implementation, contingent on funding approval, for 2021. Please see the Draft Enviromental Assessment Report and Public Notice below and provide comments by November 29, 2020. Contact information to send comments can be found on the public notice announcement.
Draft Environmental Assessment
FEMA Public Scoping Notice Fact Sheet
Posted: 10/02/2019 01:27 PM
Last Updated: 10/29/2020 10:23 AM