Latest News and Media Releases
Posted By: Sheriff's Office on January 16, 2019
K9s and Wines Fundraiser Saturday, April 13, 2019 2PM to 5PM - Pybus LocalTel Event Center Read more ...
Posted By: Sheriff's Office on January 15, 2019
Sheriff Brian Burnett reports on January 14th, 2019 Shawn Lewis, a 48 year old Entiat man was located deceased north of Entiat. He was found by a friend at the base of a ledge near milepost 221 on highway 97A. Read more ...
Posted By: Sheriff's Office on December 05, 2018
Sheriff Brian Burnett was recently appointed by Governor Jay Inslee to the Board of Commissioners of the Washington State Criminal Justice Training Commission (CJTC). Read more ...
Posted By: Sheriff's Office on October 01, 2018
The Sheriff's Office works diligently to stretch the value of our budget by deploying personnel and equipment for the greatest benefit to our County and its citizens. Donations in the past have helped to fund purchasing a new K9, Chief for a Day uniforms, Search & Rescue supplies and other items that are critical resources necessary for local law enforcement but are not included in our county budget. Read more ...
Posted By: Sheriff's Office on September 01, 2018
Sheriff's Office
The Sheriff is responsible for the provision of police services in the unincorporated portion of the County, including patrol, criminal investigation, and emergency response. The Sheriff is elected "at large" to a four-year term.
We, the management of the Chelan County Sheriff's Office, pledge to do our best in the management of this organization. We recognize that the men and women of this organization are its future. It is our strong belief that the members of this office and its auxiliaries have the talents and expertise to take this Sheriff's Office forward for the betterment of Chelan County.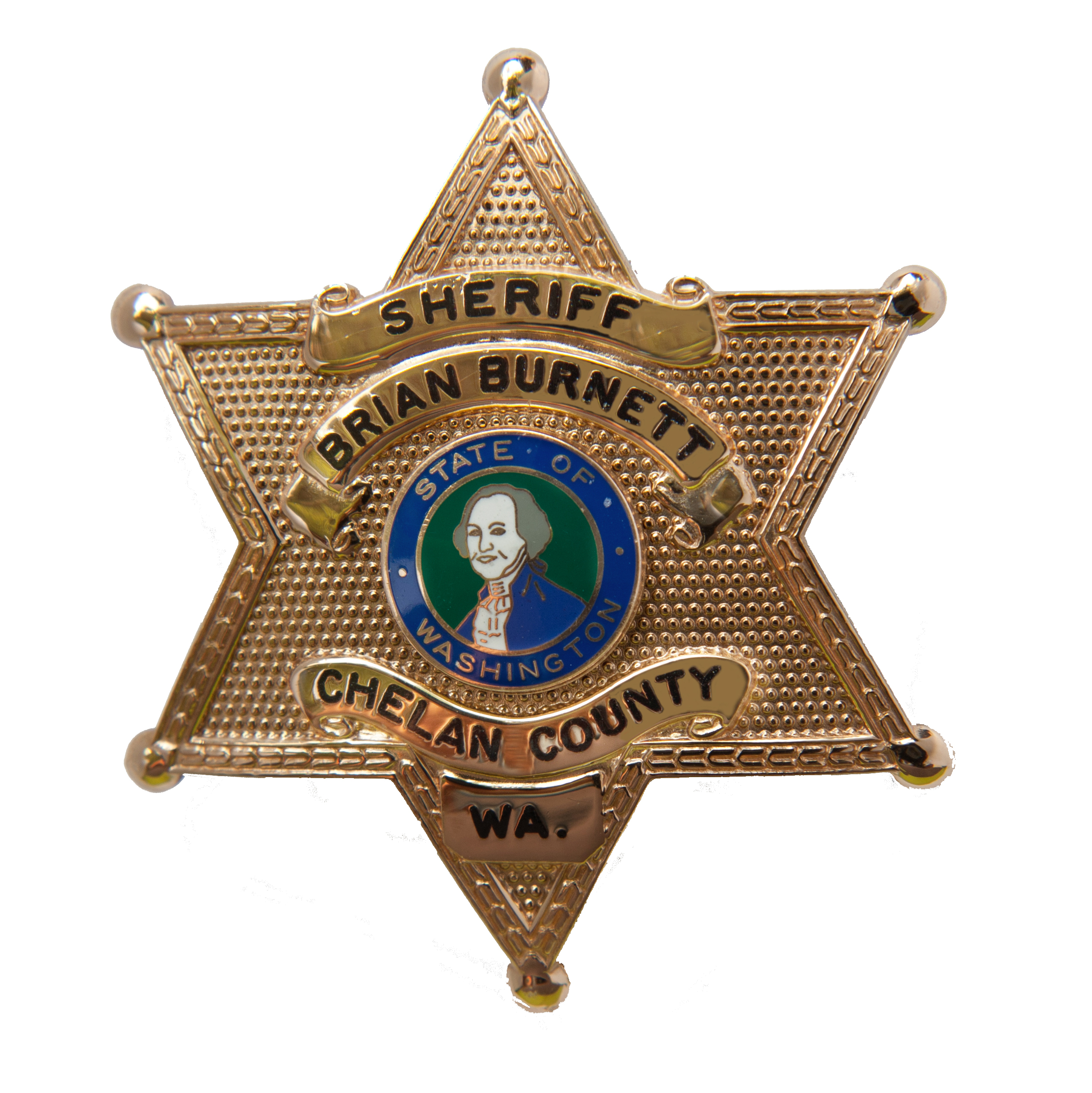 Our Mission Statement
The mission of our organization is to contribute to a safe and productive community, committed to earning public trust and providing highly trained professionals. We partner with the community, utilizing available resources to provide the highest quality of service to the citizens of Chelan County.