Natural Resources
Share the River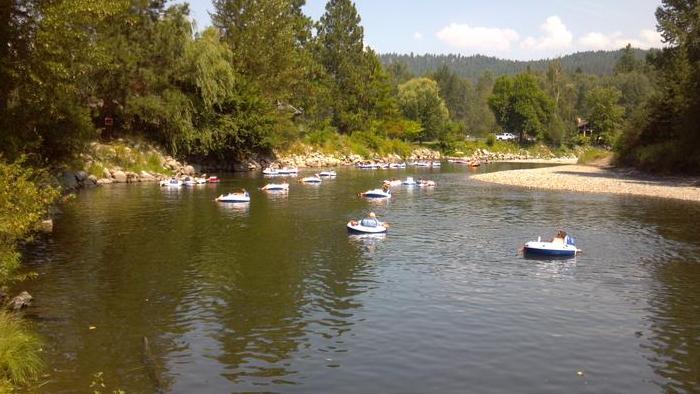 River Safety
Local Commercial Guides and River Outfitters
Wenatchee River Stream Habitat Enhancement Projects
Habitat work schedule - a list with links to descriptions of stream restoration projects in the Wenatchee basin
Salmon Biology
Who Created the Share the RIver Poster?
The Share the River poster was created by the outreach group of the Wenatchee Habitat Sub-Committee. Specific organizations who helped create the content include: Cascade Columbia Fisheries Enhancement Group, Cascadia Conservation District, Washington Water Project of Trout Unlimited, Chelan Douglas Land Trust, Upper Columbia Salmon Recovery Board, and Chelan County Natural Resources Department.
Why was the Share the RIver Poster Created?
To share information about river safety and fish habitat. When river users take risks, it puts others at risk when it becomes a rescue situation. Therefore, we hope to educate river users about the importance of wearing a life jacket and reducing alcohol consumption on the river. It is also important that river users learn about the water levels in the Wenatchee River; early season (spring through July) boaters should anticipate colder water and higher water levels so wearing a life jacket and neoprene is even more important during this time. Boaters should research the route before launching to become familiar with the location of the take out before getting on the river. And we want people to have a good time while being respectful of neighbors and avoid walking on redds (salmon nests) during the late summer recreation season.
Have Fun on the River and Be Safe!
Posted: 04/08/2015 12:50 PM
Last Updated: 04/19/2019 12:52 PM