Public Works
Knowles Road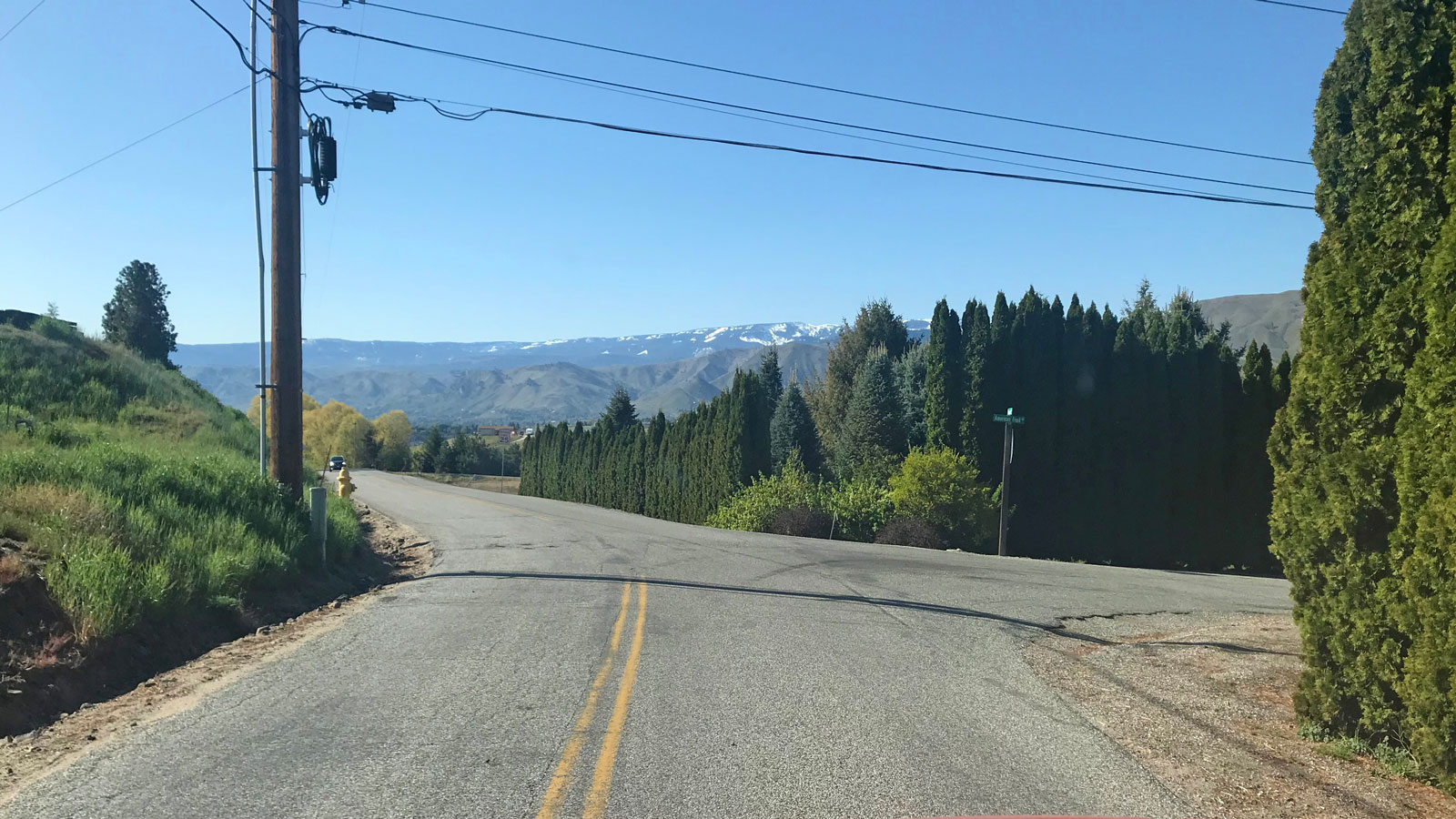 Project News
On Dec. 27, Chelan County commissioners awarded a $3,743,615 construction contract to J&K Earthworks of Rock Island, the lowest of three bidders on this project. Construction is expected to begin in Feburary. Roadwork will begin in the spring.
History
The Knowles Road improvement project is an important project for Sunnyslope, one of the fastest growing residential areas near Wenatchee. At this time, Knowles Road does not sufficiently serve this rapidly developing area; the roadway is narrow and lacks pedestrian and bike facilities. Improvements also are needed to correct ongoing drainage issues that damage the road's surface and shoulders.
Not only does Knowles Road not serve current needs, but it also does not serve future needs. The land use forecast for the Sunnyslope area, served by Knowles Road, projects that use will double in the next 20 years, creating new travel demands to the already deficient route. The community needs this project, which will be done in two phases, to improve safety on the existing narrow roadway and to provide alternate means of commuting to work or nearby Sunnyslope Elementary School.
Project Description & Benefits
The section of Knowles Road from School Street to American Fruit Road will be rebuilt first by establishing a consistent, 32-foot road width (11-foot lanes and 5-foot shoulders) and improving the road structure for a smoother ride and a shared multi-use shoulder. The American Fruit Road and Knowles Road intersection also will be improved for enhanced sight distance and maneuverability.
Curb and gutter, along with 5-foot wide sidewalk on the west side of Knowles Road, also will be constructed. Additional stormwater facilities will be installed where new curb and gutter is proposed, correcting drainage issues and preventing further damage to the roadway surface and shoulders. When completed, the Knowles project will improve roadway safety for pedestrians, bicyclists and motorists.
During the project, Chelan PUD also is planning to replace about 1,400 feet of existing 4-inch steel water main with about 2,200 feet of new 8-inch ductile iron main. The timing of the Knowles Road project is well suited for replacement of the steel water main, which is at the end of its useful life. The new, larger main will increase capacity and the reliability of the water system in the area. The project also includes installing four new fire hydrants and replacing six customer connections.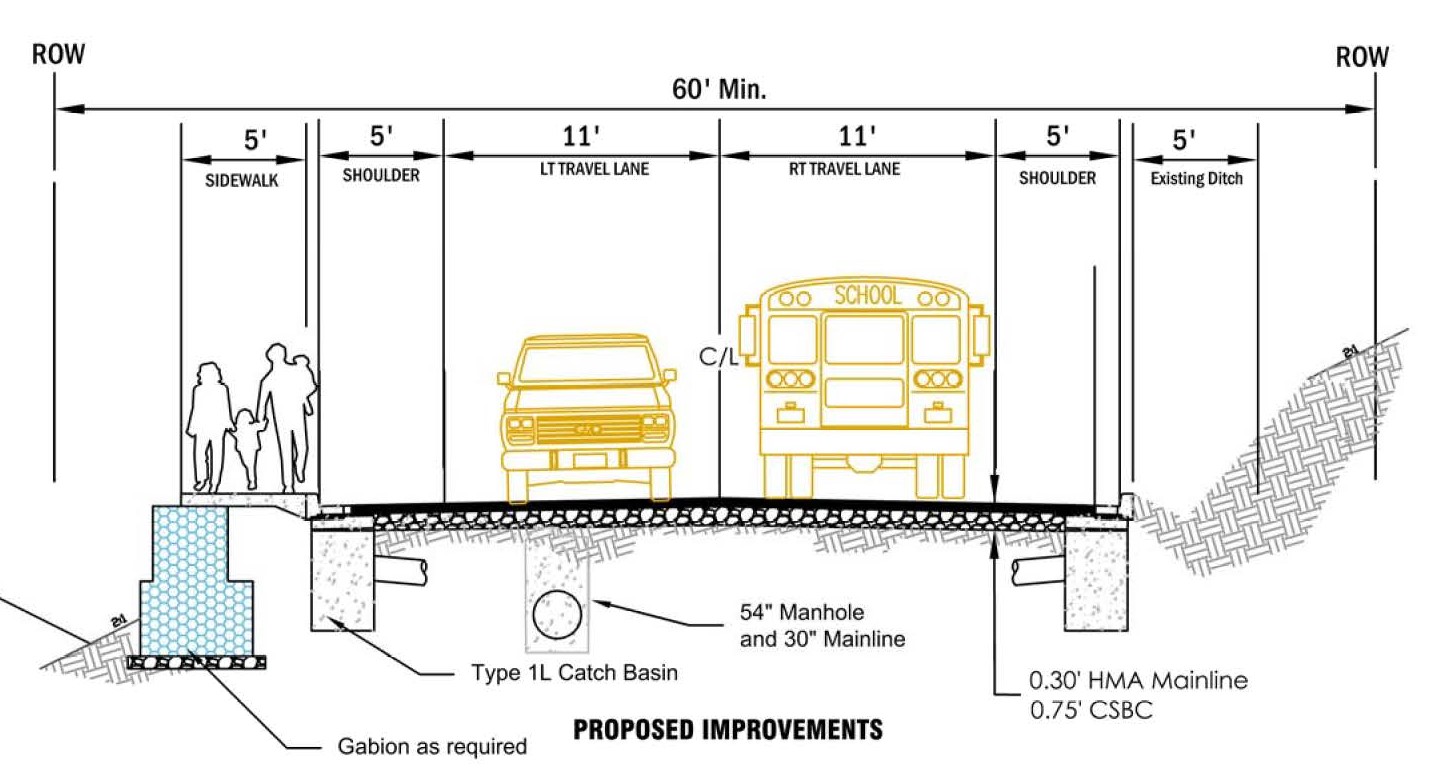 Construction Schedule
The contractor on this project is J&K Earthworks of Rock Island. A construction schedule will be posted when we get closer to the project's start date. Construction is expected to take 25 weeks. People may see some work, such as the relocation of utilities, before construction begins.
During construction, much of the time the roadway in the project area will be at one lane, with flaggers directing traffic. The road will be open to local traffic only. Homeowners and their visitors, including delivery and emergency services, will be able to access properties. However, at times, the following traffic impacts will occur:
School Street will require a one-month detour and night work at its intersections with Easy Street and Knowles Road. A sewer line installation will need to be completed before the irrigation turns on in the spring. No parking will be allowed on the street in the work area during this work. We will have a location dedicated to overflow parking for residents.
The Knowles Road work will begin in mid-April and finish in mid-September. A 40-working day road closure in the project area (from School Street to American Fruit Road) is required because of the limited work area available for installing a sewer line.
We will contact the Wenatchee School District, public transit, the post office and Waste Management to alert them to the start of the project when we have a starting date.
Funding
The $2.5 million construction project has been awarded a nearly $1.4 million grant from the state Transportation Improvement Board's Urban Arterial Program. It will also be paid for with local county road funds, Chelan County Stormwater Utility funds and dollars obtained through a Developer's Voluntary Mitigation Agreement.
Receive Project Updates
As we have updates on the project, including when we have a construction start date, we will send them out on the project's listserv. Sign up for emailed updates online, or email us at public.works@co.chelan.wa.us.
Questions?
Email us at public.works@co.chelan.wa.us, or call Chelan County Public Works at 667-6415.
Frequently Asked Questions
Posted: 01/28/2021 09:26 AM
Last Updated: 12/27/2021 02:35 PM