Public Works
Bidding Opportunities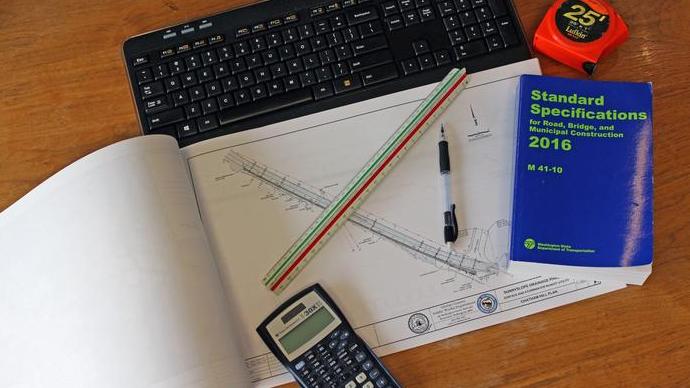 Current Bidding Opportunities
All bidding opportunities are posted to Quest, an online bid management system. Bidders may download the digital plan set from Quest for $15.00. Please contact QuestCDN.com at 952-233-1632 or info@questcdn.com for assistance in free membership registration.
CRP 647: West Malage Road Intersections Project
Sealed bids will be received by the Board of Chelan County Commissioners at its office at 400 Douglas St. in Wenatchee at 9:30 a.m. on Nov. 26, 2019, and there publicly opened and read as soon thereafter as the matter may be heard for:
This contract provides for the improvement of the West Malaga Road Intersections Project by roadway excavation including haul, embankment compaction, paving, guardrail, gabion cribbing, permanent signing, and other work, all in accordance with the attached Contract Plans, these Contract Provisions, and the Standard Specifications.
Project plans and specifications may be viewed on Quest. (Search eBidDoc #6574216.) A hard copy of the project plans and specifications can be obtained from the office of the Chelan County Public Works Department at 316 Washington St., Suite 402, in Wenatchee. Public Works' telephone number is 509-667-6415. A non-refundable $50 fee is required in advance for each hard copy of the plans.
A bid deposit in the amount of 5% of the bid shall accompany each bid. Each bid shall be submitted in a sealed envelope marked on the outside of the envelope as follows: "SEALED BID FOR CRP 647, West Malaga Intersection Improvement Project. Bidders are advised to read all pertinent provisions regarding the submittal of UDBE documentation. The Board of Chelan County Commissioners reserves the right to reject any or all bids for cause.
Chelan County, in accordance with Title VI of the Civil Rights Act of 1964, 78 Stat. 252, 42 U.S.C. 2000d to 2000d-4 and Title 49, Code of Federal Regulations, Department of Transportation, subtitle A, Office of the Secretary, Part 21, nondiscrimination in federally assisted programs of the Department of Transportation issued pursuant to such Act, hereby notifies all bidders that it will affirmatively insure that in any contract entered into pursuant to this advertisement, disadvantaged business enterprises as defined at 49 CFR Part 26 will be afforded full opportunity to submit bids in response to this invitation and will not be discriminated against on the grounds of race, color, national origin or sex in consideration for an award.
CRP 693: West Cashmere Bridge Replacement Project
Pre-Ad Showing: 11 a.m. on Dec. 4, 2019, at Hay Canyon Road and US Hwy 2.
This project is located on Goodwin Road in Cashmere, Wash., in Chelan County. The bridge crosses over the Wenatchee River at the Sunset Highway exit from US Highway 2. The current bridge will be replaced with a multi-span, continuous steel girder bridge.
Work includes, but is not limited to, the installation of a temporary work access trestle; cofferdam; existing bridge demolition; excavation, handling, hauling and disposal of contaminated soils and manmade waste materials; drilled shafts; cast-in-place concrete deck; traffic and pedestrian barriers; bridge railing, sidewalk and ramps; geosynthetic and retaining walls; roundabout construction; roadway excavation, including haul and HMA; modification to existing traffic signal; illumination; storm sewer system; erosion control; planting; bird deterrent system; and roadway and structure surveying.
The estimated project cost is $15 million to $20 million. The project goes out for bid in winter 2019. This is a non-mandatory pre-ad showing. Chelan County Public Works representatives will be on site to answer questions. If you have questions, contact Kris Perry at 509-667-6514 or kristoffer.perry@co.chelan.wa.us.
Posted: 03/21/2017 04:03 PM
Last Updated: 11/14/2019 03:14 PM