Public Works
Road crews hit the road with COVID precautions in place
Posted On: June 04, 2020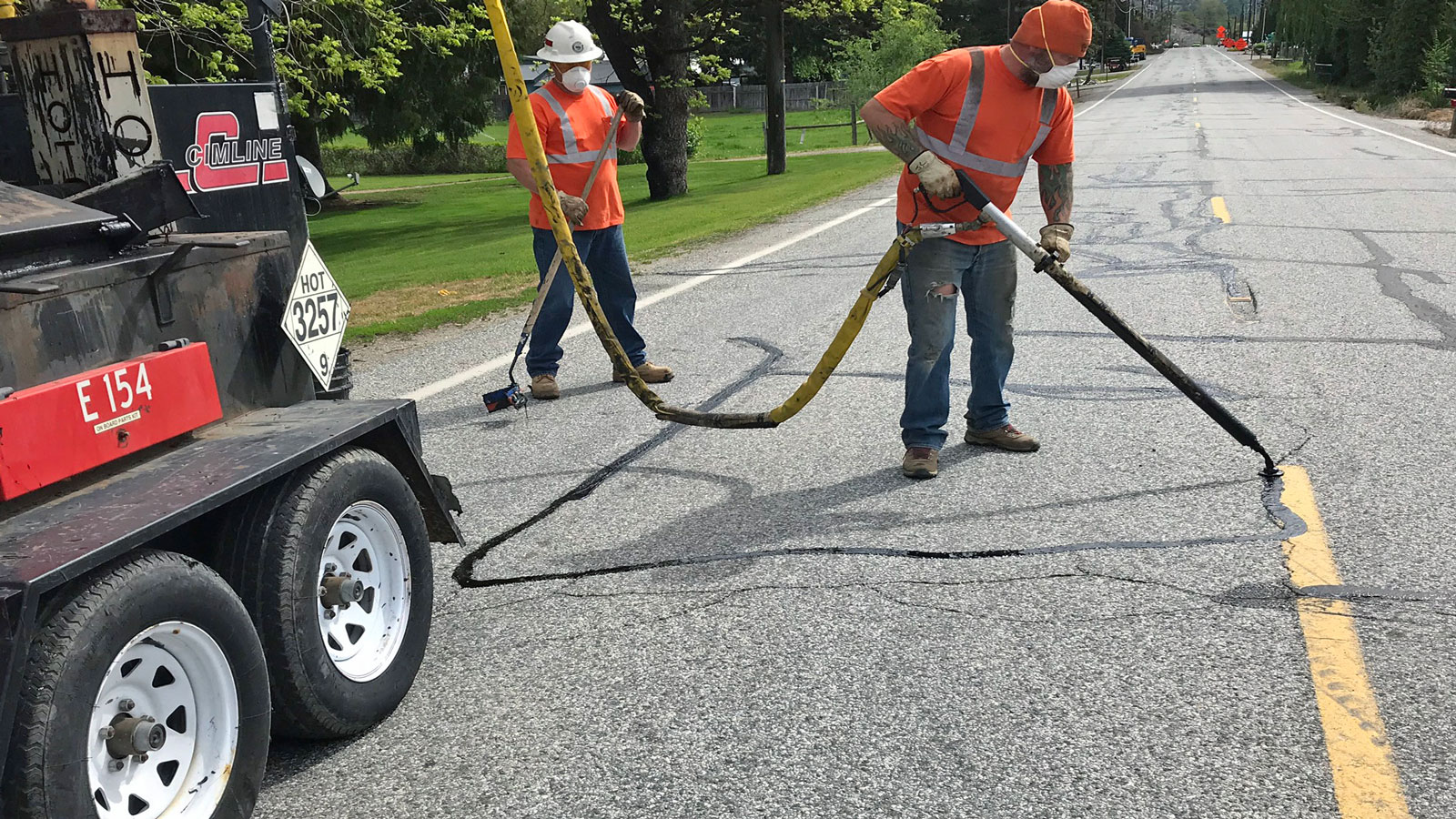 Chelan County road crews are back on the road in full force after more than two months of working with reduced crew sizes during the governor's Stay Home, Stay Healthy order.
And they returned June 1 with several COVID-related precautions in place.
"These precautions are not just for the safety of our crew members," said Brad Harn, road maintenance supervisor for Chelan County Public Works. "They are also for those people whom our employees go home to every night."
In mid-March, crews were divided into smaller teams that worked a rotating schedule. Those not on the road were placed on call. Public Works' goal during the governor's order was to maintain county roads for the public while also keeping crews safe. At the time, 2020 Preservation was put on hold.
Since May, all crew members also participated in COVID training. In training, expectations were laid out to get everyone on board with a variety of procedural changes. And given the fluid nature of guidance and requirements from the state, modifications will be made as necessary.
Among the changes is the use of masks. While the public may see construction crews in the valley wearing masks on construction sites, Phase 1 Construction Restart Requirements do not apply to our road maintenance activities. This does not mean that we drop all COVID precautions. What it means is we will follow other L&I requirements.
Our road crews are not "construction crews;" the work our operators do falls under maintenance. They perform such seasonal tasks as repairing potholes, cleaning stormwater culverts, striping roadways and plowing snow. The road crews typically work outdoors in moving operations.
Our crews will wear masks if they must work within 6 feet of one another. Employees are required to have a mask on hand, but only to wear it when social distancing is not possible.
Other COVID safety guidelines that are being implemented:
A safety training is conducted daily on all job sites. COVID safety requirement plans are kept in one designated vehicle so they are on site.
In each road district, a site-specific COVID supervisor is designated. This supervisor monitors the health of employees, including taking temperatures daily, and enforces the COVID safety plan.
Public Works will supply personal protective equipment (PPE), including gloves, safety glasses and face masks, as appropriate or required for the work being performed.
Gloves and eye protection must be worn at all times by every employee except while driving vehicles. If appropriate PPE cannot be provided, the worksite or task must be shut down.
Only one person is allowed in a vehicle unless approved by a supervisor. Or, if the vehicle has a back seat, a passenger can ride in the back seat. In this case, the passenger will wear a face shield and both employees will wear masks. Windows must be open at least 2 inches while driving.
During breaks, crew member will eat in their vehicles or outside, following social distancing guidelines.
Tools will be shared as little as possible. Tools will be cleaned daily and employees will wash their hands is sharing of tools must occur.
At the end of the day, crew members fuel up and then disinfect inside the vehicle they operated.
"There are going to be some adjustments with everyone working together again, and it may take some reminding before our new procedures become regular habits," Harn said. "Some of these safety guidelines may even become the new way we operate."
---
Older Articles
Posted On: February 08, 2023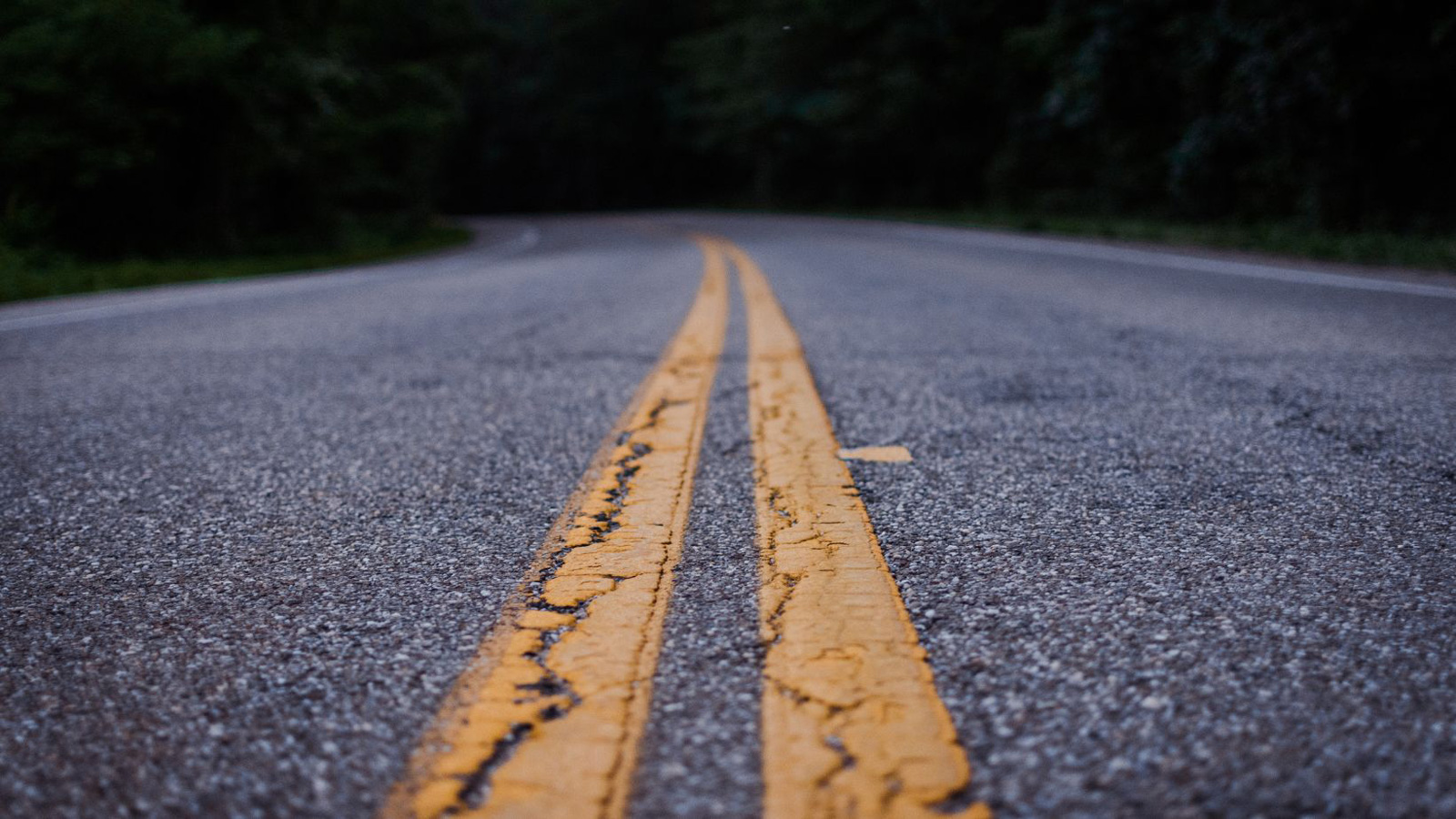 It's that time of the year again, when the warming temps may bring temporary weight restrictions on county roads. While we don't have any restrictions...
Read More arrow_forward
---
Posted On: January 19, 2022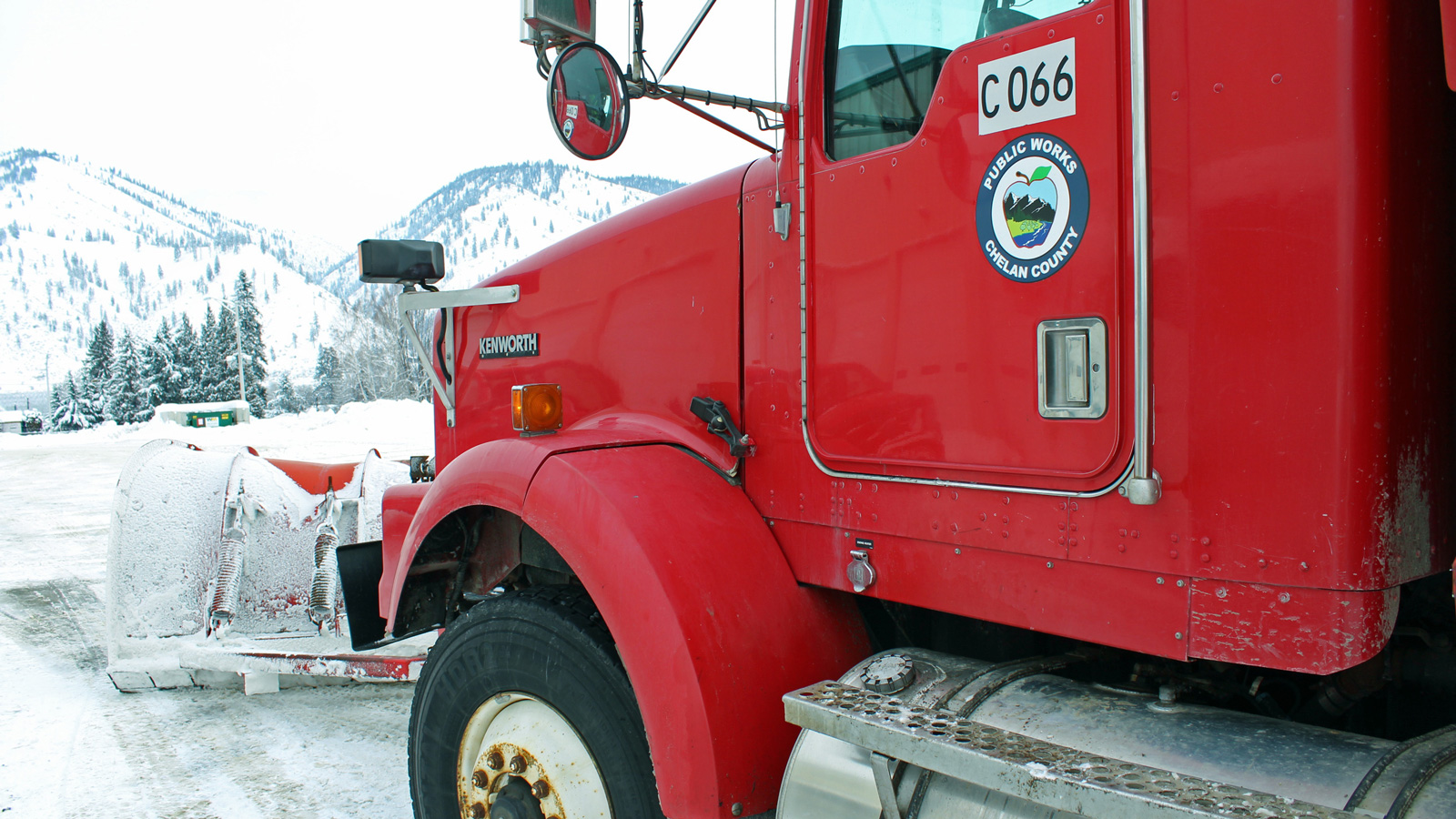 Chelan County is clarifying its snow removal policies with the public after receiving calls from frustrated citizens who were not prepared for the sig...
Read More arrow_forward
---
Posted On: November 22, 2021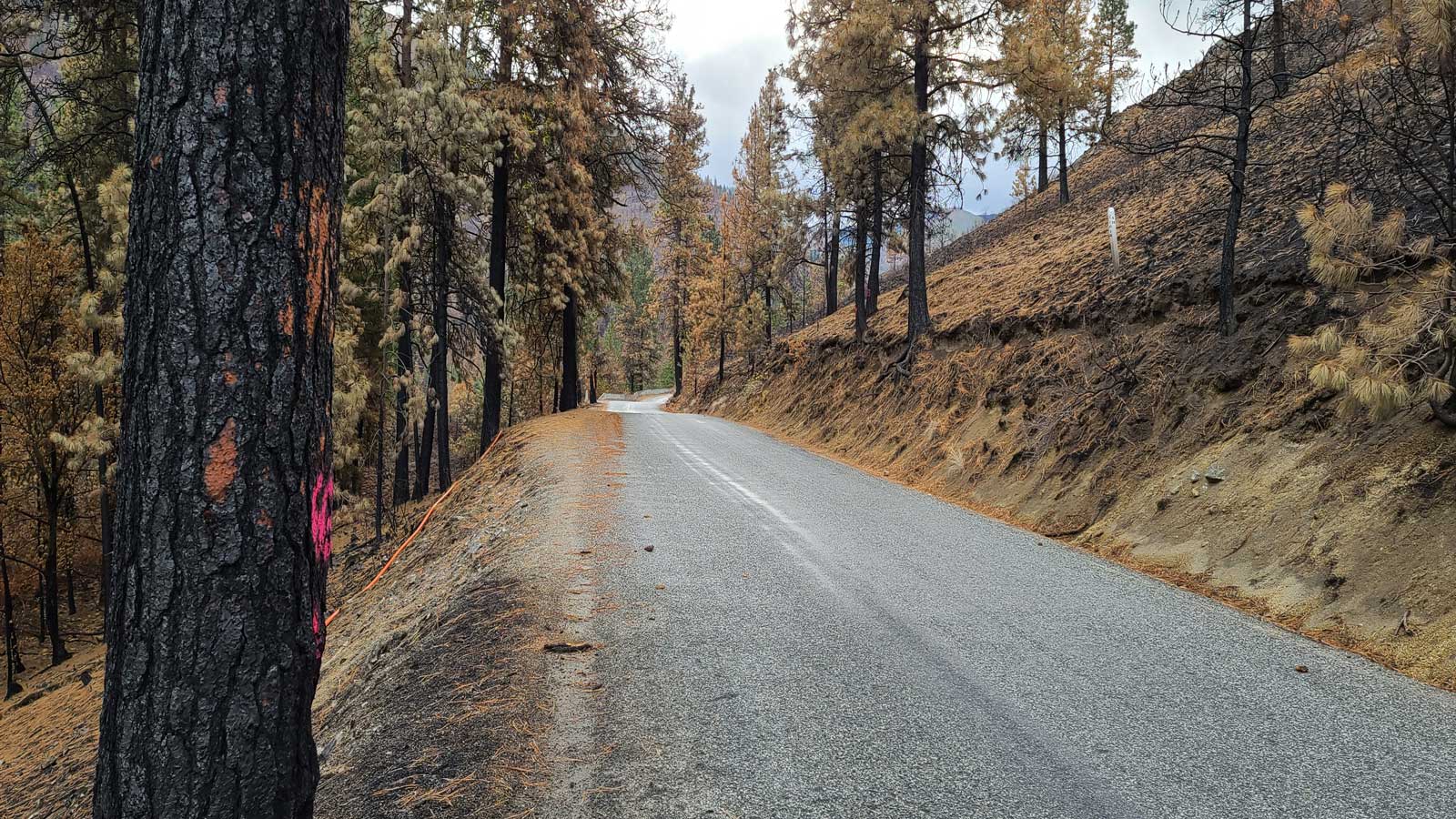 While the wildland firefighters are now gone, that doesn't mean work on the Twenty-Five Mile Fire is over. Chelan County has been not only evaluating ...
Read More arrow_forward
---
Posted On: October 01, 2021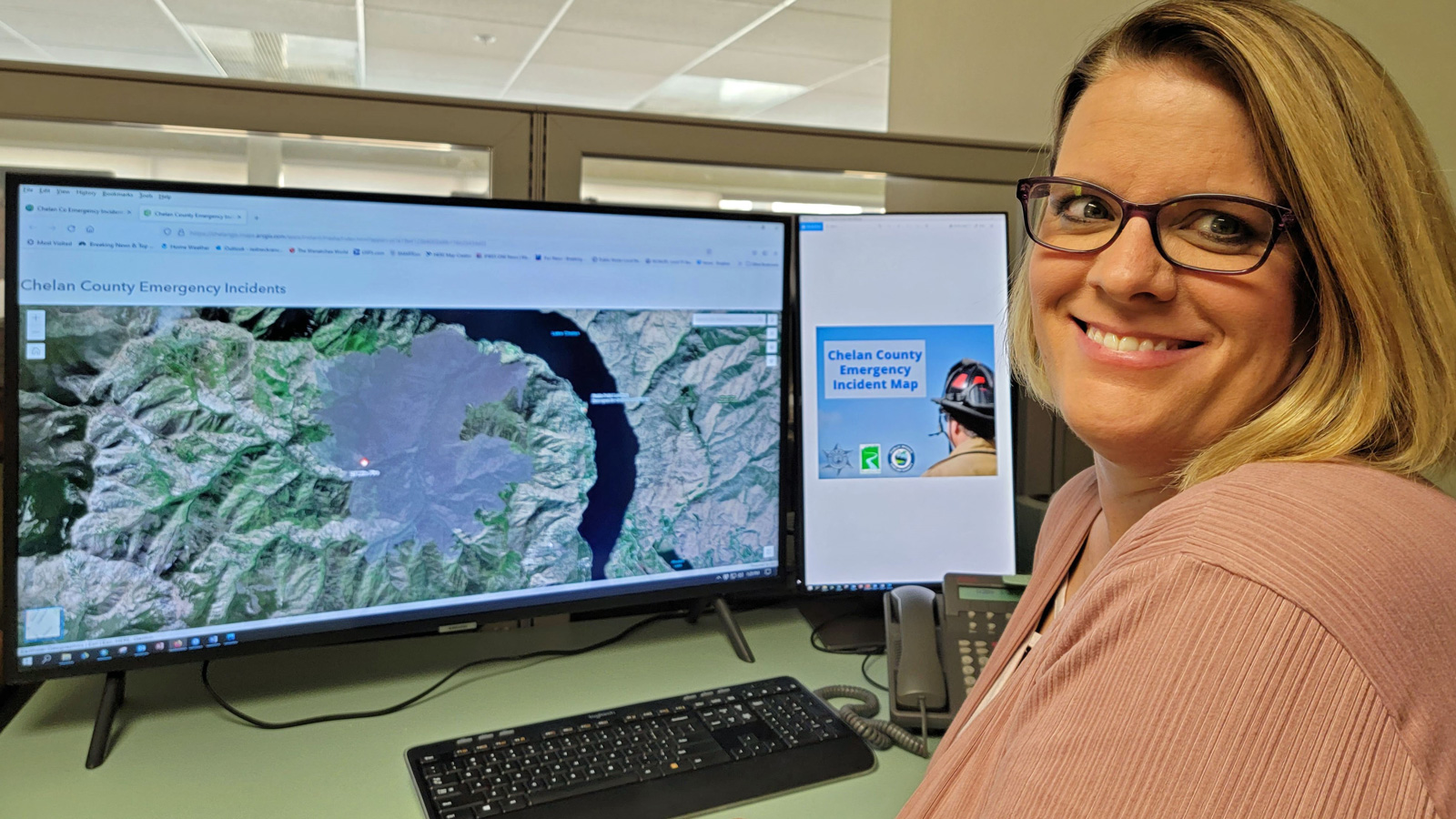 Chelan County Public Works GIS technician Lori Beidler will be honored in October by the Washington Chapter of the American Public Works Association f...
Read More arrow_forward
---
Posted On: April 12, 2021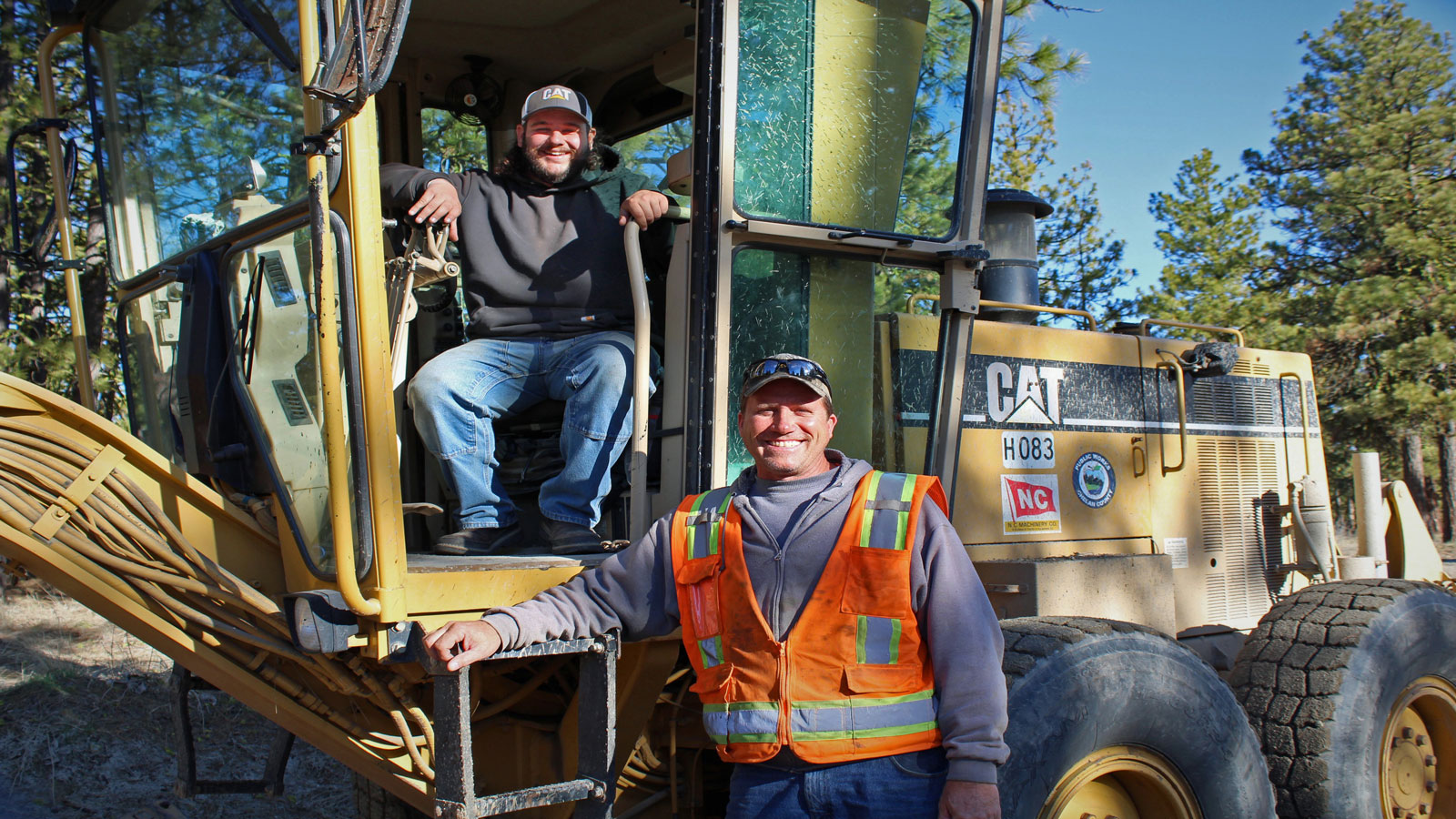 Chelan County Public Works operators Earl Griffith and Curtis McClellan were in the right place at the right time when they came upon a stranded bicyc...
Read More arrow_forward
---
Posted On: April 05, 2021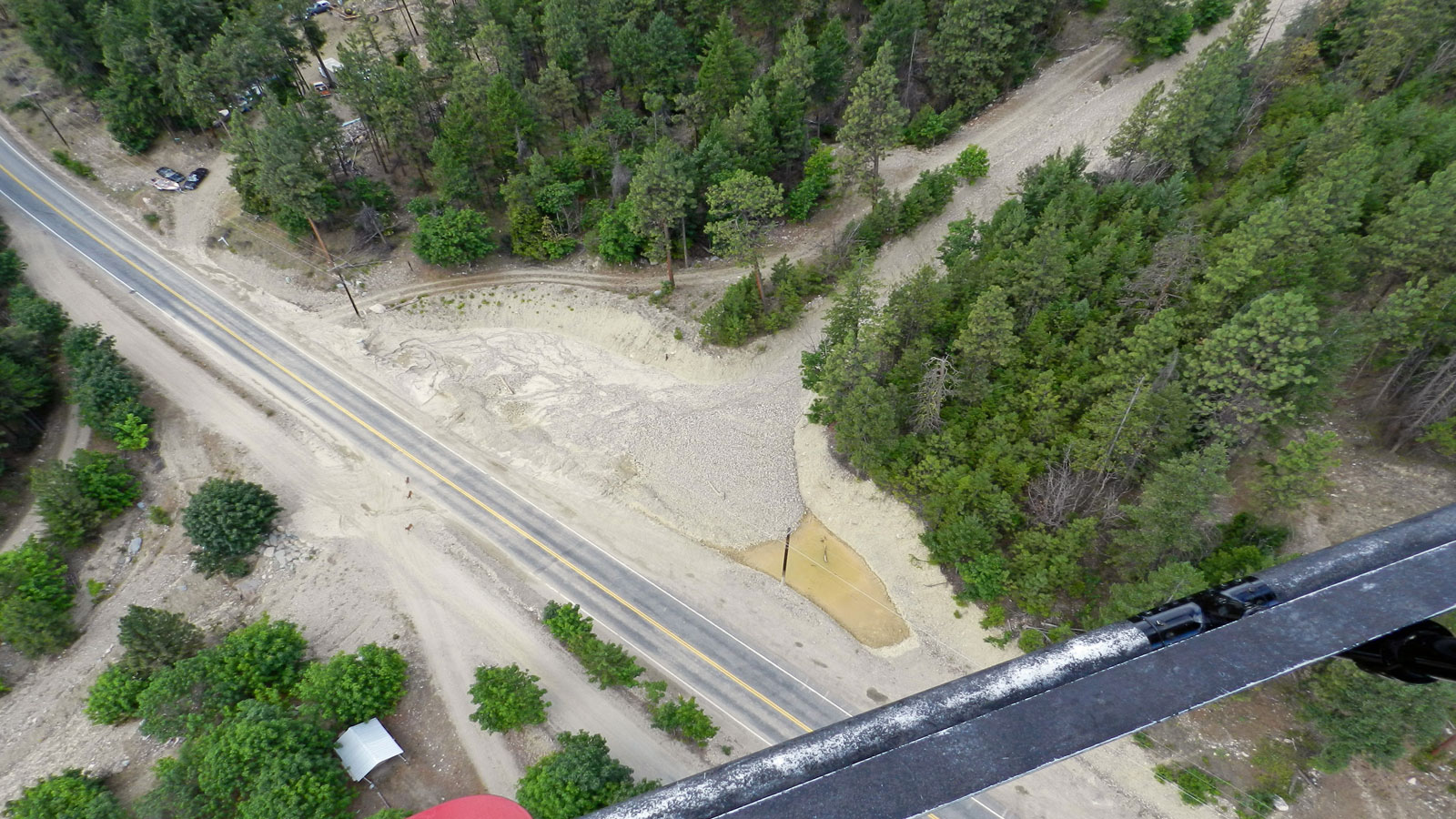 2021 is shaping up to be an active construction year for Chelan County Public Works. We are headed into the second year of the largest construction pr...
Read More arrow_forward
---
Posted On: August 12, 2020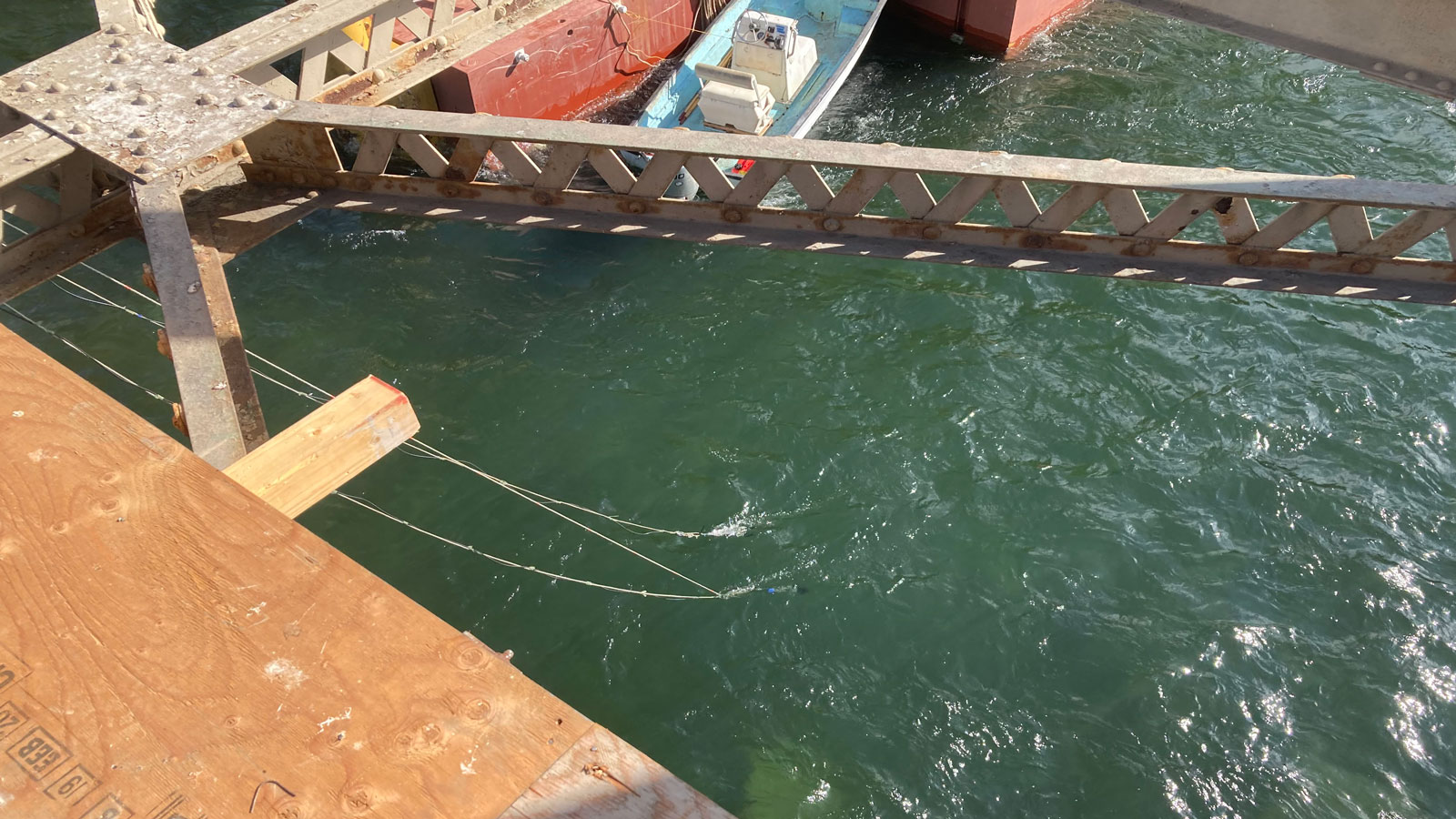 At the West Cashmere Bridge replacement project, you might get the chance to see an "acoustician" on site when the contractor is driving steel pilings...
Read More arrow_forward
---
Posted On: July 13, 2020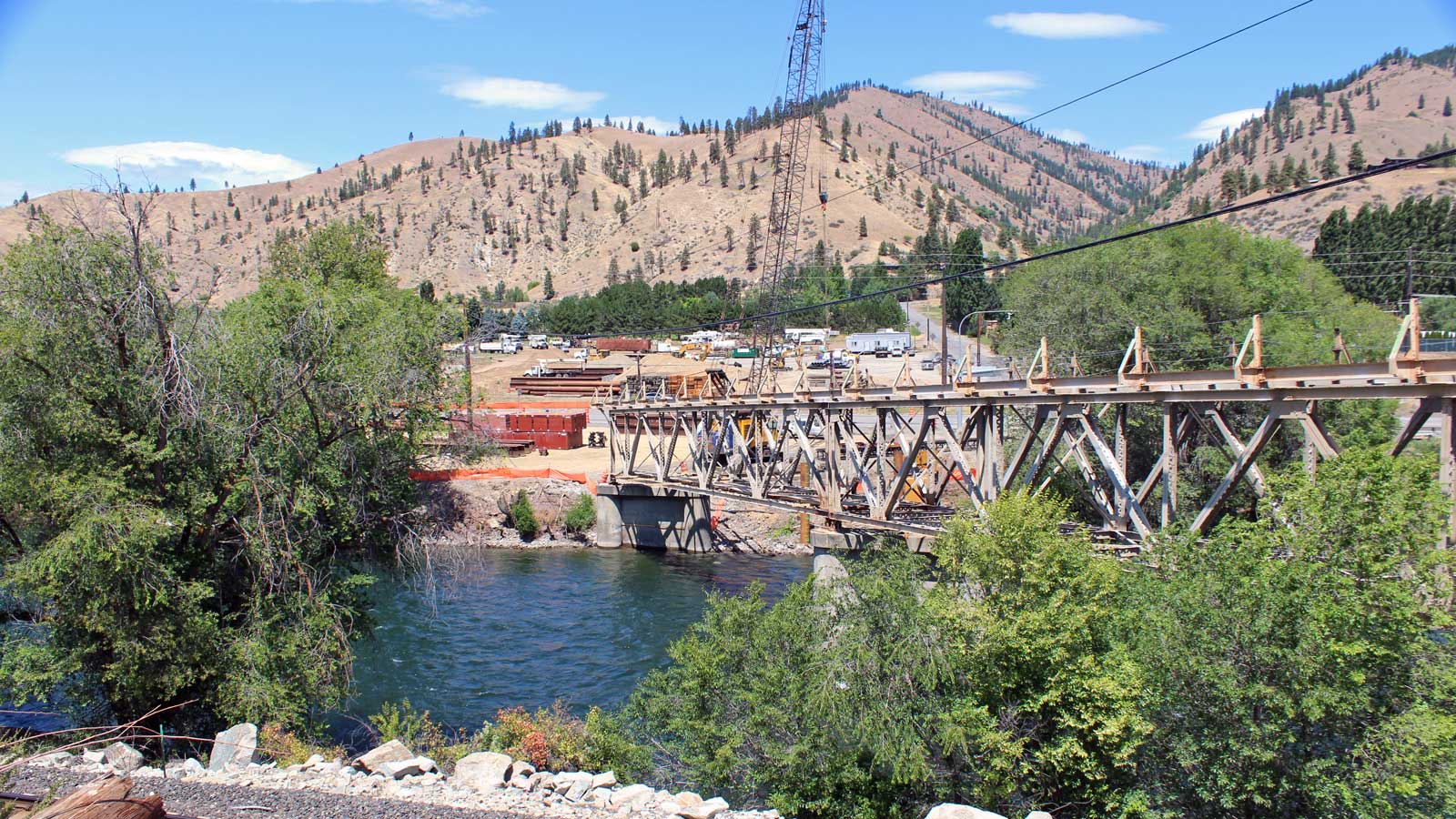 With in-water construction related to the West Cashmere Bridge replacement project scheduled to begin July 15, Chelan County reminds recreationists on...
Read More arrow_forward
---
Posted On: June 15, 2020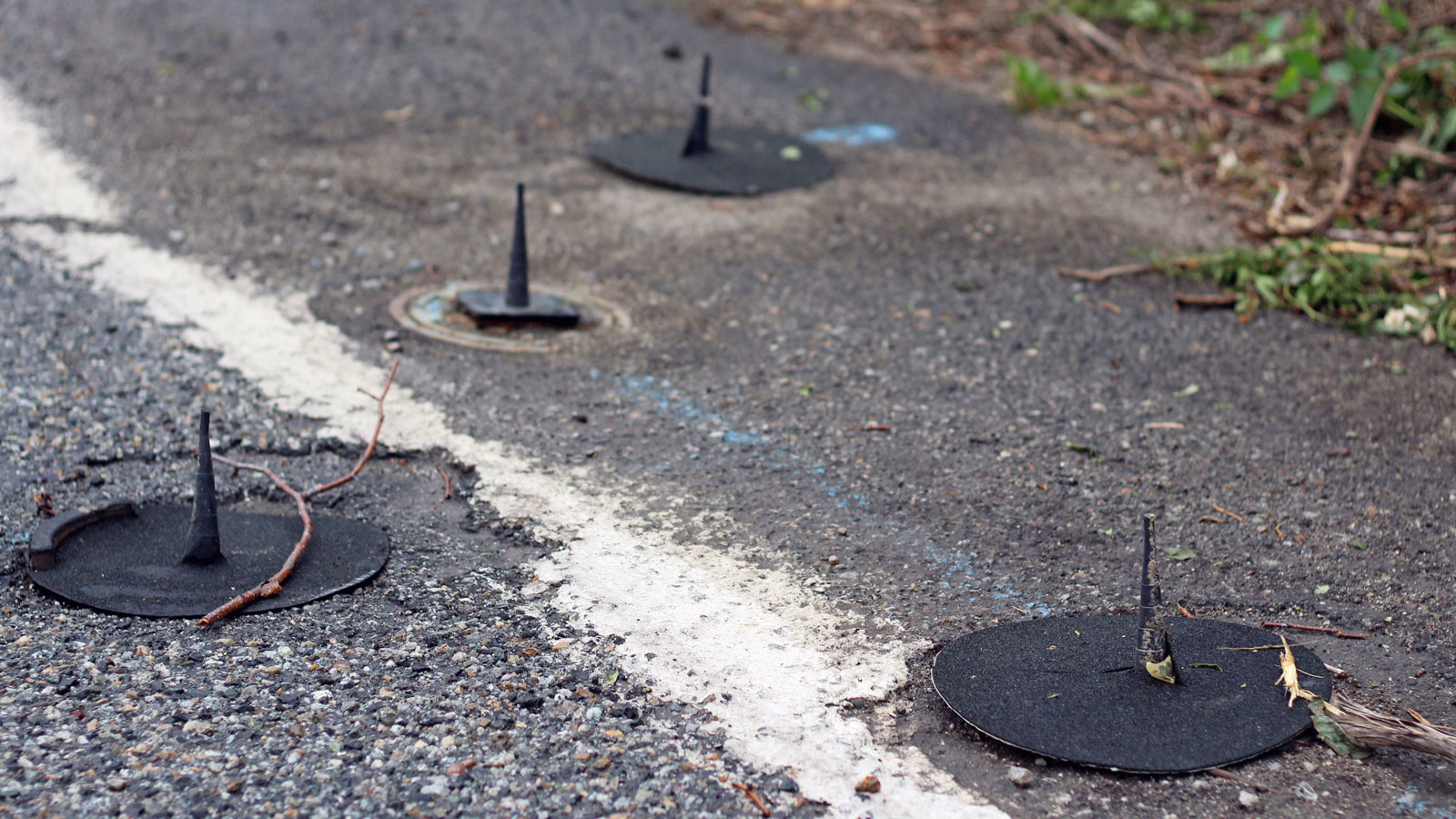 This year, the county road crew starts chip sealing the week of June 22. Do you know if they'll be on your street?...
Read More arrow_forward
---
Posted On: December 11, 2019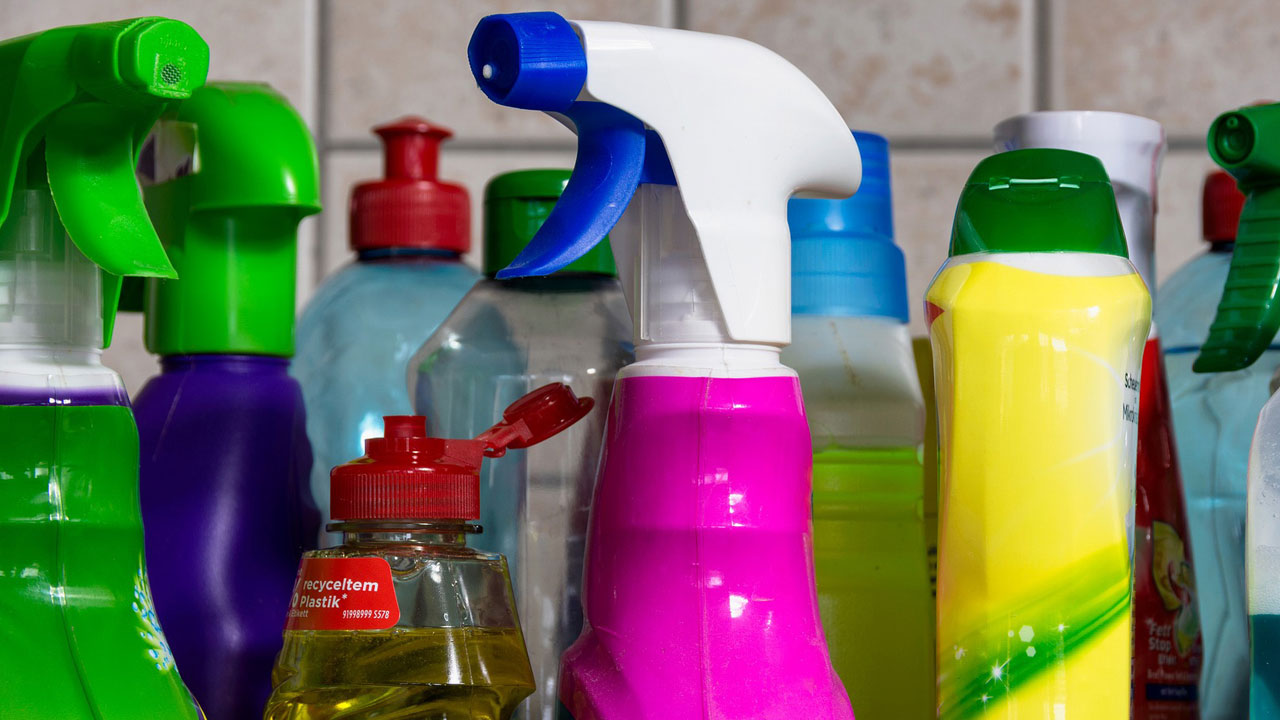 The new Chelan County Moderate Risk Waste Facility is open to the public. The facility is at 3612 Highway 97A in Wenatchee....
Read More arrow_forward
---