Public Works
Passion for 'big trucks' drives O'Brien's career with Public Works
Posted On: March 30, 2023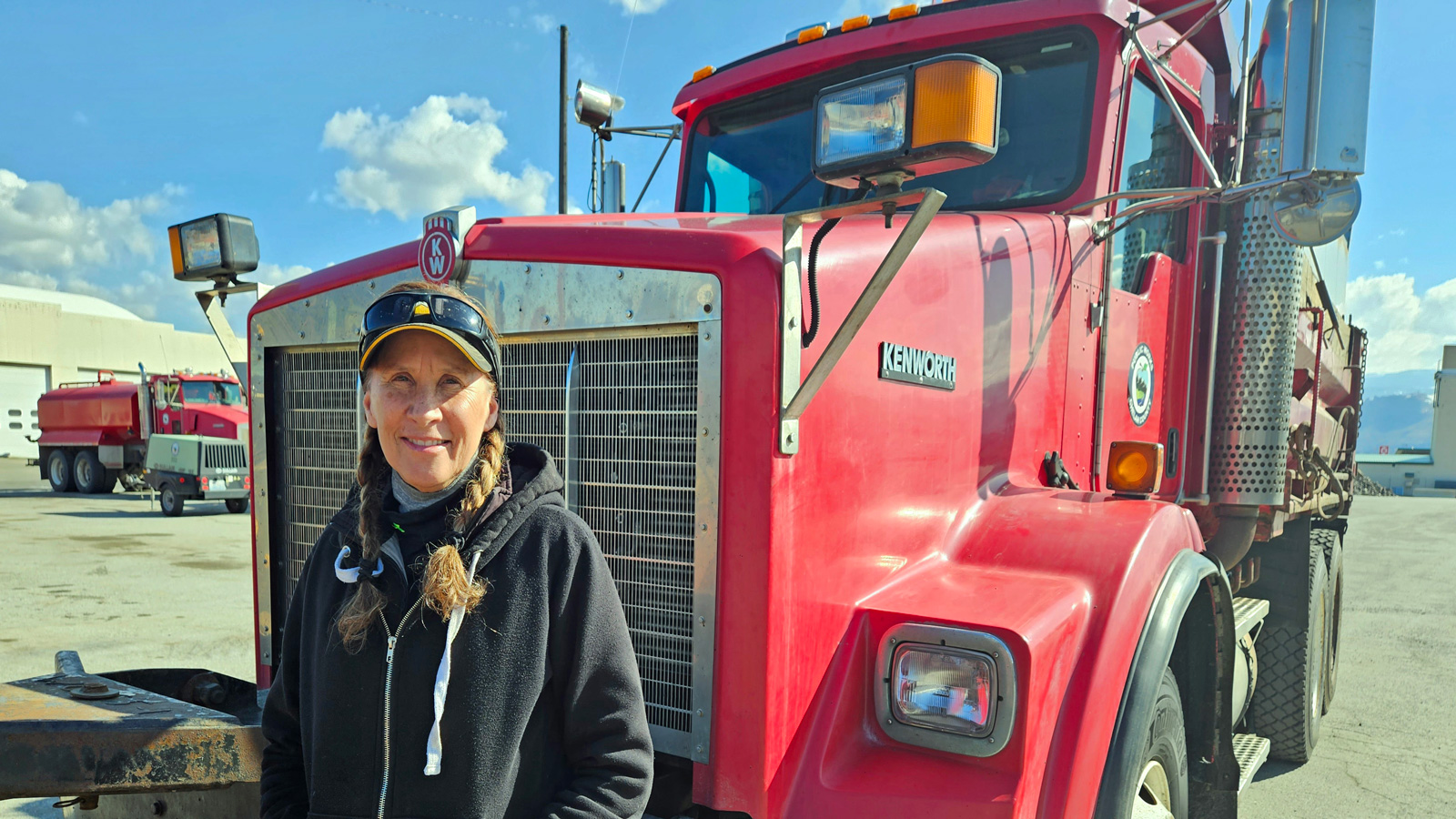 A long-time passion for big trucks steered Donna O'Brien to Chelan County Public Works 14 years ago.
O'Brien grew up pulling horse trailers behind a pickup. She's driven 35-foot school buses full of children as well as a straddle carrier piled high with fruit. And she's driven a snowplow in the worst of winter's weather.
Today, some people are surprised when the petite O'Brien, who often sports braided pigtails under her ball cap, shares that she works for the county road department.
"Especially when I tell them I drive a plow truck," she said. "A lot of people don't believe me. I just love big trucks."
While O'Brien is not the first woman at Chelan County Public Works to command a Kenworth T800 dump truck, she currently is the only one and one of only a handful over the years. An equipment operator 1 in the Wenatchee District, she started in 2009 with the county as a seasonal employee, driving a snowplow. The next year, she joined the department full time.
"Donna has been a valuable employee since she started with Public Works," said Brad Harn, Chelan County road supervisor. "I hope that seeing how much she enjoys her job encourages other women to look at careers with our department."
When O'Brien decided to earn her commercial driver's license, or a CDL with a Class A, she knew of no other women who had the professional license, which allows a driver to operate large or heavy vehicles. When she first started plowing snow, her route included No. 2 Canyon Road, a windy, narrow roadway with steep slopes and little shoulder.
"I remember starting up that hill and my leg would start shaking," she said. She added she was fortunate to have had some mentors in the past, including former county employees Don Osborn, Dave Pearson and Jerry Gosvener as well as current Entiat District foreman Bruce Duncan.
"I love the variety of jobs here," she said of working for the road department. "I love the responsibility it brings. I love being able to travel to the other road districts during the summer."
What does it take to be a good driver on a county road maintenance crew?
"You just have to be really aware of everything going on around you – be super responsible," O'Brien said. "And absorb everything that those guys tell you."
While the fast pace of summer chip sealing is her favorite time of the year, O'Brien doesn't mind the hard work, which includes hooking and unhooking a loaded 22-ton, three-axle pup trailer. This was an especially long and tough winter. In fact, it was the first time in 14 years that O'Brien found herself needing a tow truck after her plow slid off the roadway.
"I love snow," she said. "It's a challenge every time you go out there."
O'Brien encourages other women interested in earning a CDL to consider working on a road crew and following a path that serves the public. It's a good, long-term career with great hours and benefits, she said. And in this county, you never get tired of the views, she added.
While the job can be stressful, especially during inclement weather, it is also very rewarding.
"I'm proud of myself. I feel like I've been able to accomplish a lot in this job," she said. "There have been many difficult situations on the road that I've been in – and come through. I just try to do the best I can."
---
Older Articles
Posted On: February 08, 2023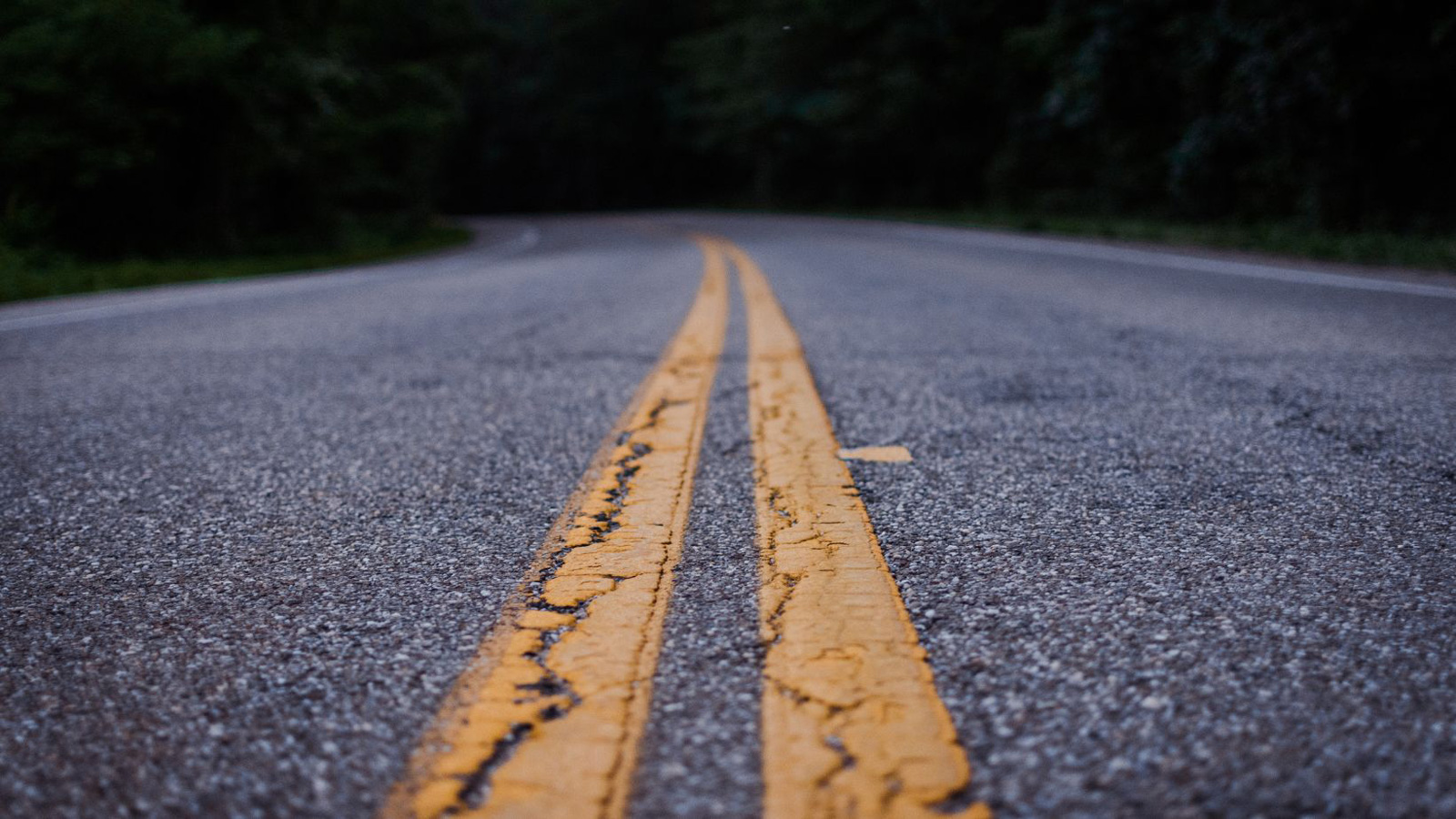 It's that time of the year again, when the warming temps may bring temporary weight restrictions on county roads. While we don't have any restrictions...
Read More arrow_forward
---
Posted On: January 19, 2022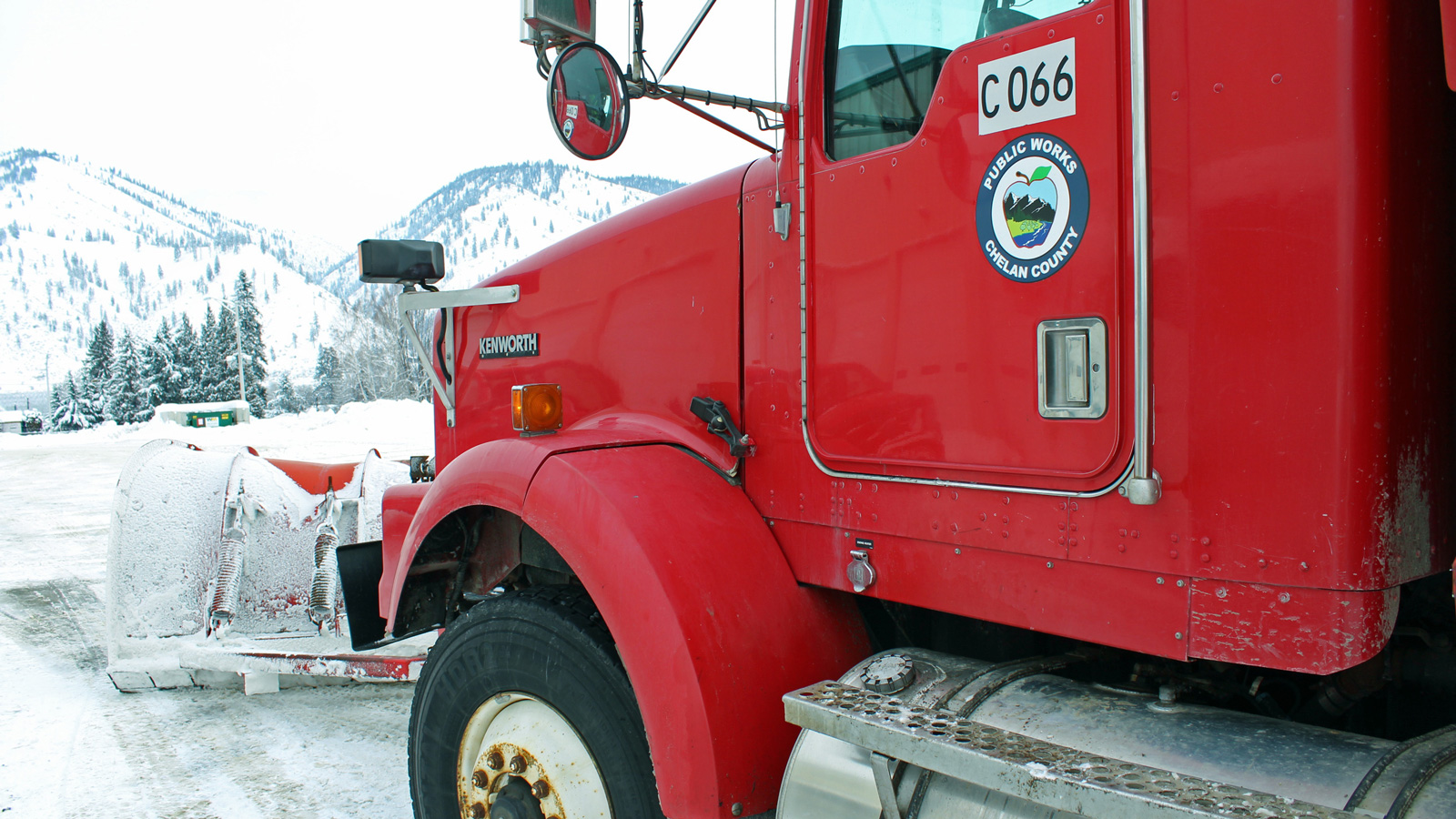 Chelan County is clarifying its snow removal policies with the public after receiving calls from frustrated citizens who were not prepared for the sig...
Read More arrow_forward
---
Posted On: November 22, 2021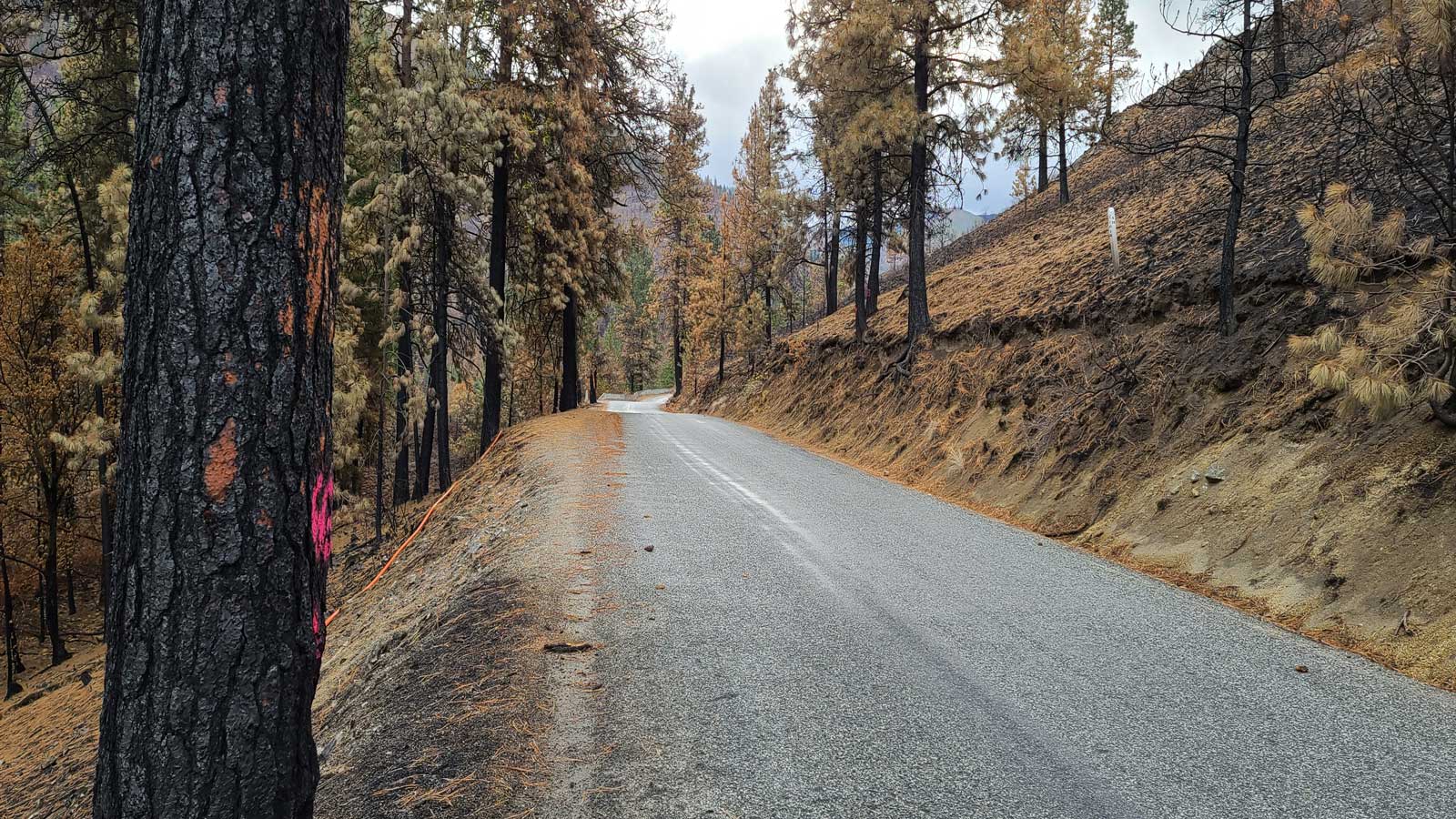 While the wildland firefighters are now gone, that doesn't mean work on the Twenty-Five Mile Fire is over. Chelan County has been not only evaluating ...
Read More arrow_forward
---
Posted On: October 01, 2021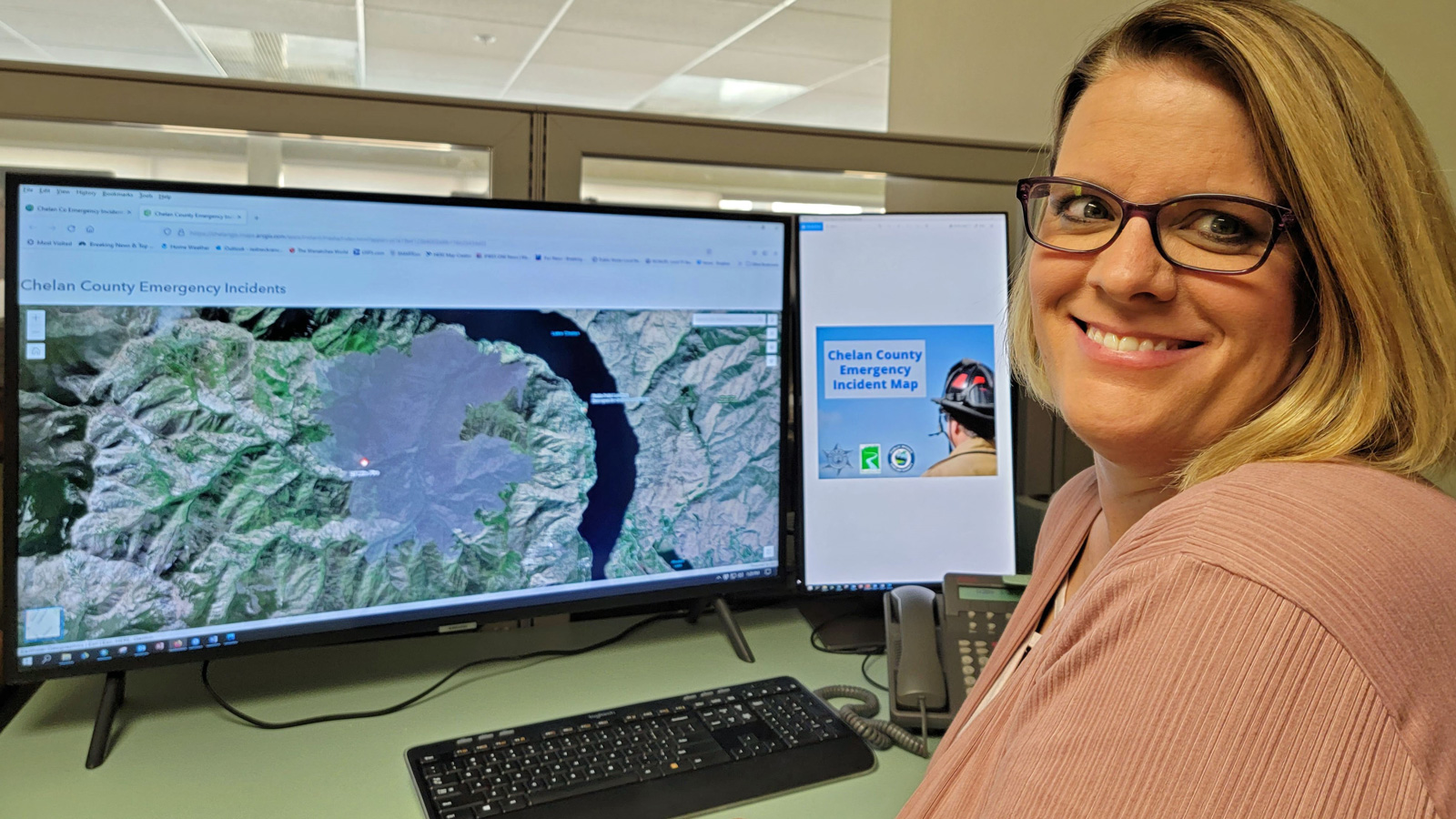 Chelan County Public Works GIS technician Lori Beidler will be honored in October by the Washington Chapter of the American Public Works Association f...
Read More arrow_forward
---
Posted On: April 12, 2021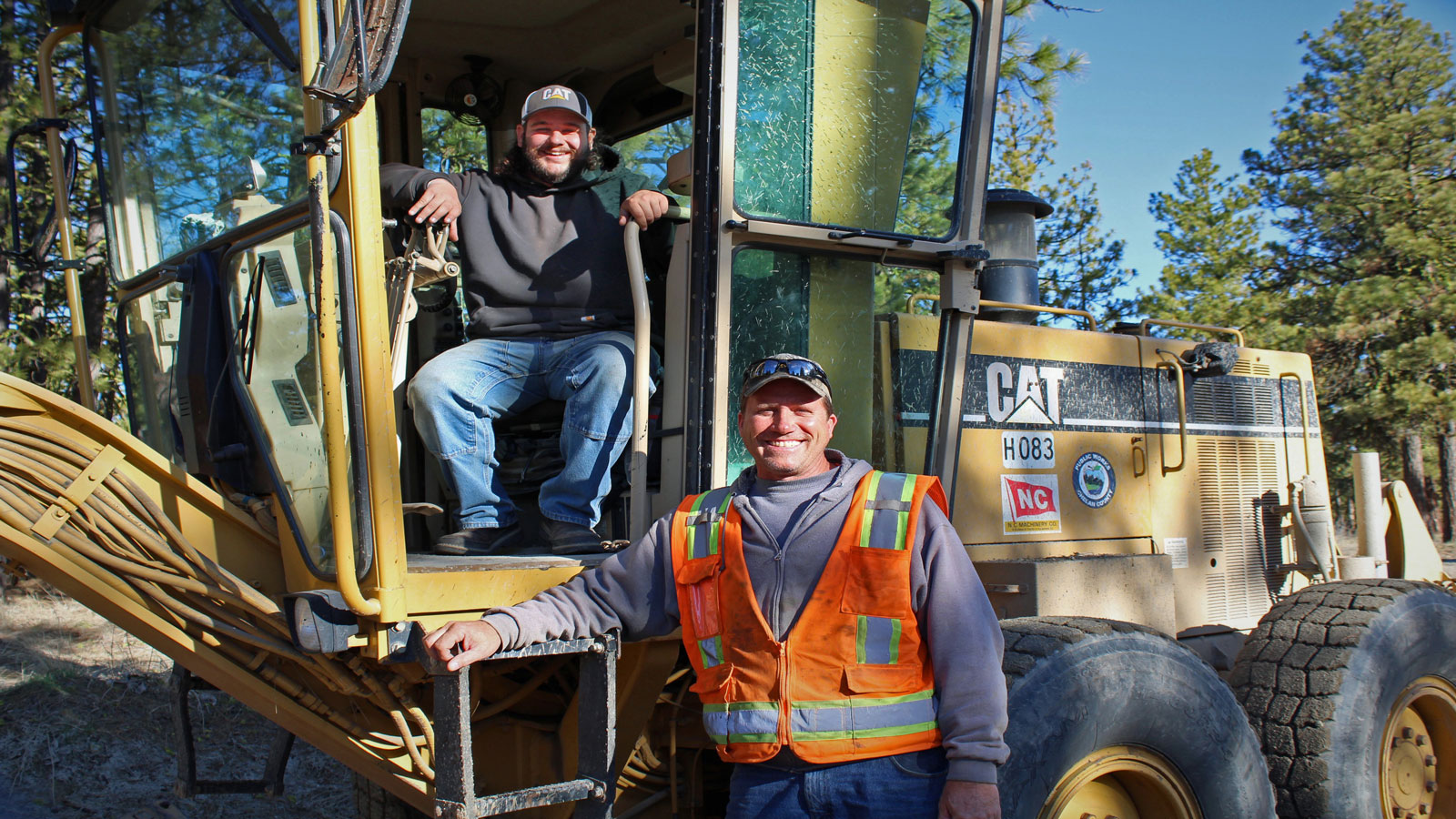 Chelan County Public Works operators Earl Griffith and Curtis McClellan were in the right place at the right time when they came upon a stranded bicyc...
Read More arrow_forward
---
Posted On: April 05, 2021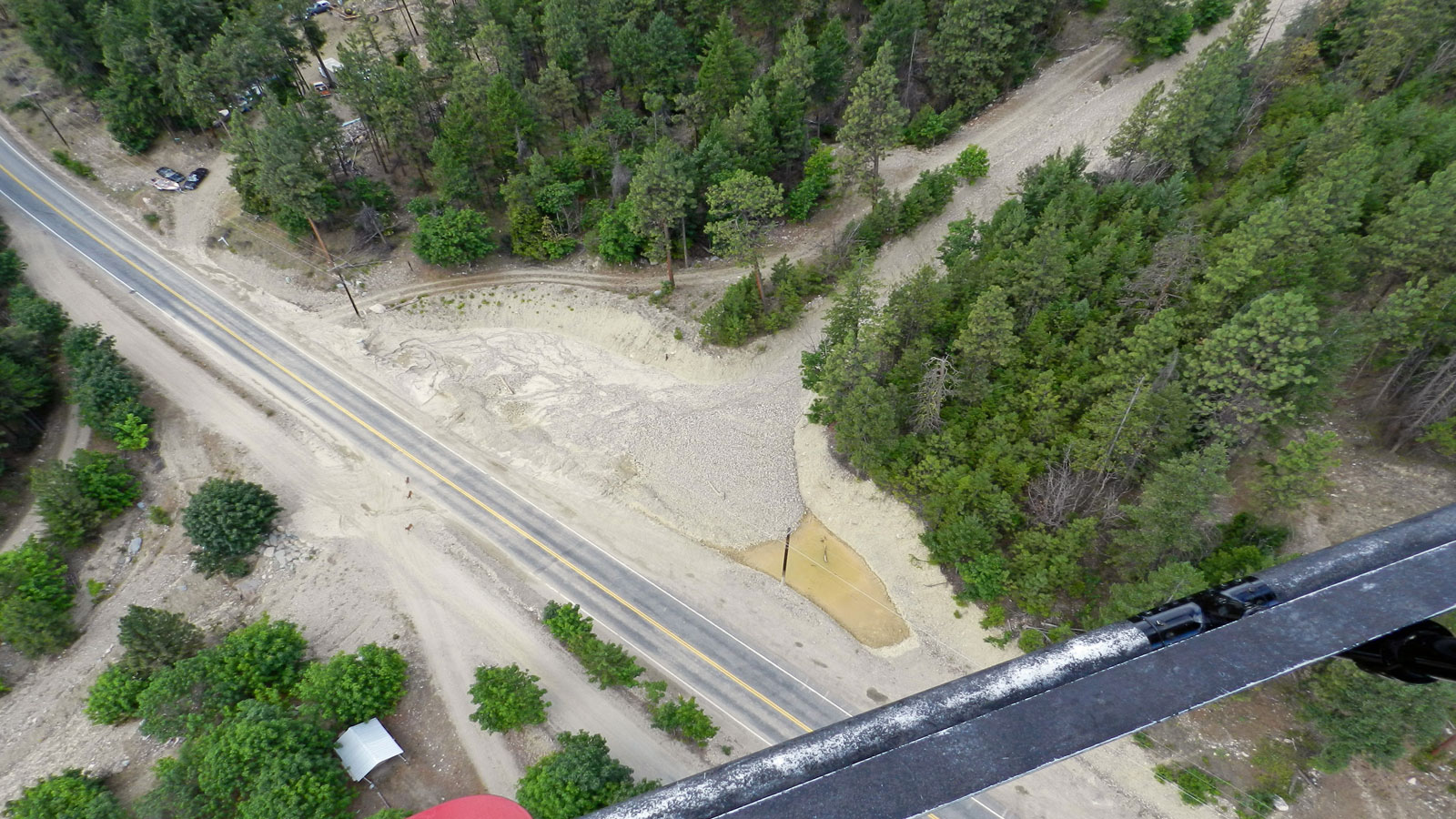 2021 is shaping up to be an active construction year for Chelan County Public Works. We are headed into the second year of the largest construction pr...
Read More arrow_forward
---
Posted On: August 12, 2020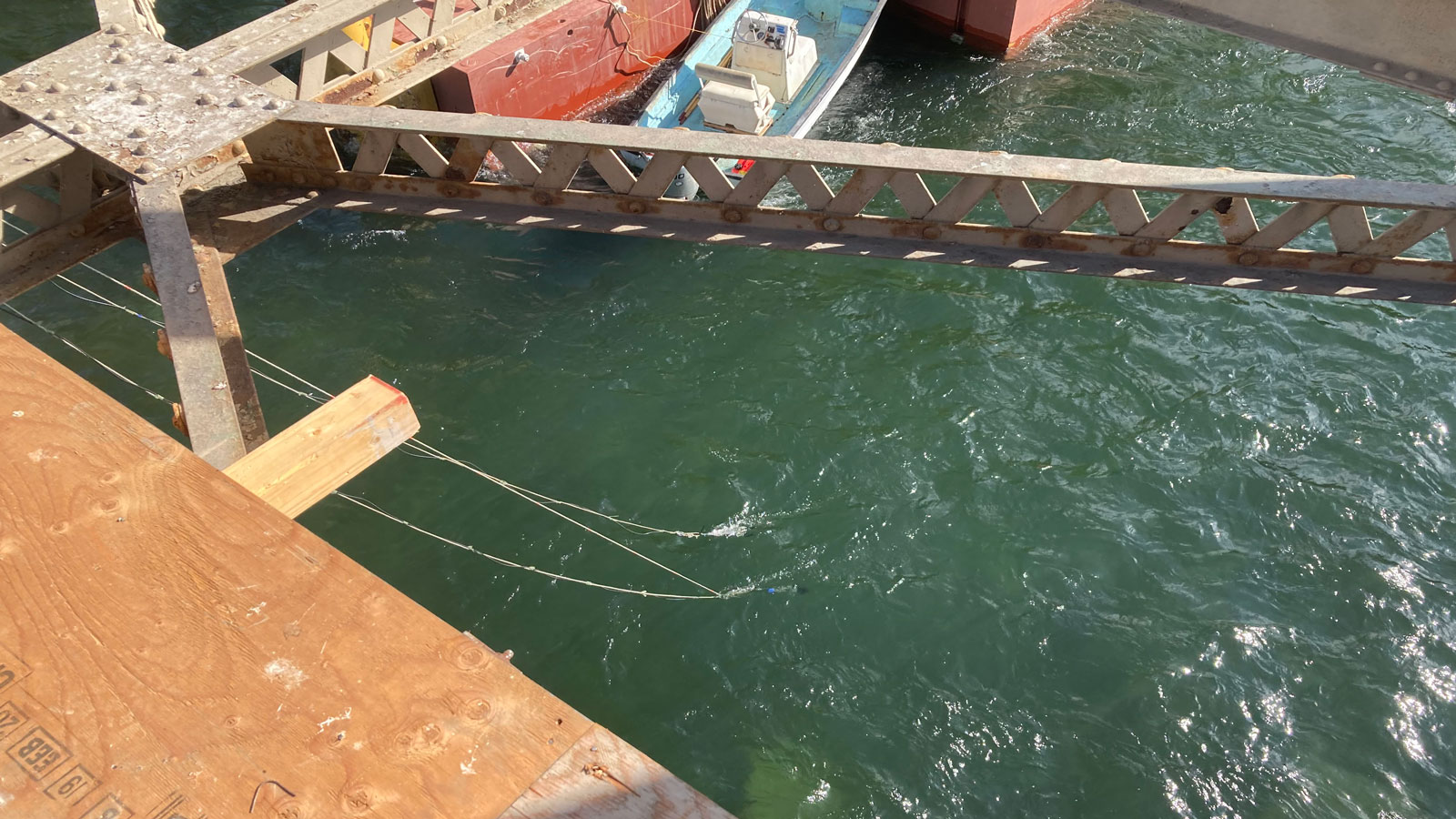 At the West Cashmere Bridge replacement project, you might get the chance to see an "acoustician" on site when the contractor is driving steel pilings...
Read More arrow_forward
---
Posted On: July 13, 2020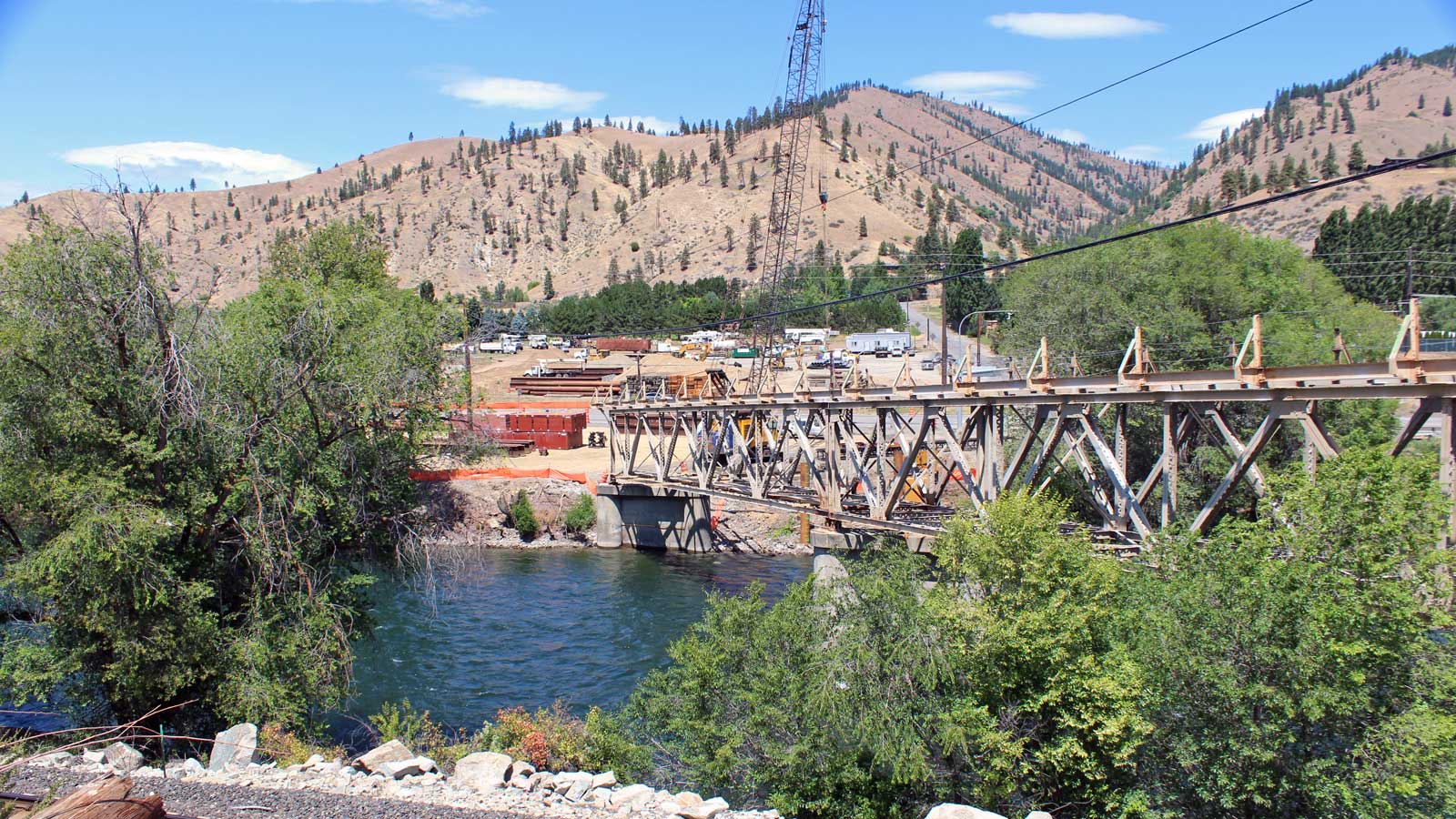 With in-water construction related to the West Cashmere Bridge replacement project scheduled to begin July 15, Chelan County reminds recreationists on...
Read More arrow_forward
---
Posted On: June 15, 2020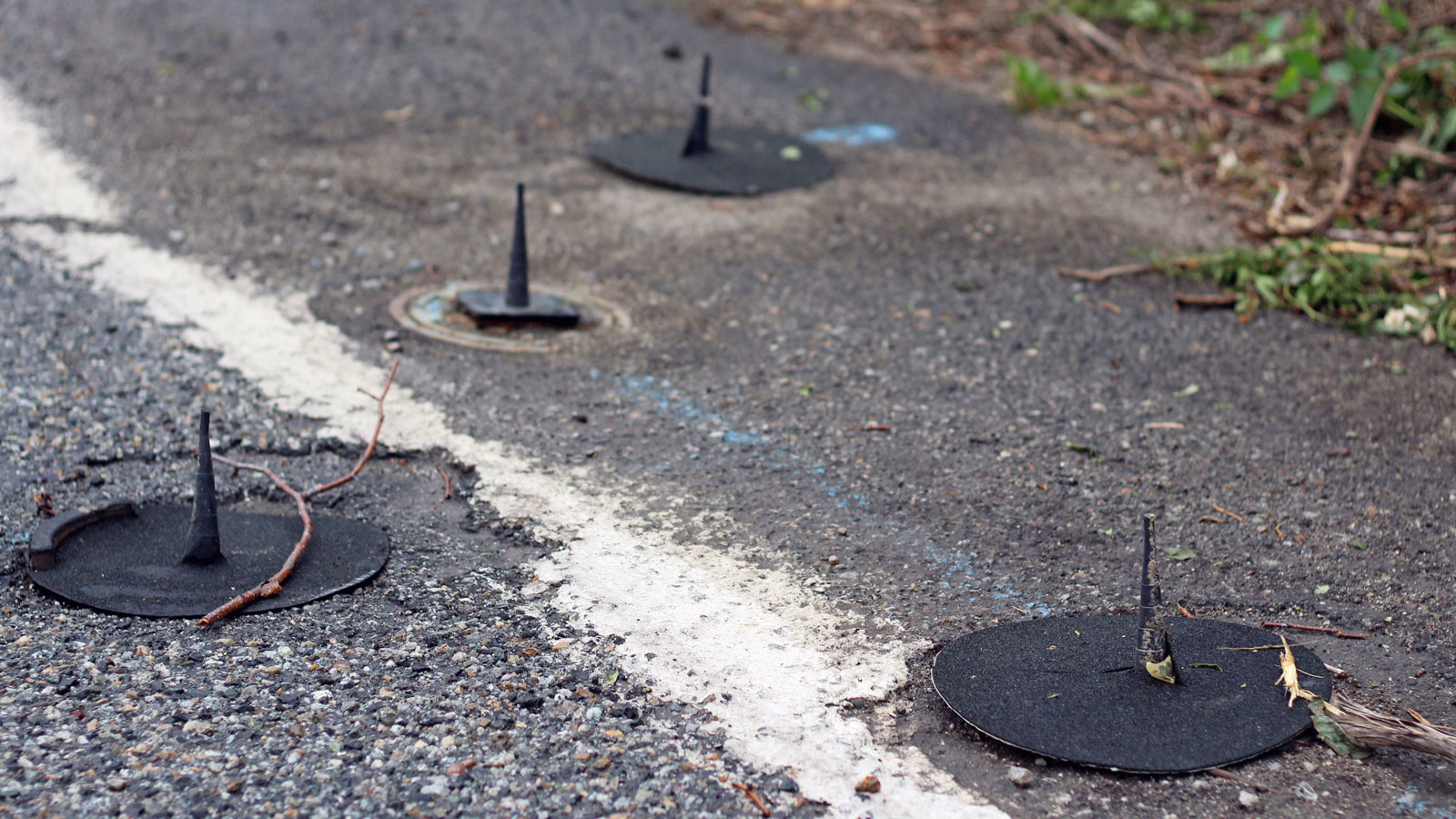 This year, the county road crew starts chip sealing the week of June 22. Do you know if they'll be on your street?...
Read More arrow_forward
---
Posted On: June 04, 2020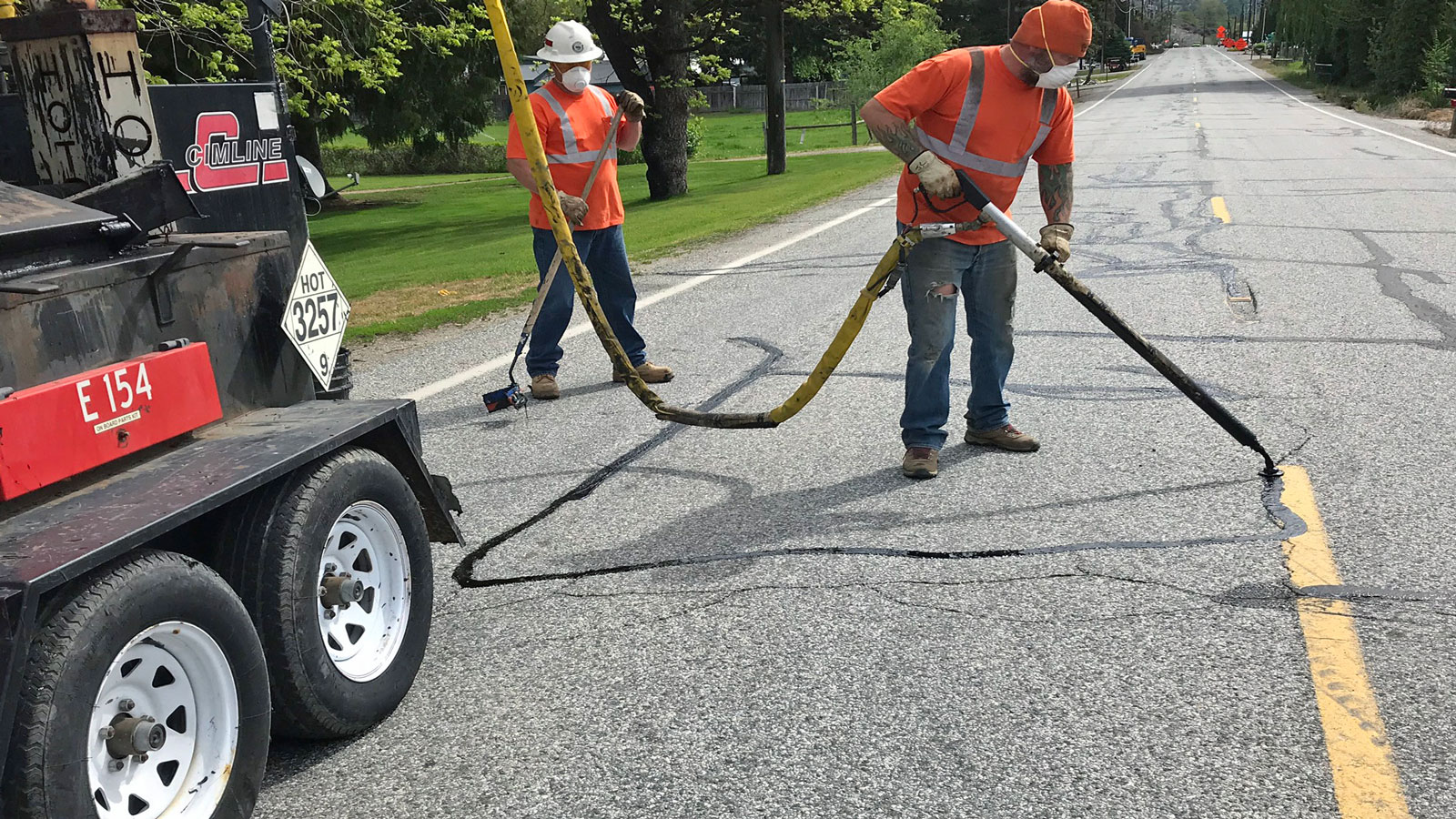 Chelan County road crews are back on the road in full force after more than two months of working with reduced crew sizes during the governor's Stay H...
Read More arrow_forward
---