Public Works
It's always wise to stay off the (wet) lines
Posted On: June 18, 2019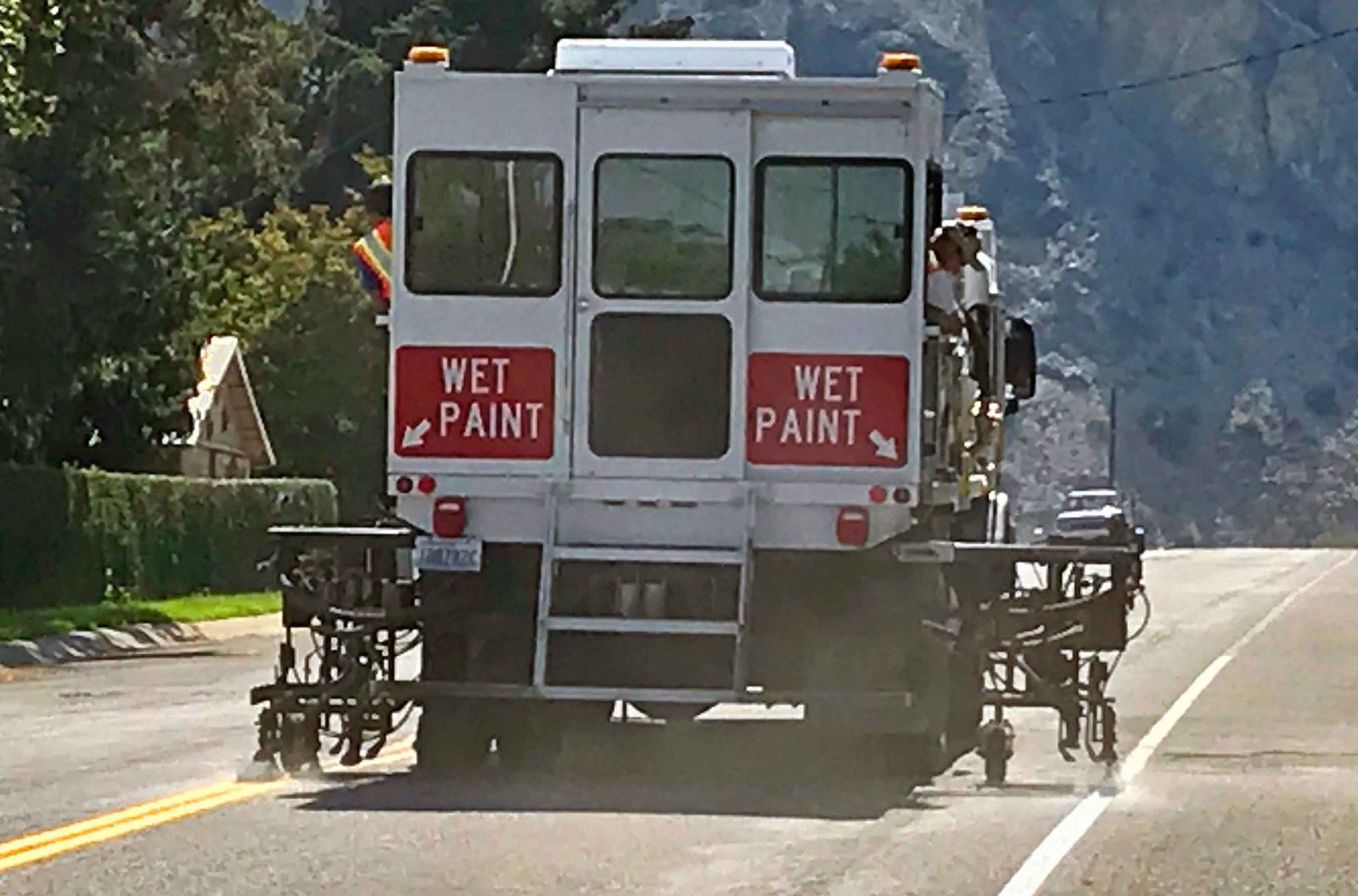 The importance of a yellow stripe down the middle of a roadway or the white line along its shoulder is lost on many of us. It's one of those things that's easy to overlook until you need it. In this case, that may be during the dark of night or a sudden rainstorm.
Roadway striping plays a valuable role in efforts to keep travelers safe on the roadway. The Traffic Safety crew of Chelan County Public Works re-stripes more than 800 miles of county roads and intersections annually.
With those kind of miles, the striping efforts require between 10,000 and 12,000 gallons of paint a year and another 21 tons of the tiny reflective glass beads that are added to the yellow and white road paint.
With striping underway on Chelan County's roads, we answer the following common questions that pop up each year:
Why do you re-stripe all the roads every year?
Lane striping paint has a short lifetime. The long-line stripes wear out from car and truck tires, chains and studded tires, and snowplows. Rain, snow, sun, sanding material and anti-icing chemicals also take their toll on the paint.
"We do our best each spring to make the lines bright and reflective again, especially after a winter of plowing," said Ryan Rush, foreman of the Traffic Safety crew.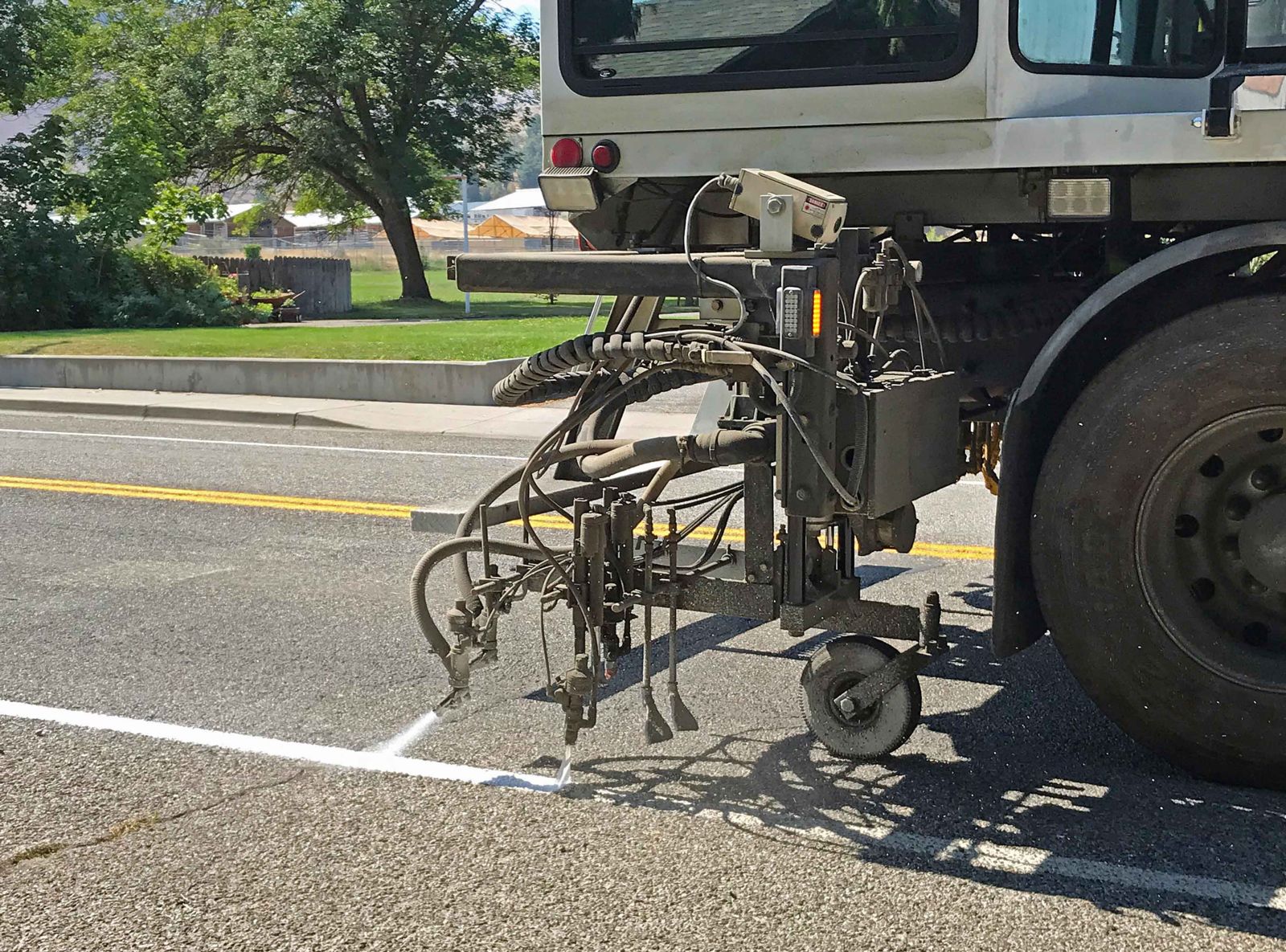 What is the road striping season?
Striping is highly weather dependent. You can't stripe in the rain, and the roadway must be dry. Temperatures also need to be at least 50 degrees.
Hand striping, or the painting of stop bars and crosswalks, typically begins in April and ends in May or early June. The high-tech striper truck hits the streets to paint the long lines (no passing or passing lines, center lines, fog lines and shoulder lines) by early to mid-June. Its work isn't done until after road preservation season in September.
Just what makes the paint reflective?
Reflective paint is essential for nighttime driving and driving under foggy or rainy conditions. When hit by a vehicle's headlights, the glass beads reflect the light, making the road – and all its twists and turns – brighter. About 7 pounds of beads go into every gallon of paint. In addition, the specialized striper truck used in the work is precise. Relying on its computerized technology, the striper can adjust the lane and line width on the fly. It carries about 500 gallons of paint and stripes at a rate of 8 to 10 miles per hour.
How long does it take for the paint to dry?
Roadway paint is designed to dry very quickly – 30 seconds to 1 ½ minutes. That being said, motorists are advised not to pass a striper at work. (The striper's signage warns motorists not to pass.) If cars are behind the striper, oftentimes the crew will pull over; however, it takes a little time to stop striping and pull to the side of the road.
And, please, do not drive over the wet lines. Doing so not only smears and ruins the lines but it also may mean you'll have road paint on your vehicle. If you do get paint on your vehicle, you will need to wash it with a pressure washer as soon as possible. WD40 also may help in removing it.
Ryan asks that motorists who come upon the crew working this summer be patient. Striping is a necessary and important part of helping to keep travelers safe on roadways.
"Please be patient," Rush said. "And don't drive on the wet paint."
---
Older Articles
Posted On: March 30, 2023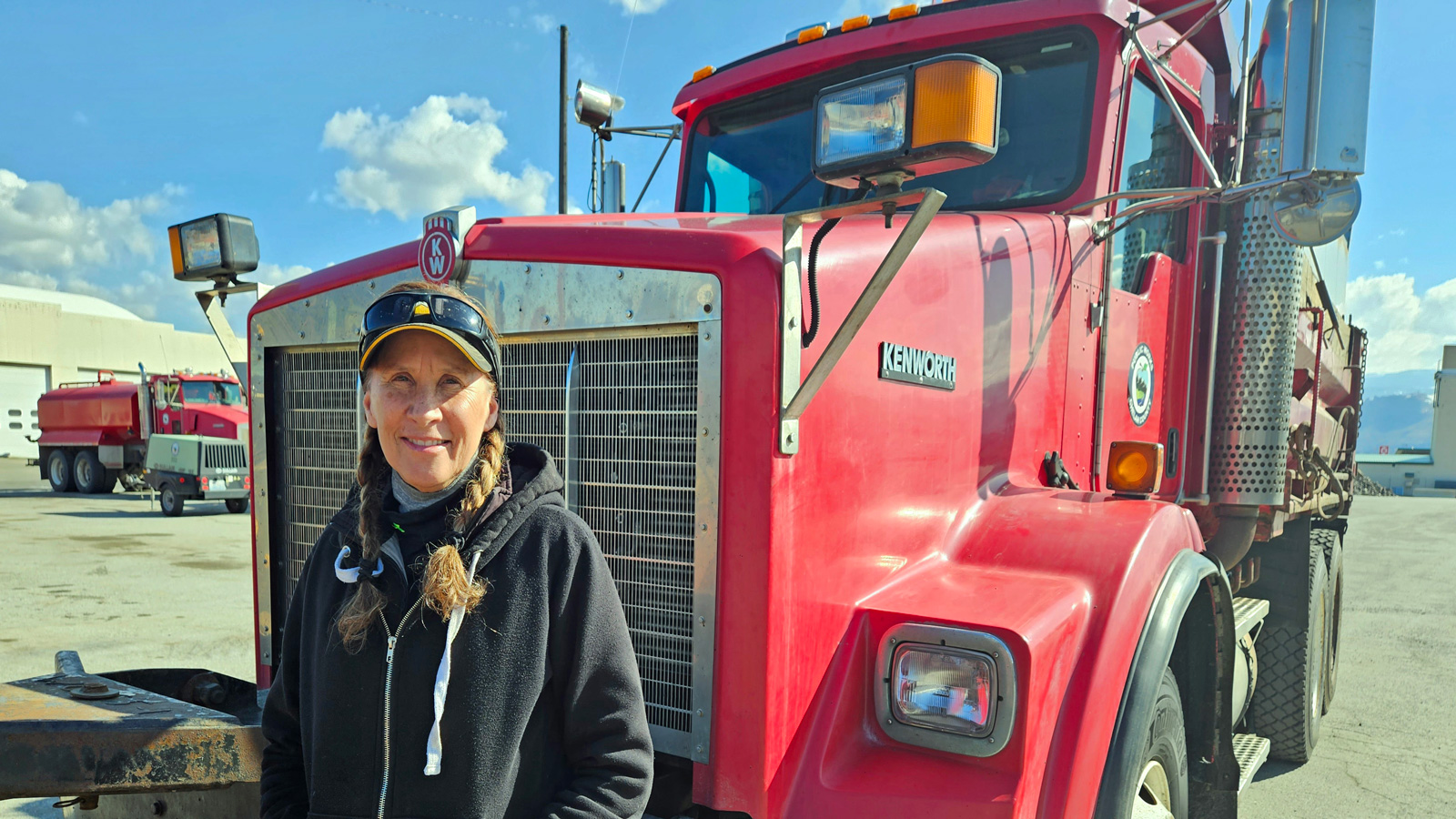 A long-time passion for big trucks steered Donna O'Brien to Chelan County Public Works 14 years ago. While O'Brien is not the first woman at Chelan Co...
Read More arrow_forward
---
Posted On: February 08, 2023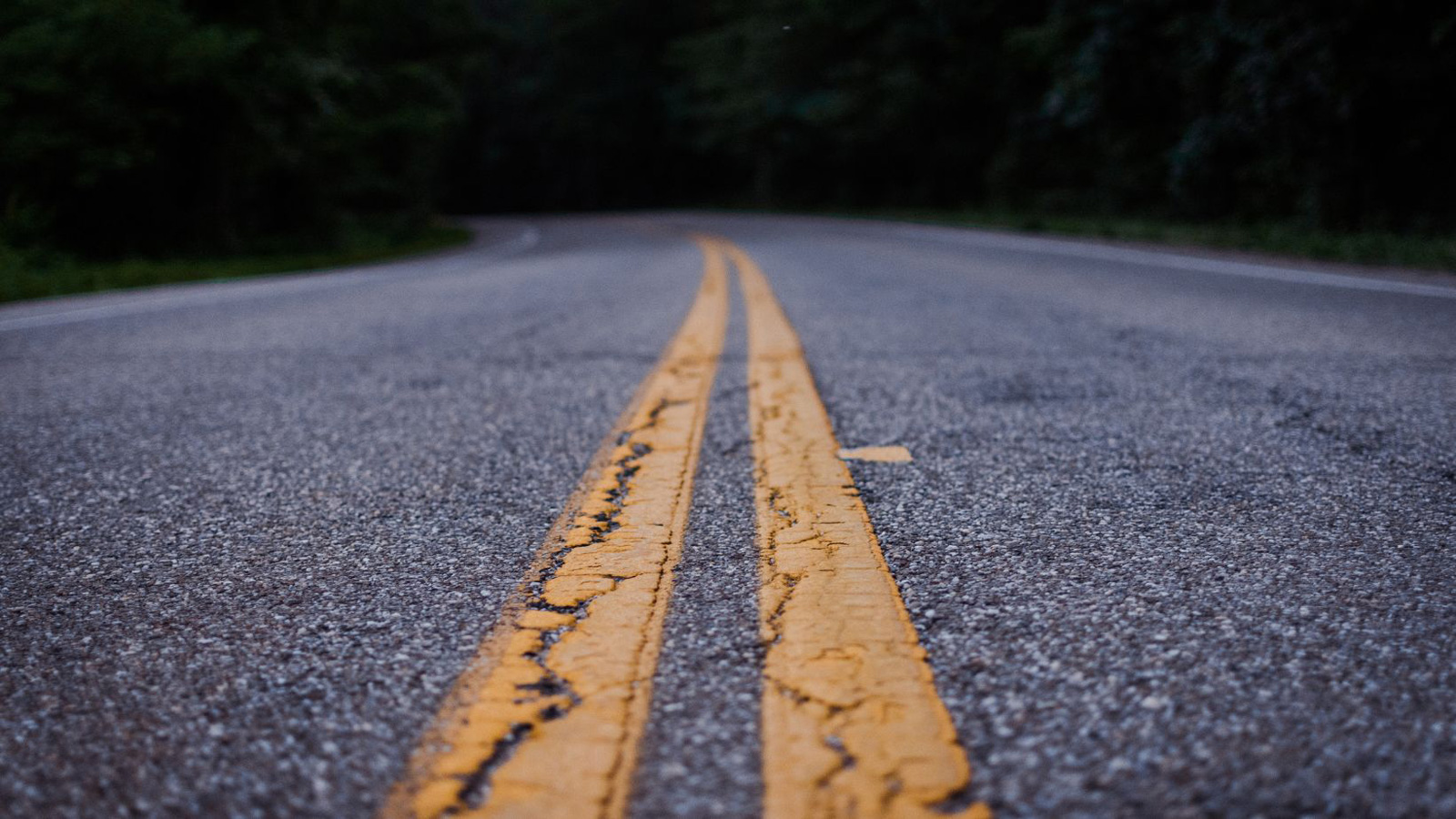 It's that time of the year again, when the warming temps may bring temporary weight restrictions on county roads. While we don't have any restrictions...
Read More arrow_forward
---
Posted On: January 19, 2022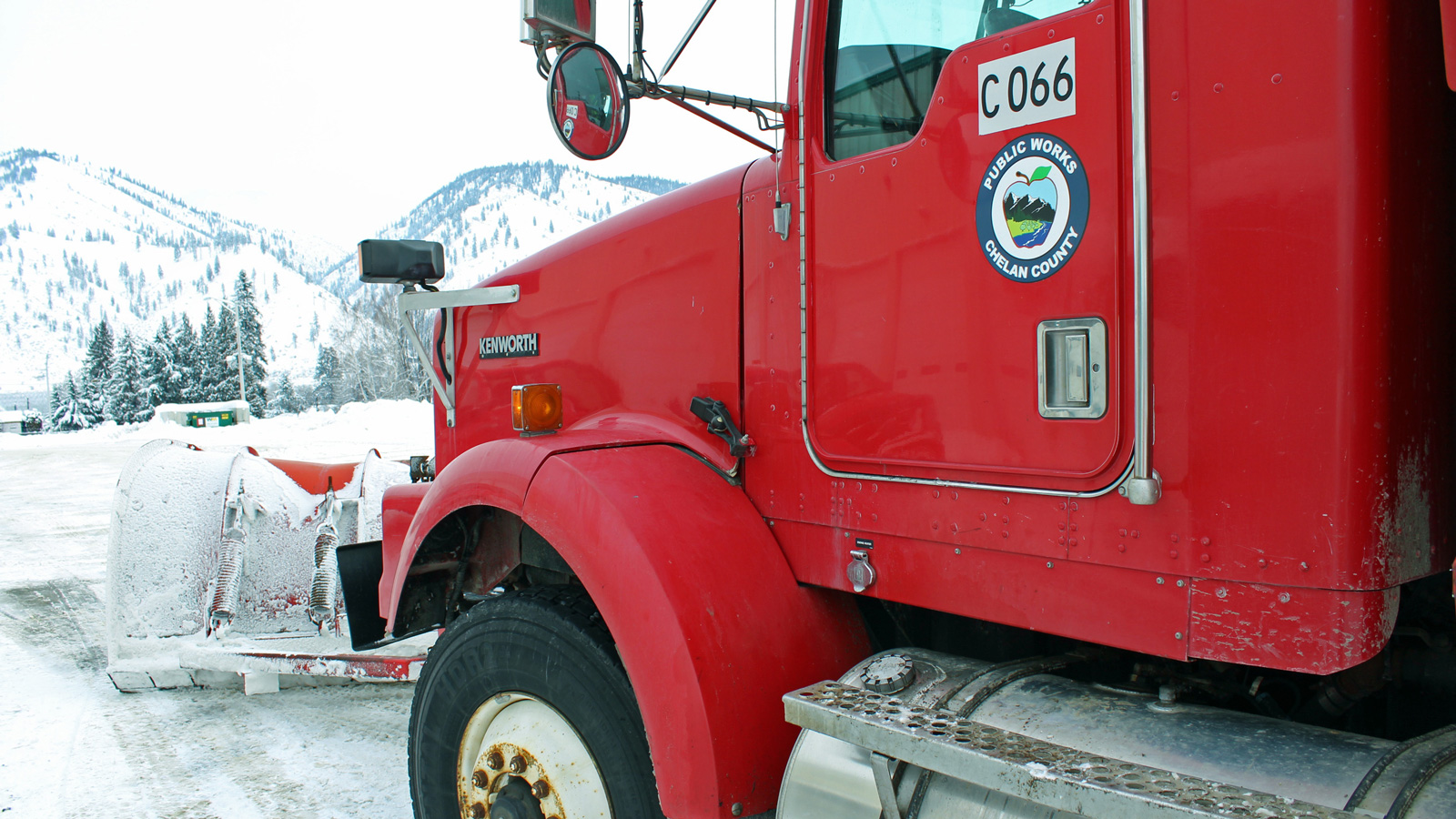 Chelan County is clarifying its snow removal policies with the public after receiving calls from frustrated citizens who were not prepared for the sig...
Read More arrow_forward
---
Posted On: November 22, 2021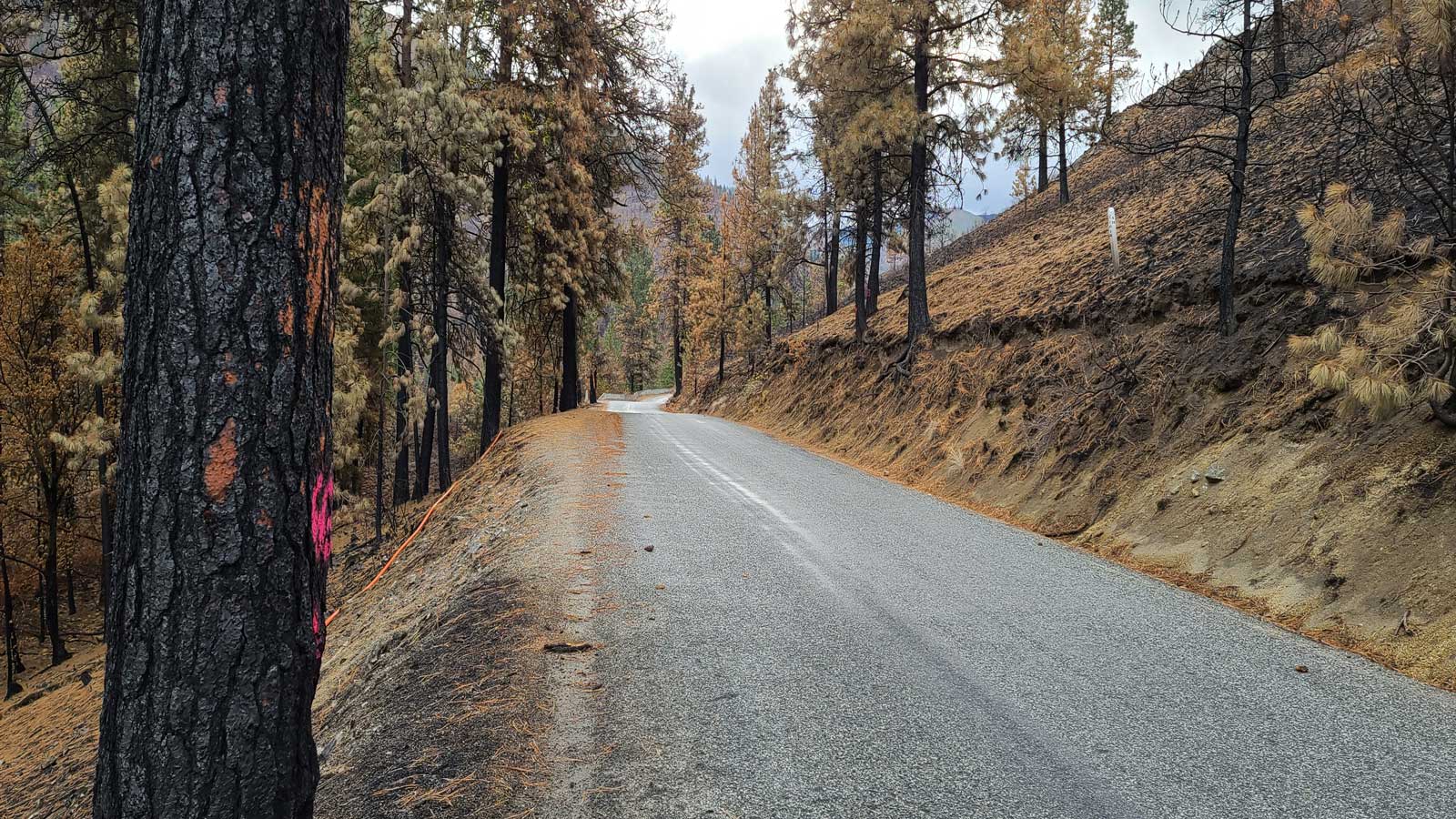 While the wildland firefighters are now gone, that doesn't mean work on the Twenty-Five Mile Fire is over. Chelan County has been not only evaluating ...
Read More arrow_forward
---
Posted On: October 01, 2021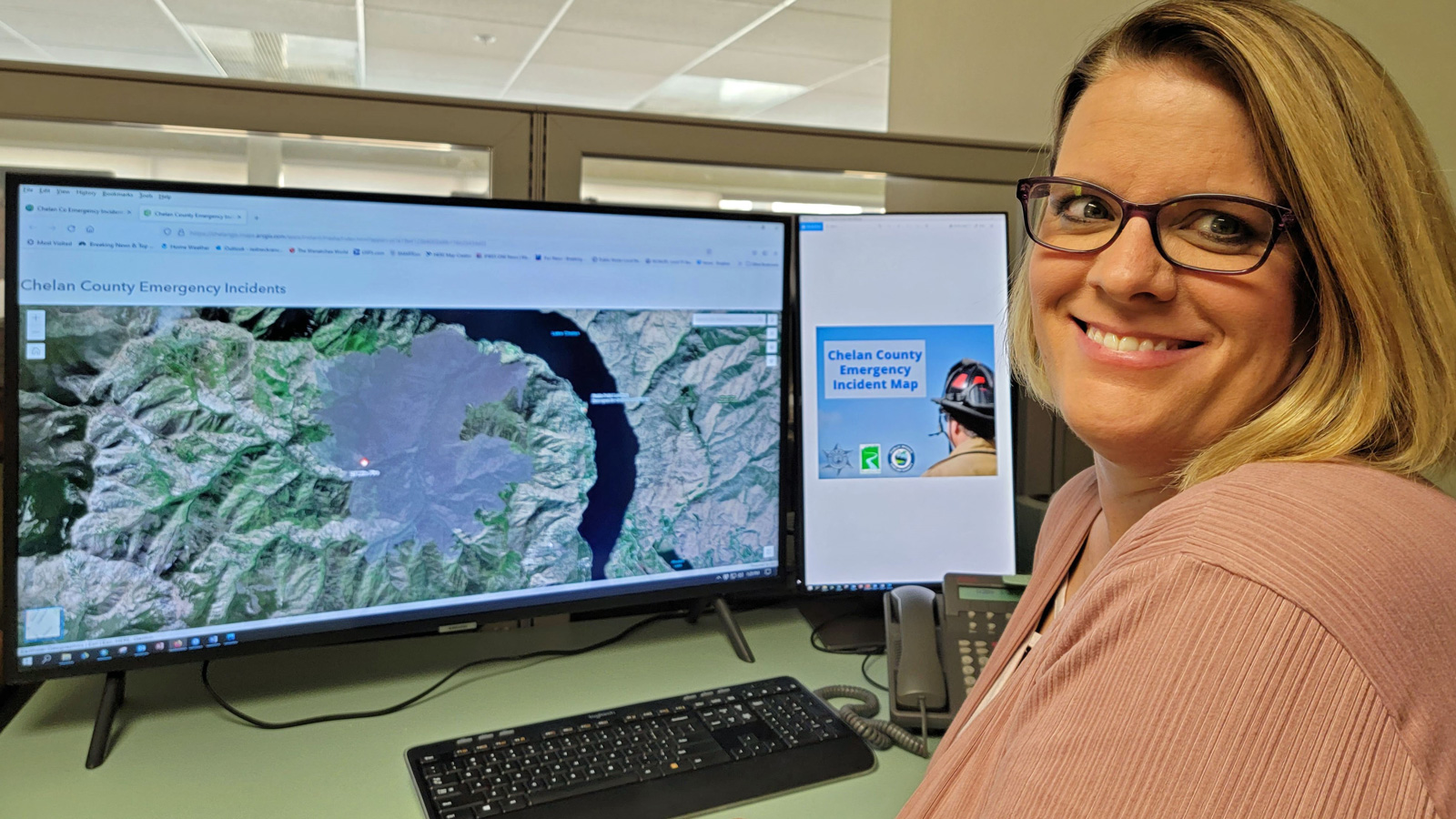 Chelan County Public Works GIS technician Lori Beidler will be honored in October by the Washington Chapter of the American Public Works Association f...
Read More arrow_forward
---
Posted On: April 12, 2021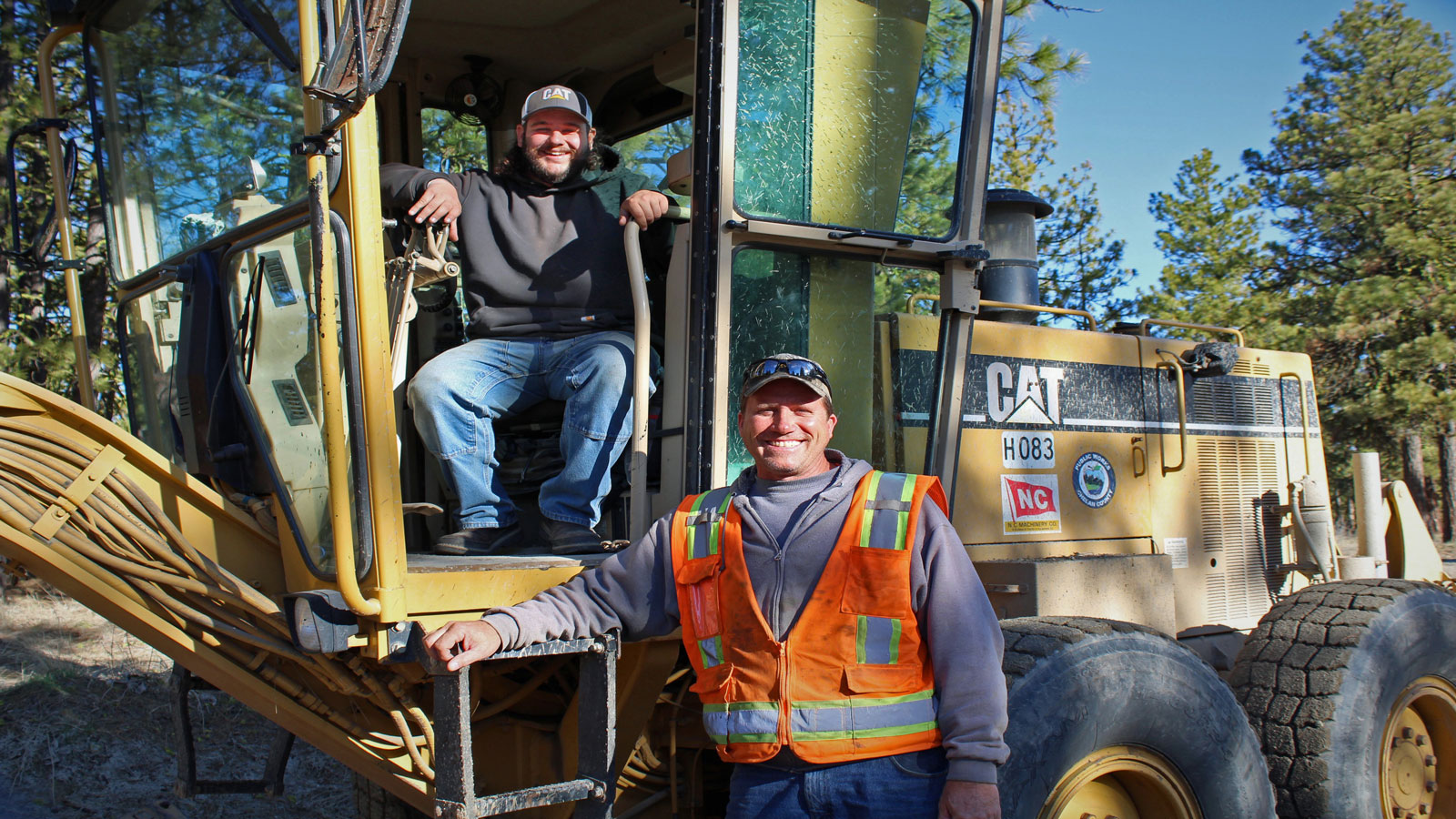 Chelan County Public Works operators Earl Griffith and Curtis McClellan were in the right place at the right time when they came upon a stranded bicyc...
Read More arrow_forward
---
Posted On: April 05, 2021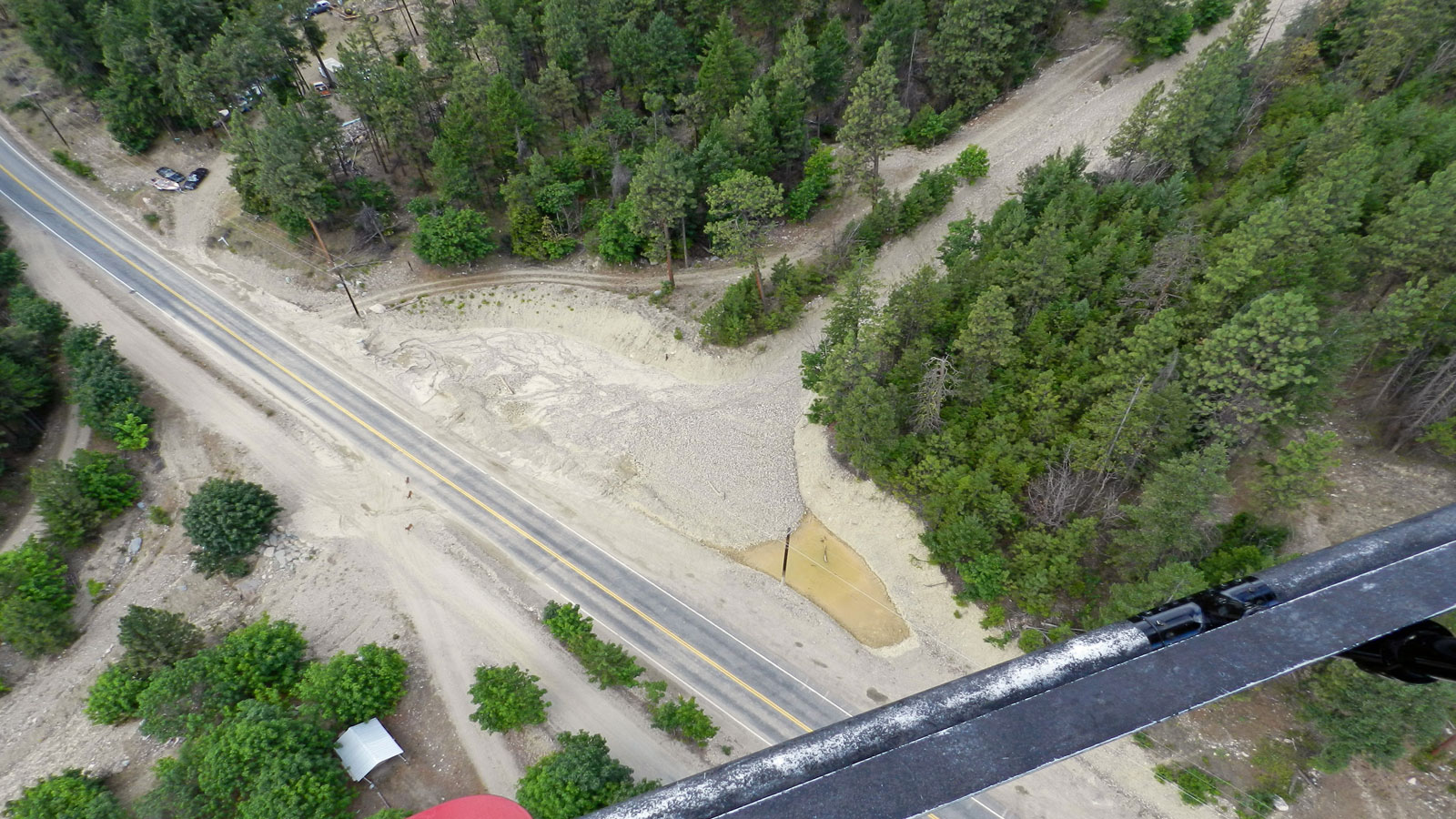 2021 is shaping up to be an active construction year for Chelan County Public Works. We are headed into the second year of the largest construction pr...
Read More arrow_forward
---
Posted On: August 12, 2020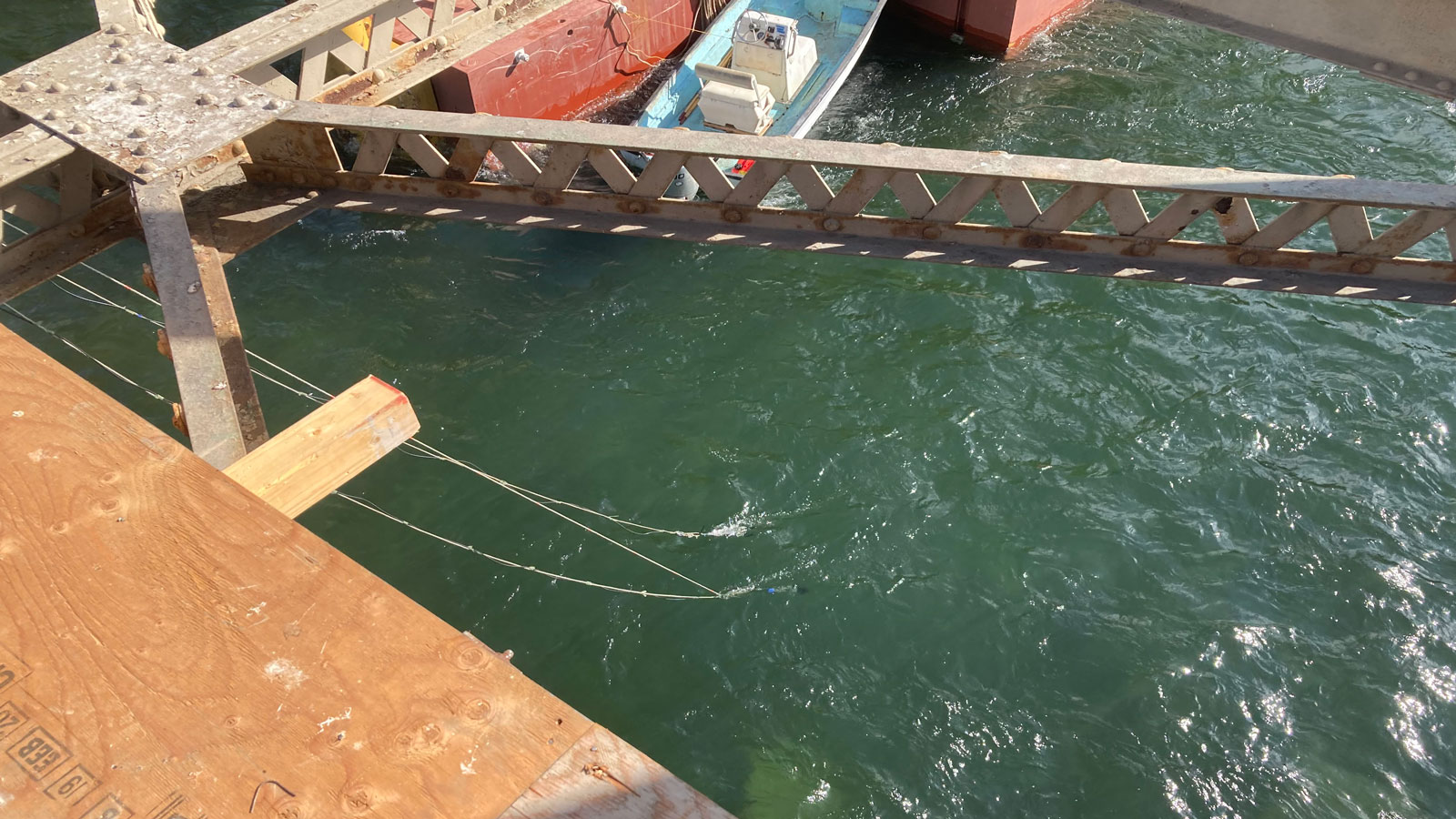 At the West Cashmere Bridge replacement project, you might get the chance to see an "acoustician" on site when the contractor is driving steel pilings...
Read More arrow_forward
---
Posted On: July 13, 2020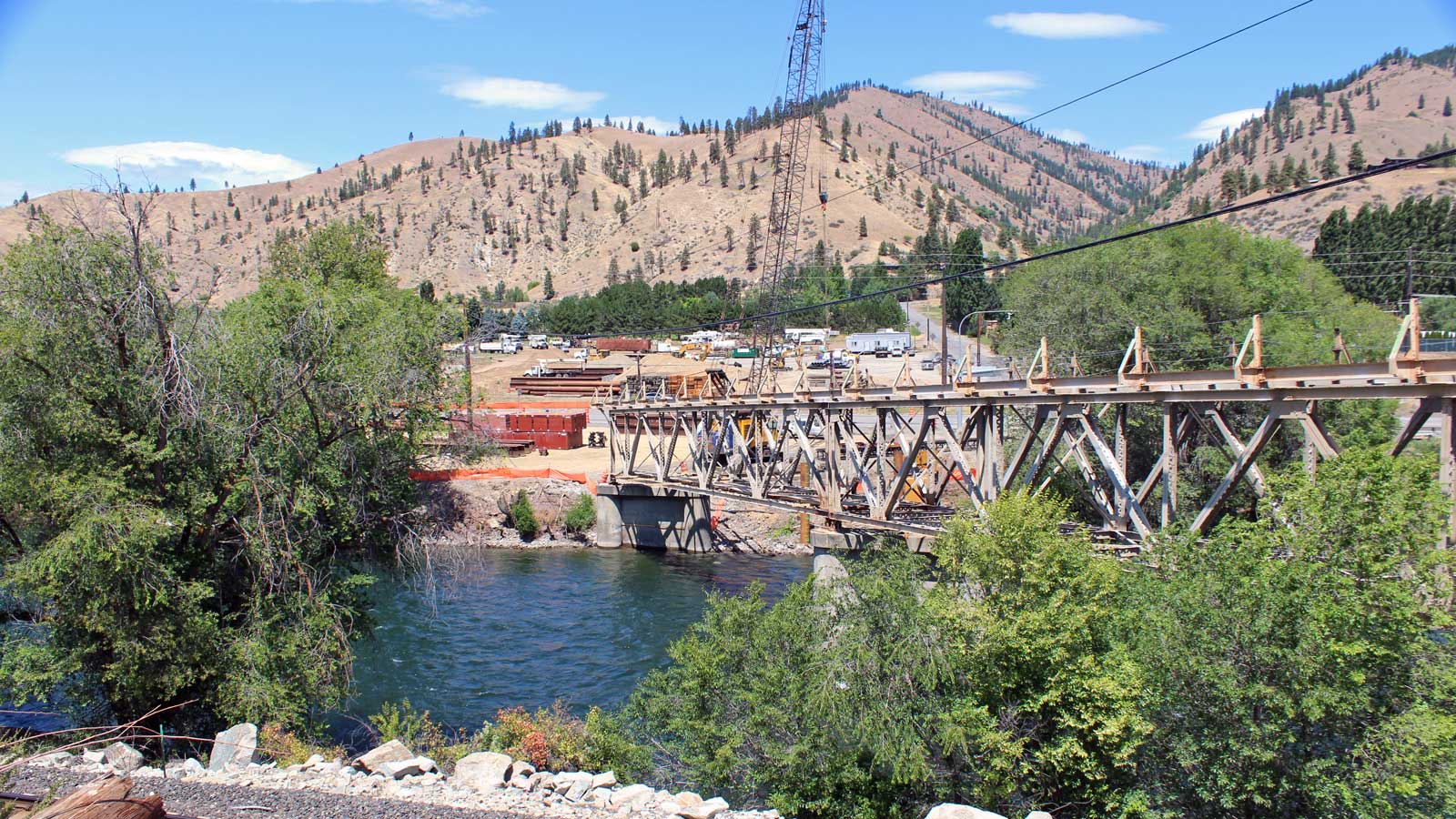 With in-water construction related to the West Cashmere Bridge replacement project scheduled to begin July 15, Chelan County reminds recreationists on...
Read More arrow_forward
---
Posted On: June 15, 2020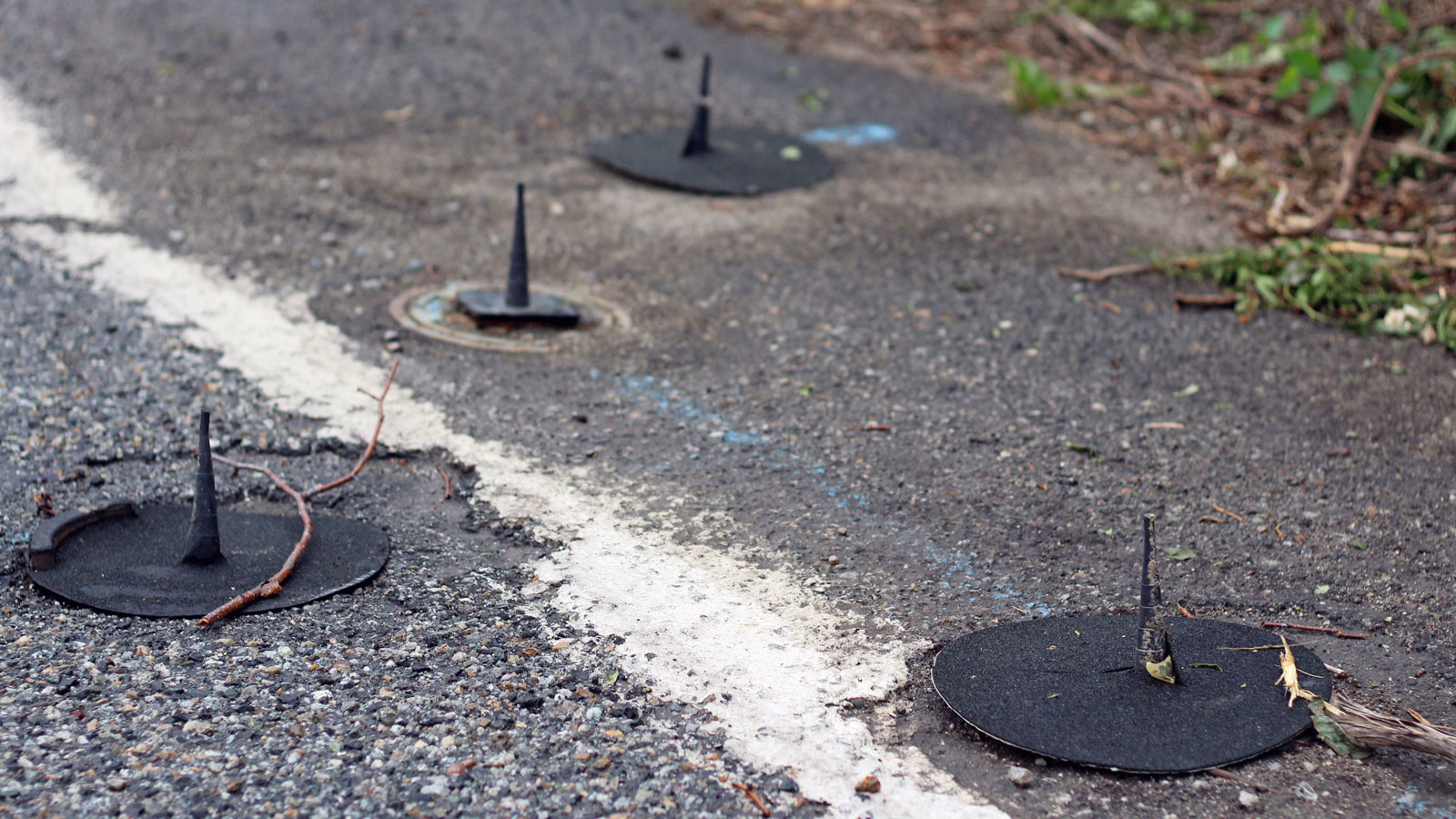 This year, the county road crew starts chip sealing the week of June 22. Do you know if they'll be on your street?...
Read More arrow_forward
---