Public Works
Will the chip sealing crew be in your area this summer?
Posted On: June 15, 2020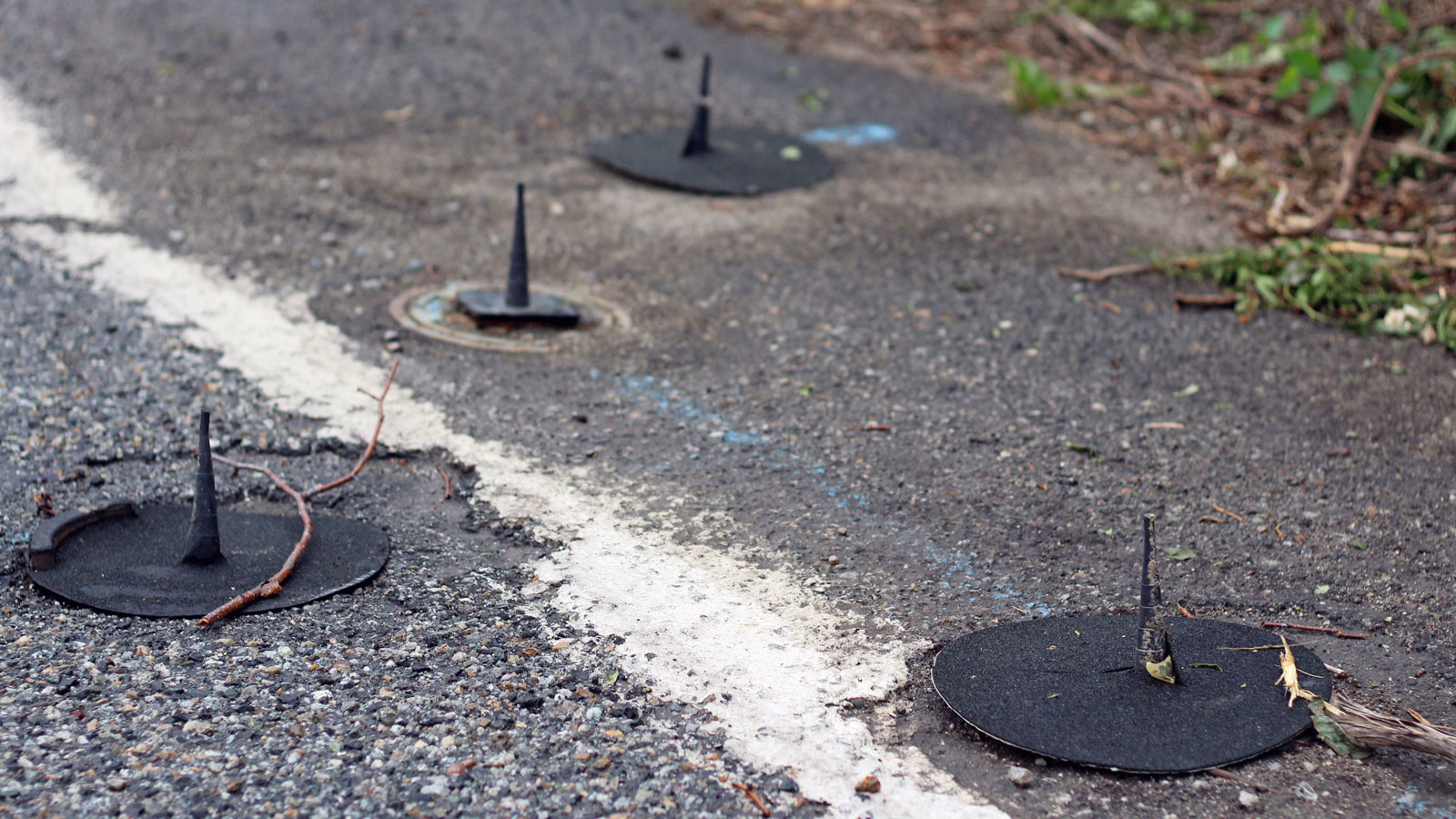 Chelan County road crews have been busy prepping roadways scheduled for chip sealing this year. If you look closely, there are some tell-tale signs that the crews will be on your road in the coming weeks.
The first clue may be the sight of crack sealing on your roadway. That spidery black sealant over roadway cracking means the crew may have been by recently (you may have even seen them working). Crack sealing is done to prep a road for chip sealing.
Driving along a road, you may also spot another clue. Crews have been putting utility ID locators and coverings over utility cases and lids to protect them from the oil products we apply during chip sealing (see the photo above). They are removed a couple of weeks after a road is chip sealed.
The coverings and lids include a 3-inch rubber piece that sticks out from the stop of the cases. While the coverings may look like a spike, really they are just a piece of rubber. So no need to dodge them in the roadway.
The third clue is right on our website, where we've posted the information for you.
The list of roads up for chip sealing this year is available in a couple of places on our website. We've mapped them out on GIS (both 2020 and 2021 preservation roads) as well as provided them in PDF form. Our Pavement Preservation Program page also goes over what to expect when the crew is in your neighborhood. And, if you'd like a map of the road districts, we have that online as well.
This year, the crew will start chip sealing the week of June 22. Road crews will begin in the Cashmere District and then make their way to the Leavenworth District. After Leavenworth, they will head to the Chelan District and then wrap up in the Wenatchee District.
Crews expect to complete chip sealing in early August; however, weather and equipment performance may delay or change that schedule. Some years, wildfires have also impacted our schedule. We will try to post weekly to our Facebook page to let you know where the crews are working.
When you do come upon a road preservation crew, please use caution. Flaggers will be directing traffic, which will be at one lane. There are always some traffic delays with preservation, but they are minor. If you can, it's best to avoid a roadway while the preservation crew works.
---
Older Articles
Posted On: March 30, 2023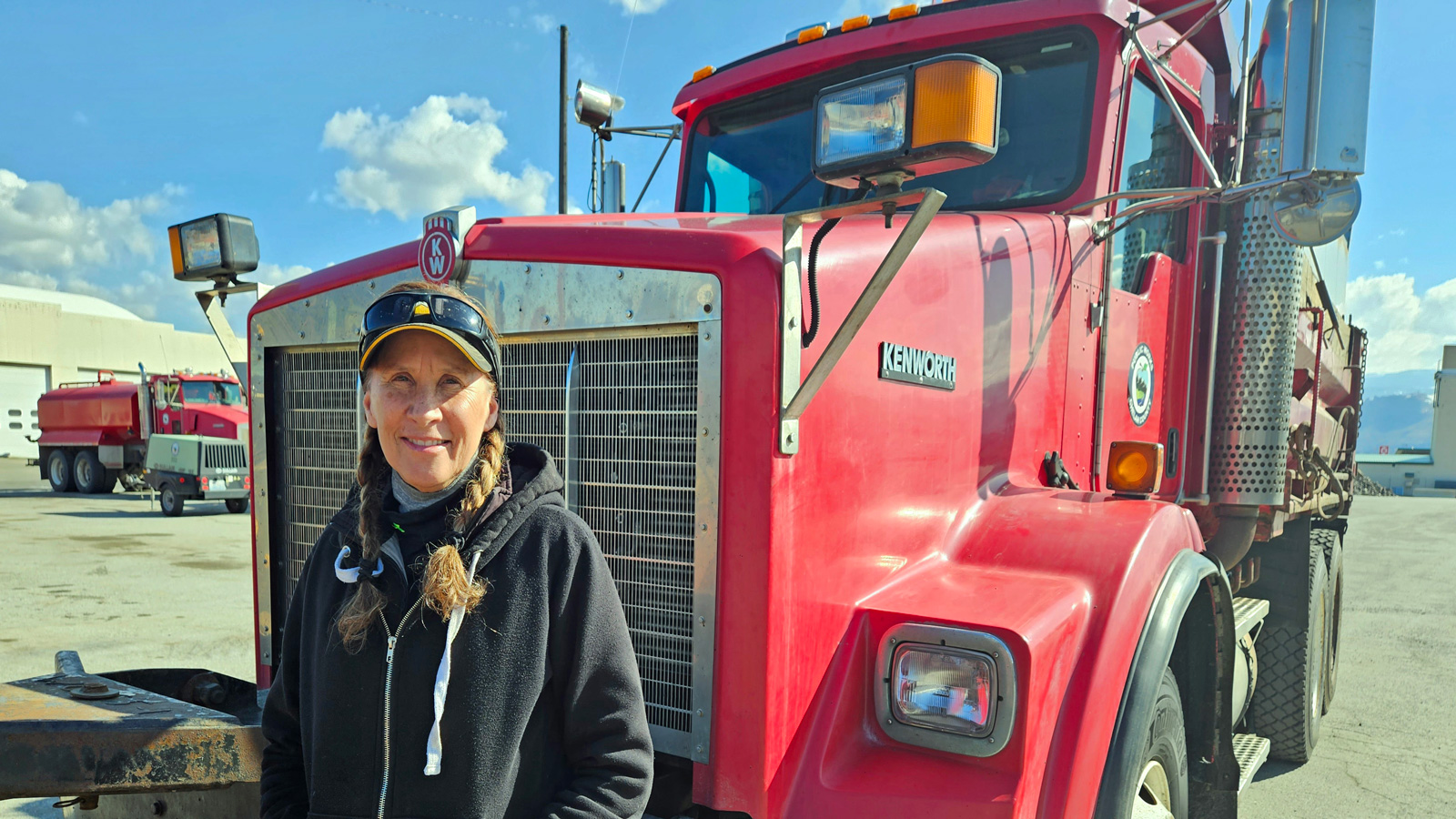 A long-time passion for big trucks steered Donna O'Brien to Chelan County Public Works 14 years ago. While O'Brien is not the first woman at Chelan Co...
Read More arrow_forward
---
Posted On: February 08, 2023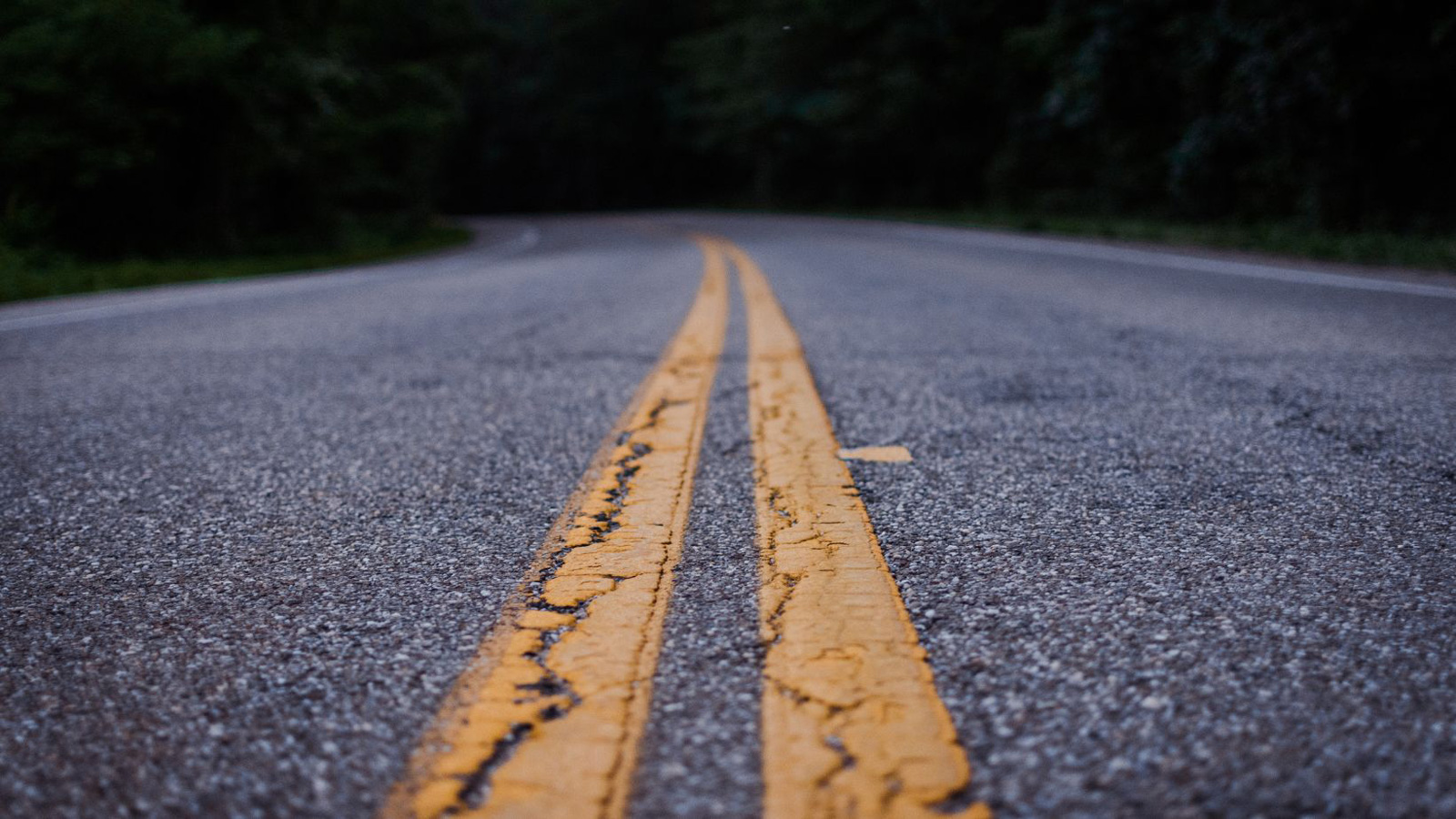 It's that time of the year again, when the warming temps may bring temporary weight restrictions on county roads. While we don't have any restrictions...
Read More arrow_forward
---
Posted On: January 19, 2022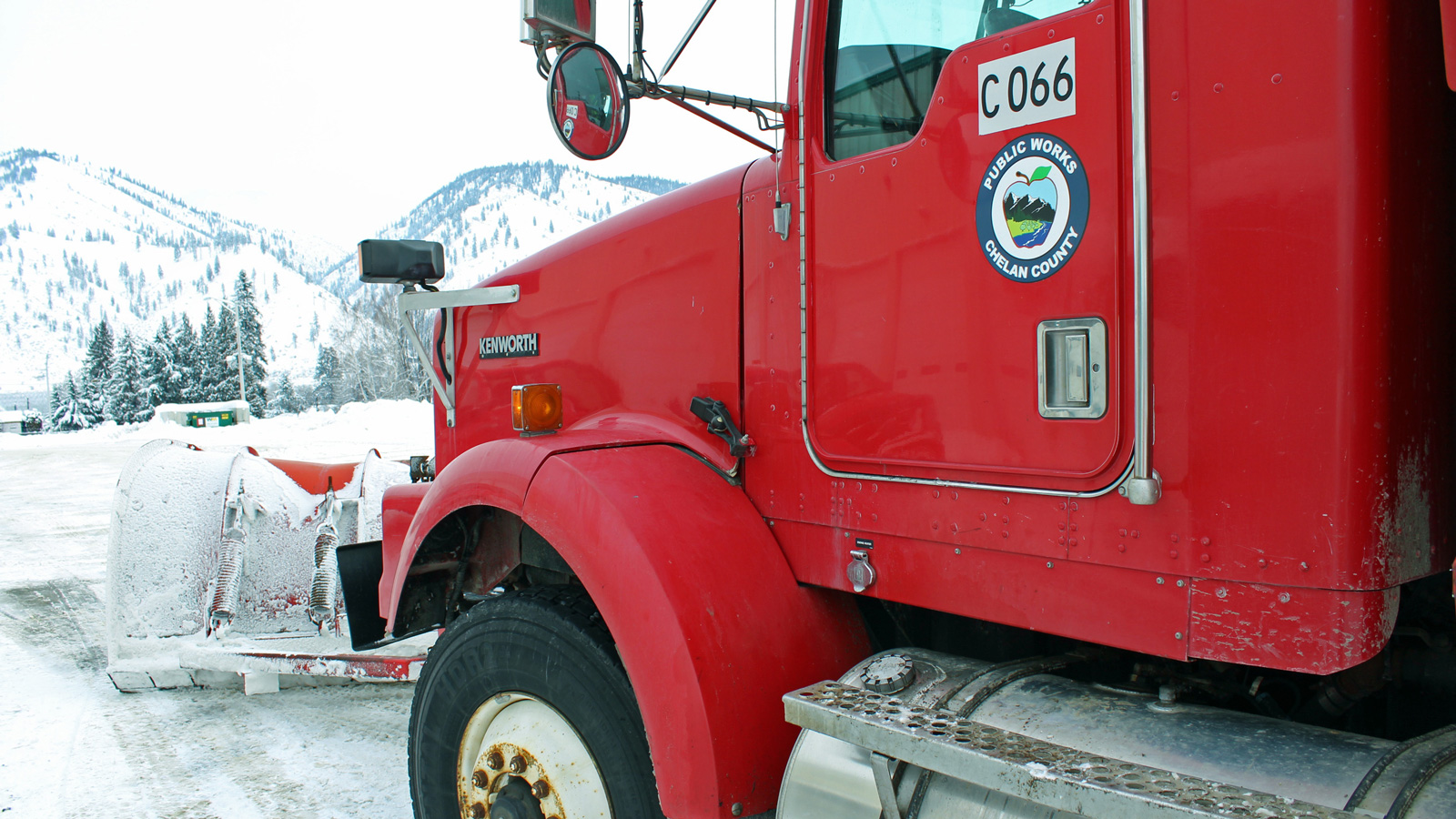 Chelan County is clarifying its snow removal policies with the public after receiving calls from frustrated citizens who were not prepared for the sig...
Read More arrow_forward
---
Posted On: November 22, 2021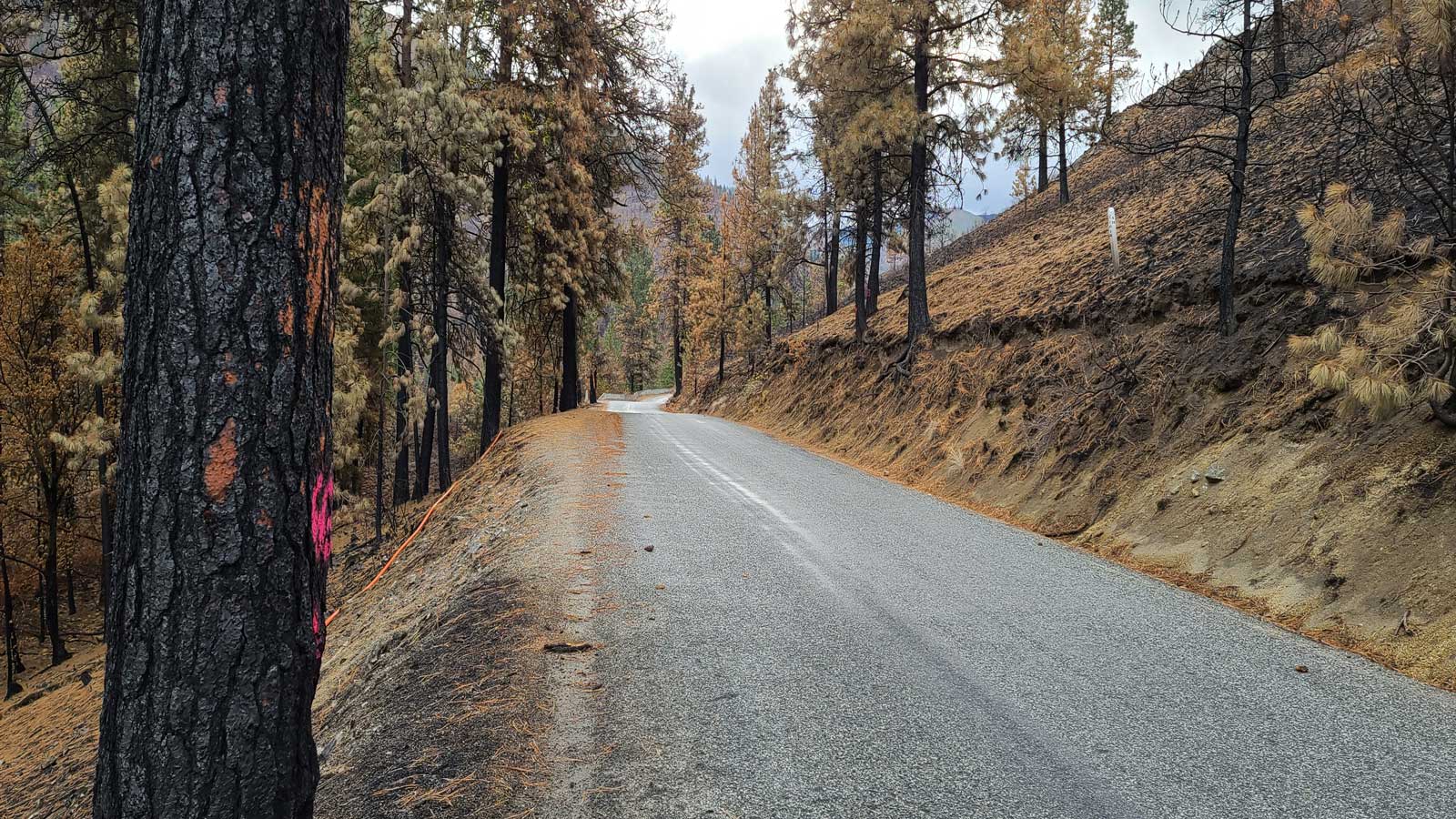 While the wildland firefighters are now gone, that doesn't mean work on the Twenty-Five Mile Fire is over. Chelan County has been not only evaluating ...
Read More arrow_forward
---
Posted On: October 01, 2021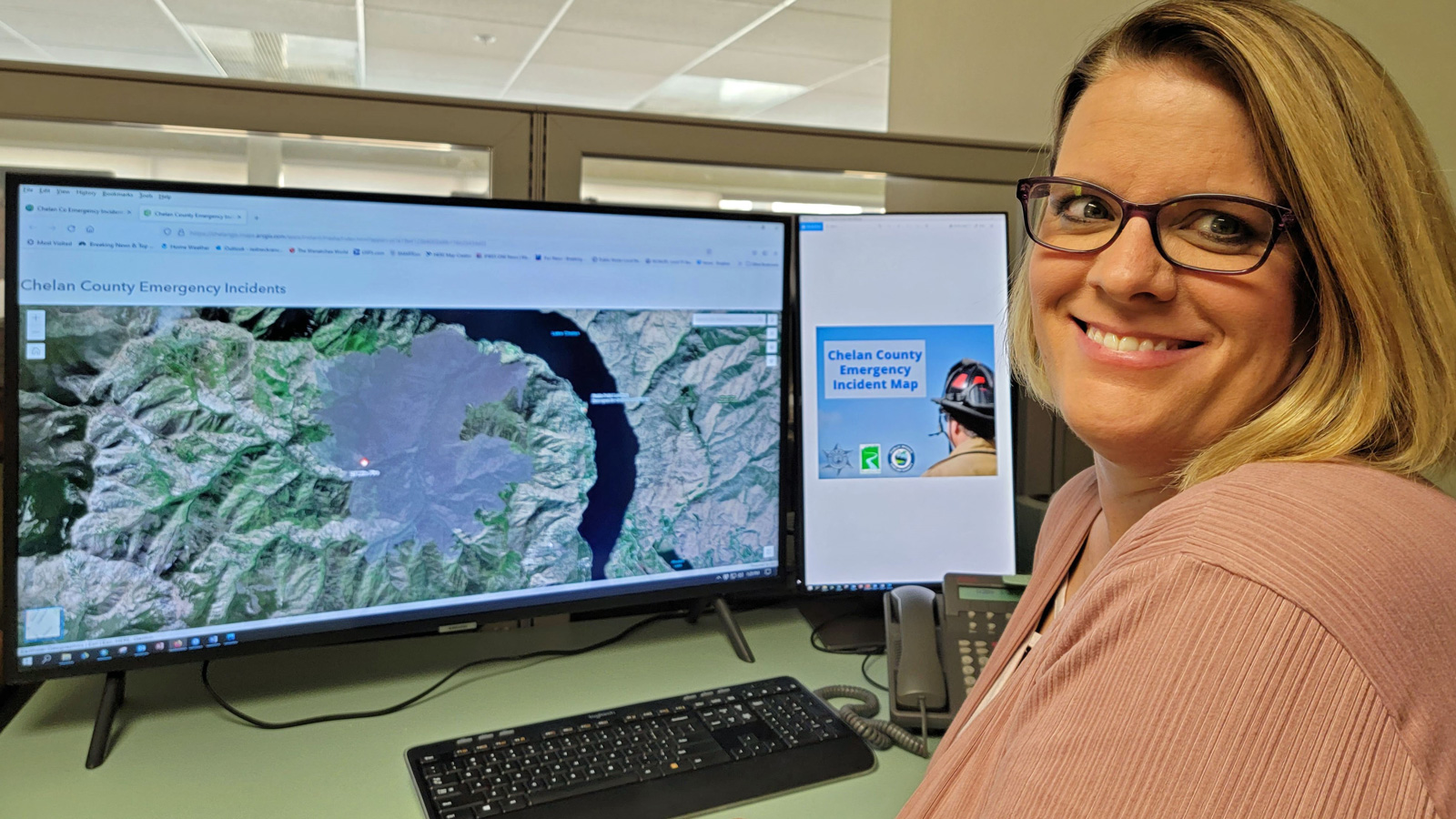 Chelan County Public Works GIS technician Lori Beidler will be honored in October by the Washington Chapter of the American Public Works Association f...
Read More arrow_forward
---
Posted On: April 12, 2021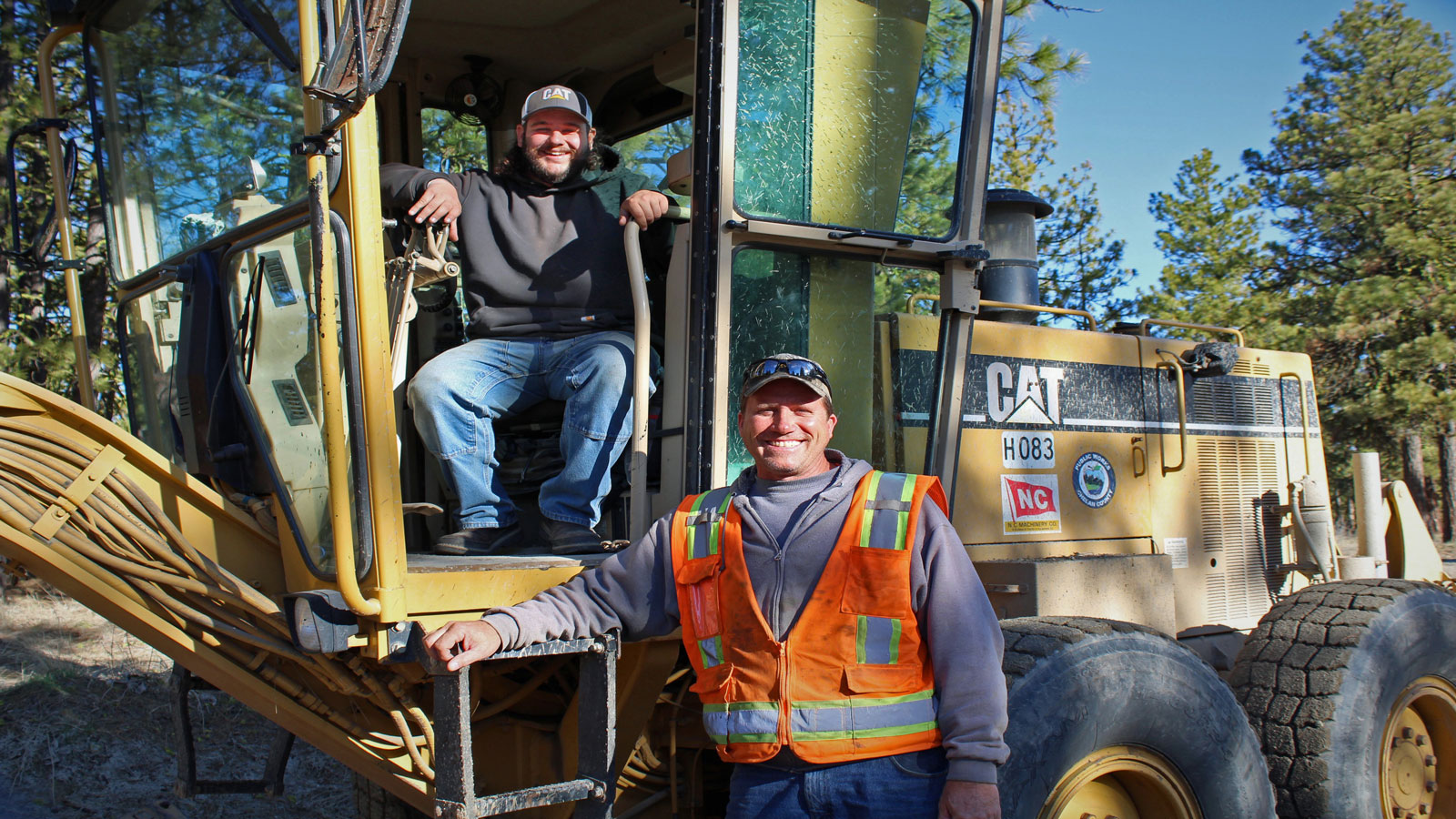 Chelan County Public Works operators Earl Griffith and Curtis McClellan were in the right place at the right time when they came upon a stranded bicyc...
Read More arrow_forward
---
Posted On: April 05, 2021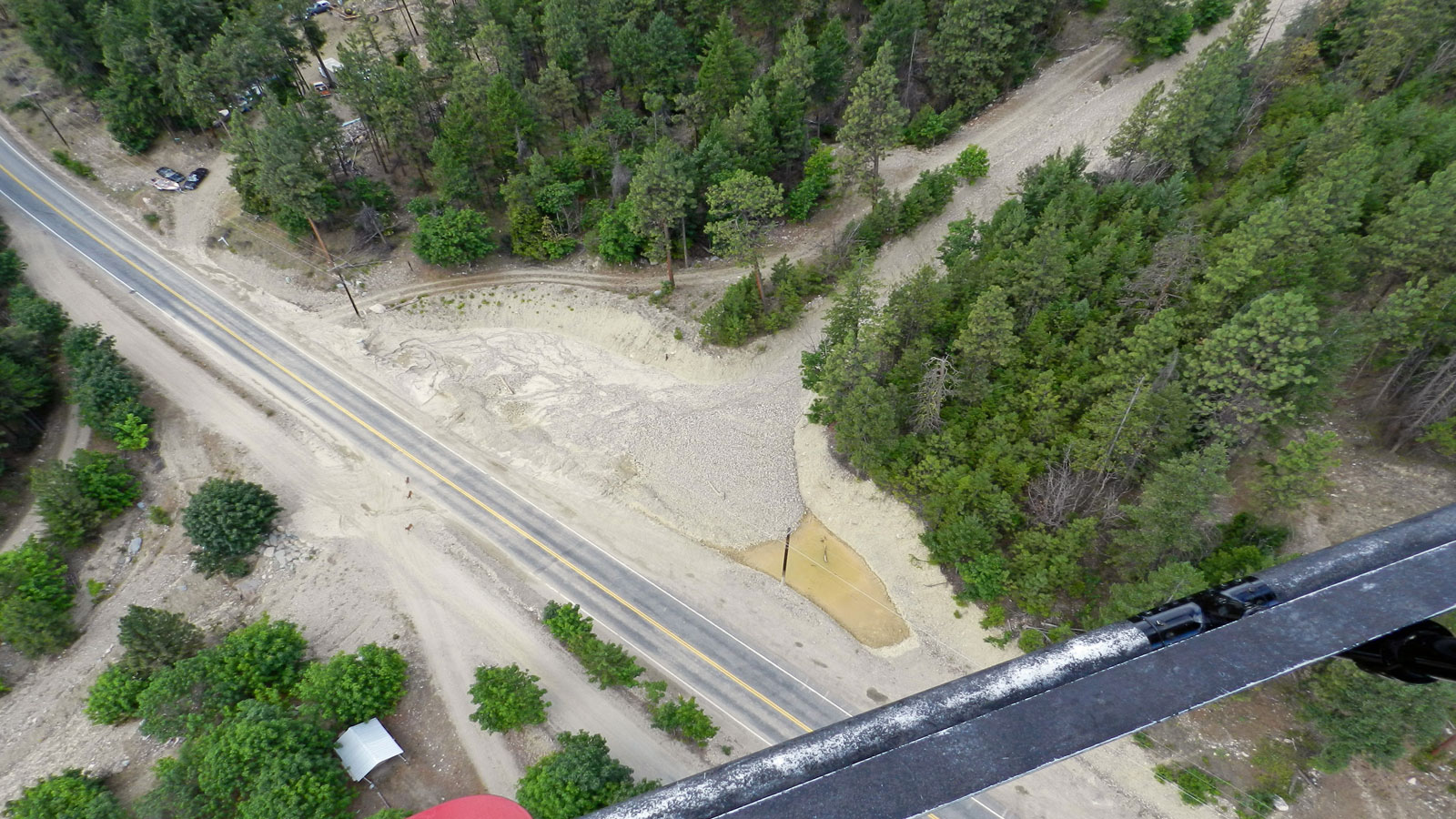 2021 is shaping up to be an active construction year for Chelan County Public Works. We are headed into the second year of the largest construction pr...
Read More arrow_forward
---
Posted On: August 12, 2020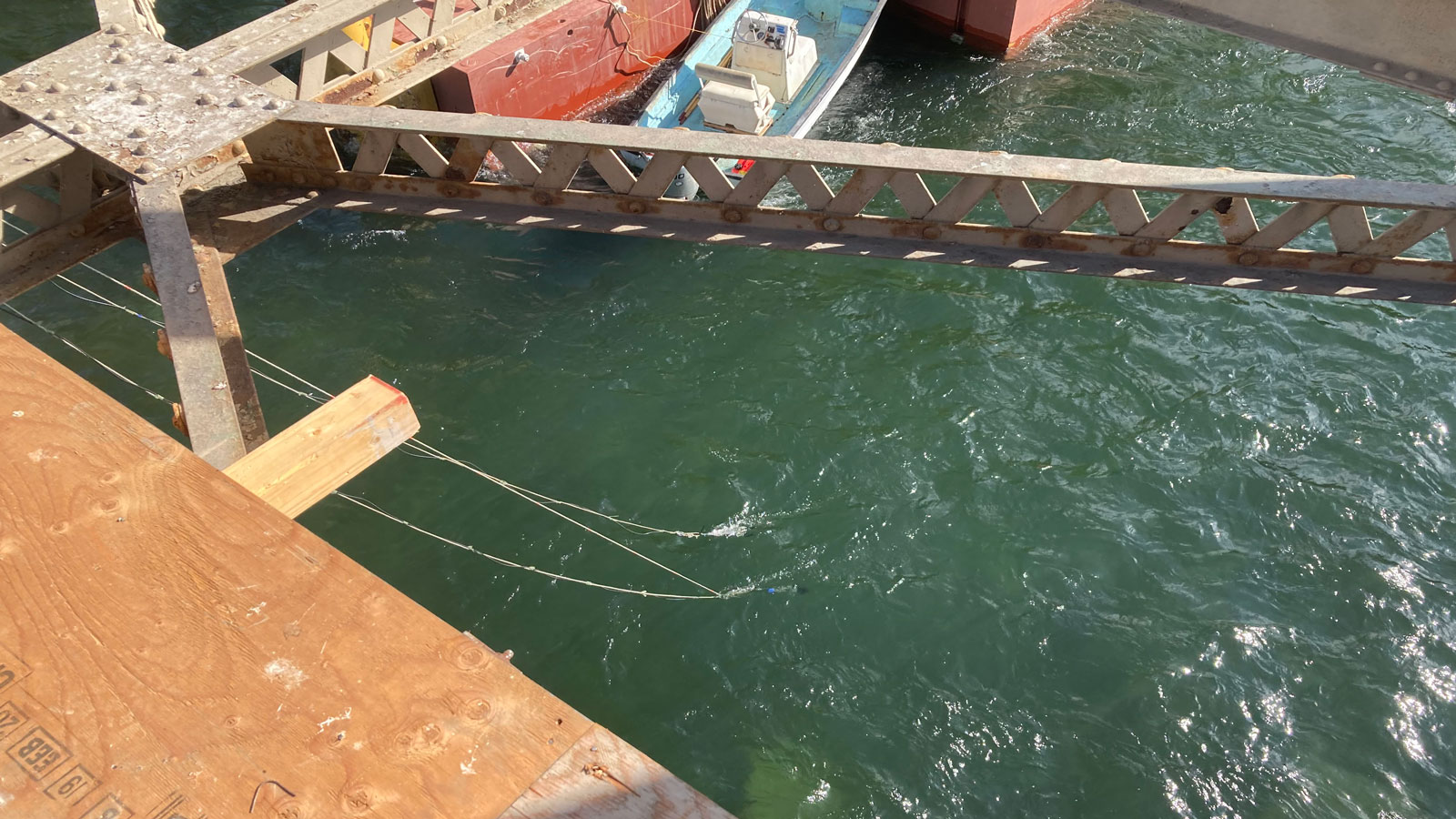 At the West Cashmere Bridge replacement project, you might get the chance to see an "acoustician" on site when the contractor is driving steel pilings...
Read More arrow_forward
---
Posted On: July 13, 2020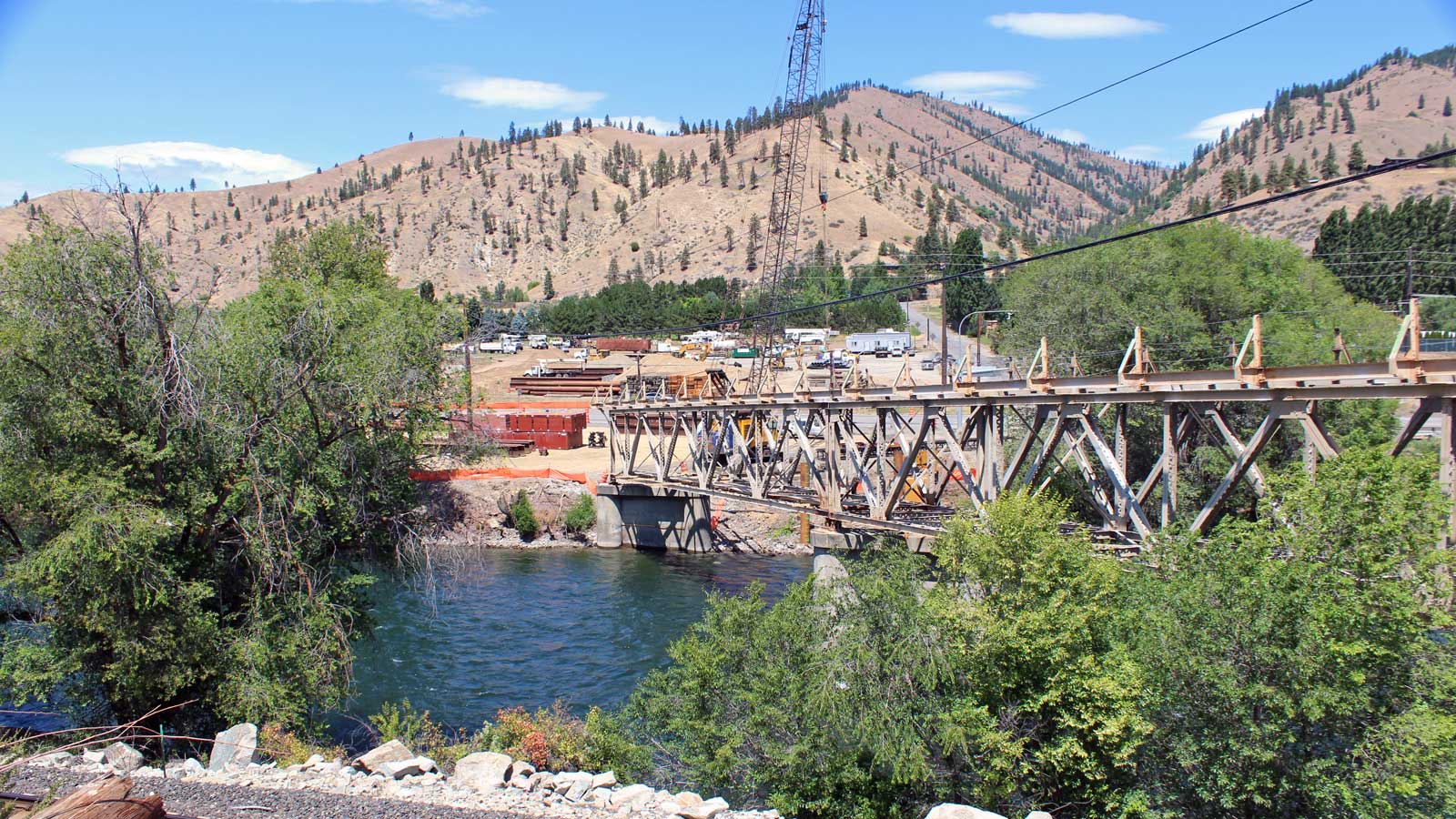 With in-water construction related to the West Cashmere Bridge replacement project scheduled to begin July 15, Chelan County reminds recreationists on...
Read More arrow_forward
---
Posted On: June 04, 2020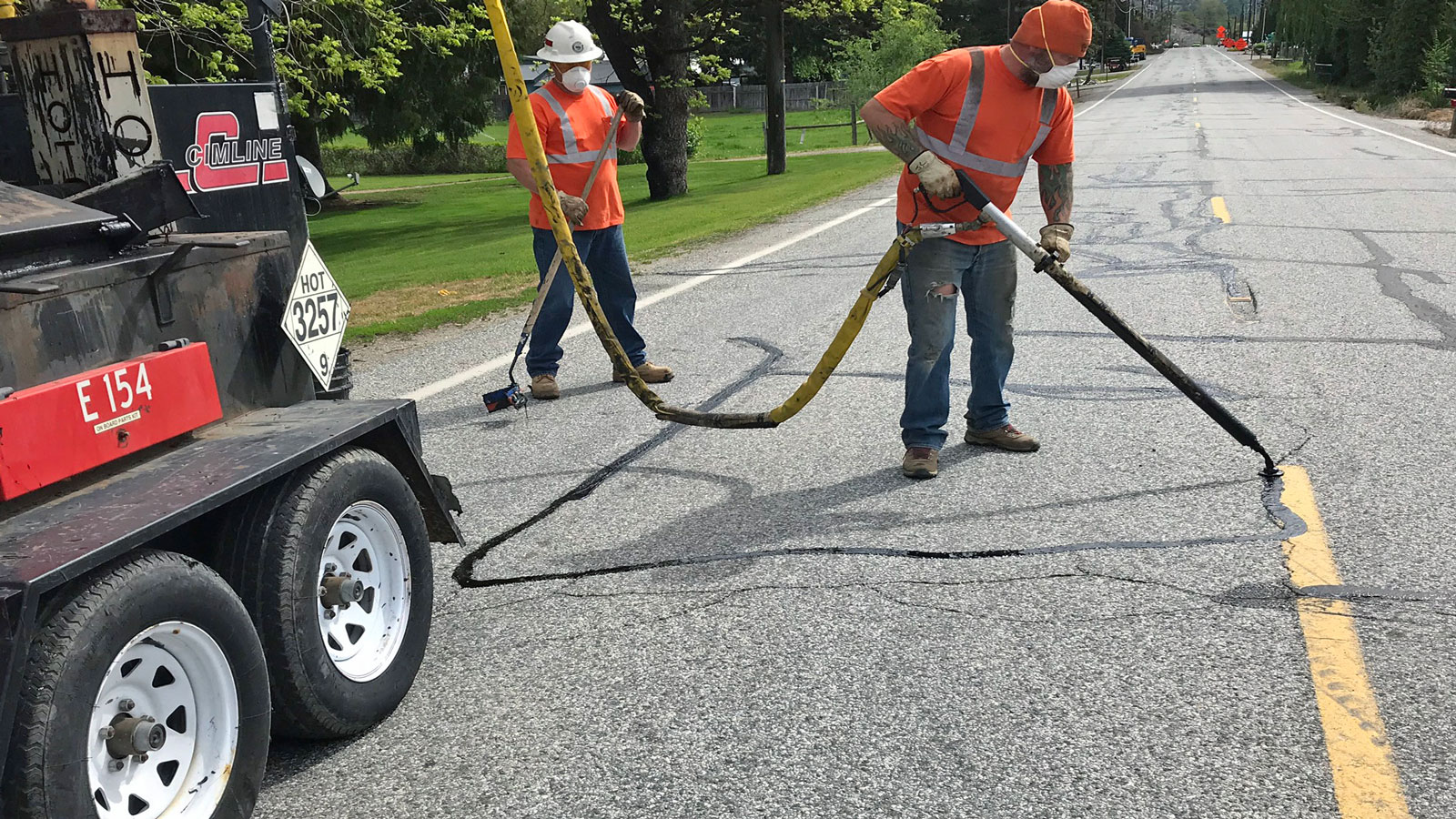 Chelan County road crews are back on the road in full force after more than two months of working with reduced crew sizes during the governor's Stay H...
Read More arrow_forward
---