What's a Small Quantity Generator?
Posted On: May 30, 2017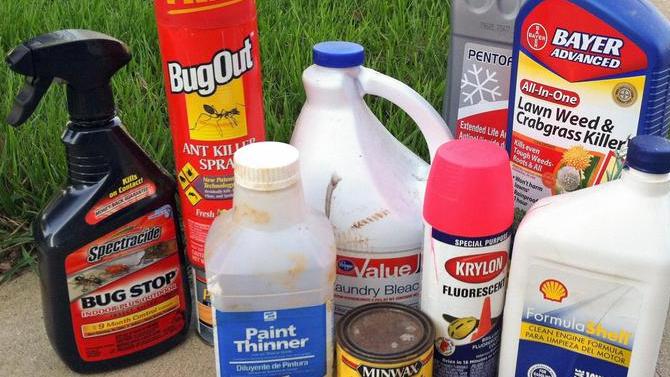 Calling all SQGs: It's time to register for the upcoming Chelan County Household Hazardous Waste Collection event.
So what's an SQG?
A Small Quantity Generator, or SQG, is a business that:
Produces less than 220 pounds (about 25 gallons) of hazardous waste per month.
Produces less than 2.2 pounds (about a quart) of acutely hazardous waste per month.
And stores less than 2,200 pounds (about four 55-gallon drums) of hazardous waste.
SQGs are encouraged to register for the upcoming household hazardous waste collection event. In fact, to participate in the popular event, businesses must register by Sept. 8.
Businesses must fill out a registration form, which is available on the Chelan County Public Works website, and then return it to Clean Harbors Environmental Services, the business coordinating the collection for the county. The registration form includes an inventory of waste that will be disposed of at the collection event.
The annual Chelan County Household Hazardous Waste Collection event returns Sept. 29-30 and will be held at three locations throughout the county. The event provides homeowners and SQGs the opportunity to dispose of toxic, flammable and corrosive materials in a safe way. The collection event is free to households; however, reduced fees apply to qualifying businesses.
The Chelan County dates are:
Sept. 29: 8 a.m. to 3 p.m. at the Wenatchee Forest Service, 215 Melody Lane in Wenatchee
Sept. 30: 9 a.m. to noon, at the Chelan Fire Station, 232 E. Wapato Ave. in Chelan
Sept. 30: 2 p.m. to 4:30 p.m., at Peshastin Elementary School, 10001 School St. in Peshastin
New this year -- and an important detail to point out -- is that latex and water-based paints will not be accepted at the collection event. That's because the paints can be dried and then safely disposed of in your household garbage.
If only a small amount of latex paint is left in a can, remove the lid and let the paint dry out in the can. Make sure the area is well ventilated and keep out of the reach of children and animals. Or, dump the paint onto an old trap and allow it to dry that way.
If you have more than a small amount of water-based or latex paint, mix the paint with an absorbent materials, such as clay-based cat litter, sawdust or shredded paper, and allow the mixture to dry. Then toss into your household garbage.