Public Works Equipment Roadeo winners headed to state competition
Posted On: September 27, 2017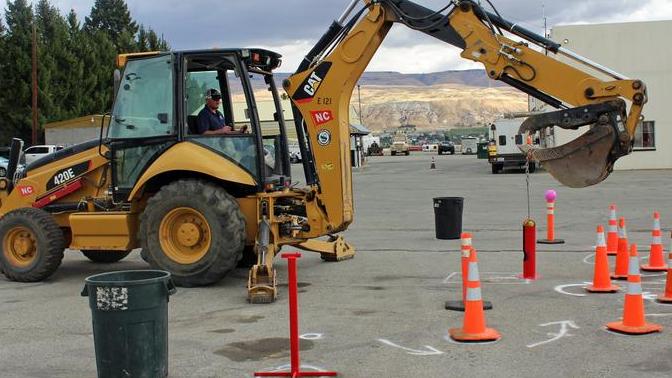 Four Chelan County Public Works employees will represent the county when they compete next month for state honors at the Equipment Roadeo, an event of the American Public Works Association.
On Sept. 21, Chelan County road crew equipment operators and mechanics gathered to compete on the local level. The local competition, held annually by Chelan County's Road Maintenance Department, consists of four events that put employees to the test using obstacle courses and skills challenges.
Placing first in the loader competition was Sklyer Opel, who has worked on the Leavenworth road crew district for nearly two years. Opel also placed second in both the truck/snowplow and backhoe competitions.
Placing first in the truck/snowplow competition was Matt Schwader of the Chelan District. Schwader has worked for the county for seven years.
Placing first in the backhoe competition was Chance Hawkins of the Wenatchee District. Hawkins has worked for the county for more than a year.
And placing first in the tech challenge, which tests the skills of public works mechanics, was Kevin Jonassen, who has been with the county for six years.
The first-place finishers now move on to the Washington State APWA competition, which will be held Oct. 3-5 in Kennewick.
Joining our top four in the list of winners also were: Andy Gill, third in truck; Collin Hancock, second in tech/mechanics; Pat King, third in tech/mechanics; Todd Sweeney, third in backhoe; Chris Wall, second in loader; and Jamie Collum, third in loader.