Public Works
Mission Creek Road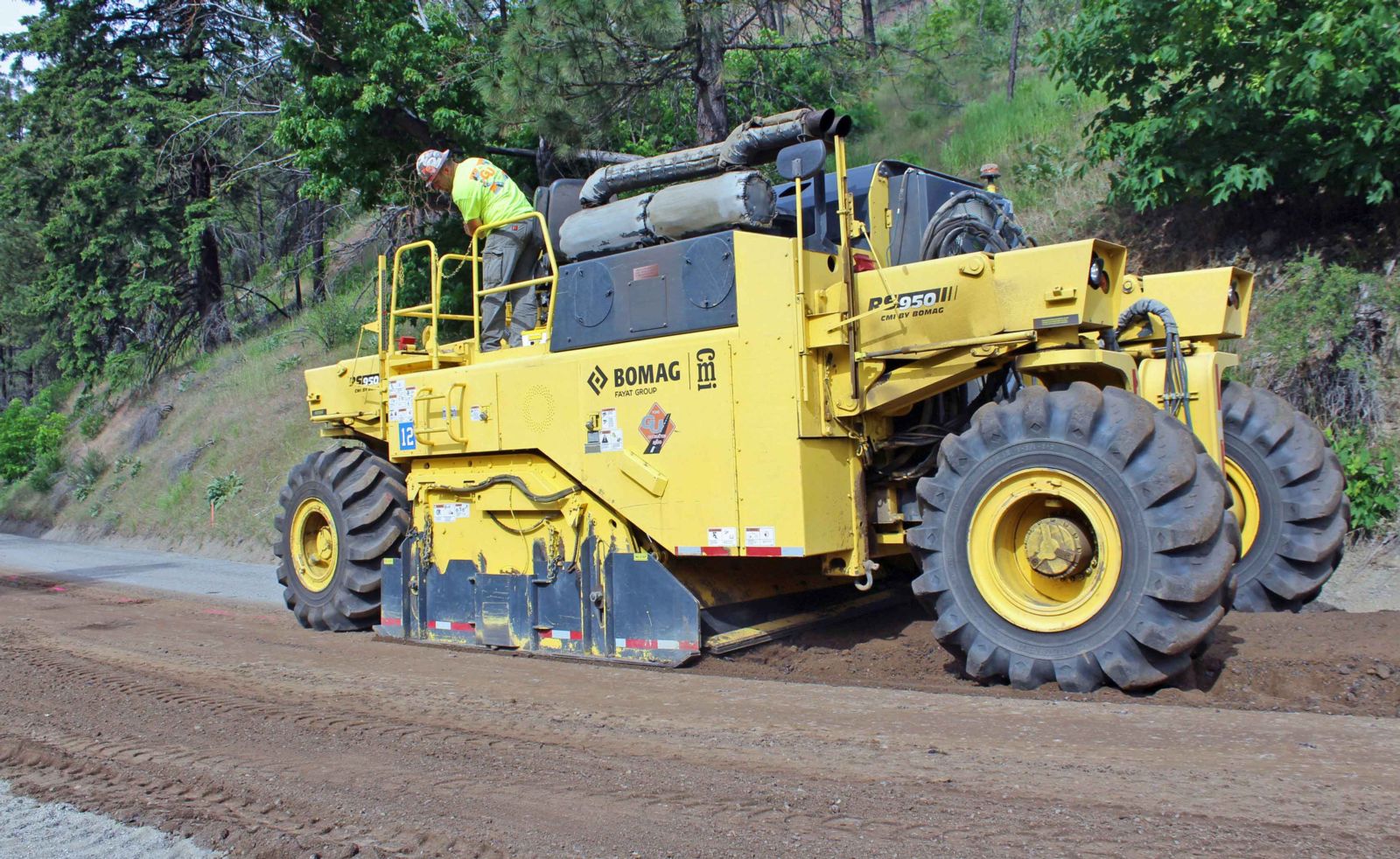 A road pulverizer/mixer (above photo) is used in full-depth reclamation, the pavement rehabilitation technique that will be utilized in the Mission Creek Road preservation project.
History
Mission Creek Road, located in south Cashmere, serves both residential and agricultural properties. It is also used by recreationists accessing public lands and trails at its southern end. The road and its base are deteriorating. In addition, existing guardrail terminals are not constructed to the most current standards and several warning signs do not meet the most current county standards.
Project Description
The project will rehabilitate 2.42 miles of the road, beginning from milepost 2.58 (near Coates Road) to milepost 5.0, using a technique called full-depth reclamation, or FDR. See Project Vicinity Map.
FDR is a pavement rehabilitation technique in which the asphalt pavement and a portion of the underlying materials are uniformly pulverized and blended together, resulting in a new stabilized base course. Then a mat of asphalt is placed on top. Chelan County Public Works has used FDR successfully in road preservation projects, including most recently on Wenatchee Heights Road near Wenatchee and Eagle Creek Road near Leavenworth.
The project also will replace deficient guardrail, replace existing road signage and institute other safety improvements. There are no proposed alignment modifications to the roadway.
Construction Schedule
Construction is complete. A $1.3 million construction contract was awarded to Selland Construction of Wenatchee.
Funding
The $1.5 million road project will be paid for with $750,000 from the state's Rural Arterial Program and with county road funds.
Frequently Asked Questions
Posted: 02/19/2021 09:28 AM
Last Updated: 08/23/2021 12:52 PM