Public Works
CRP 696 Chumstick Highway Safety Improvement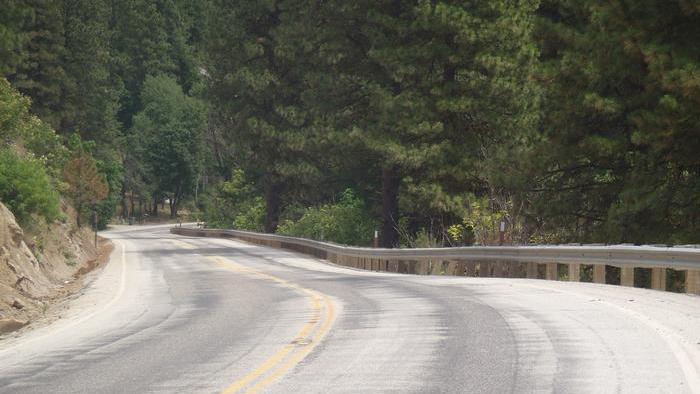 The purpose of the project is to improve traveler safety on the Chumstick Highway from Leavenworth to Beaver Hill (MP 0.11 to 12.37). Collision data obtained from 2008 to 2015 shows road conditions such as curves, excess speed, wet/icy surface and low ambient lighting contribute to a large portion of the total collisions, in particular, runoff the road collisions.
The project will further analyze the collision data to determine underlying causes of the collisions so that safety issues may be prioritized. Once issues have been prioritized, an appropriate, proven, safety element will be selected.
It is safe to assume that as of January 2016, upgraded and additional warning signs as well as upgrades to roadway striping will occur since these are both proven and cost effective measures to improve safety. Once the collision data has been analyzed, additional proven safety measures may be selected using FHWA, NHTSA, and other credible transportation safety sources. Additional safety improvements that may be implemented include but are not limited to:
Slope flattening
Shoulder widening
Removal of obstructions within the roadway clearzone
Adjustments to superelevations in curves
Shoulder rumble strips or Edge line rumble strips
The extent of safety features installed with the project is limited by the available funding.
Estimated Schedule:
MILESTONE

SCHEDULED MILESTONES

Begin Design

January 2016

Environmental process

April 2016 to June 2016

Right-of-way process

Not Applicable

Planned Public Involvement

(Website, Handouts & Meetings)

May 2016

60% Design and Estimate

April 2016

Advertisement

June 2016

Bid Opening

July 2016

First Working Day

August 2016

Number of Working Days

20

Physical Completion

September 2016
Posted: 01/13/2016 11:55 AM
Last Updated: 01/15/2016 03:18 PM