Flood Control Zone District
Ski Hill Basin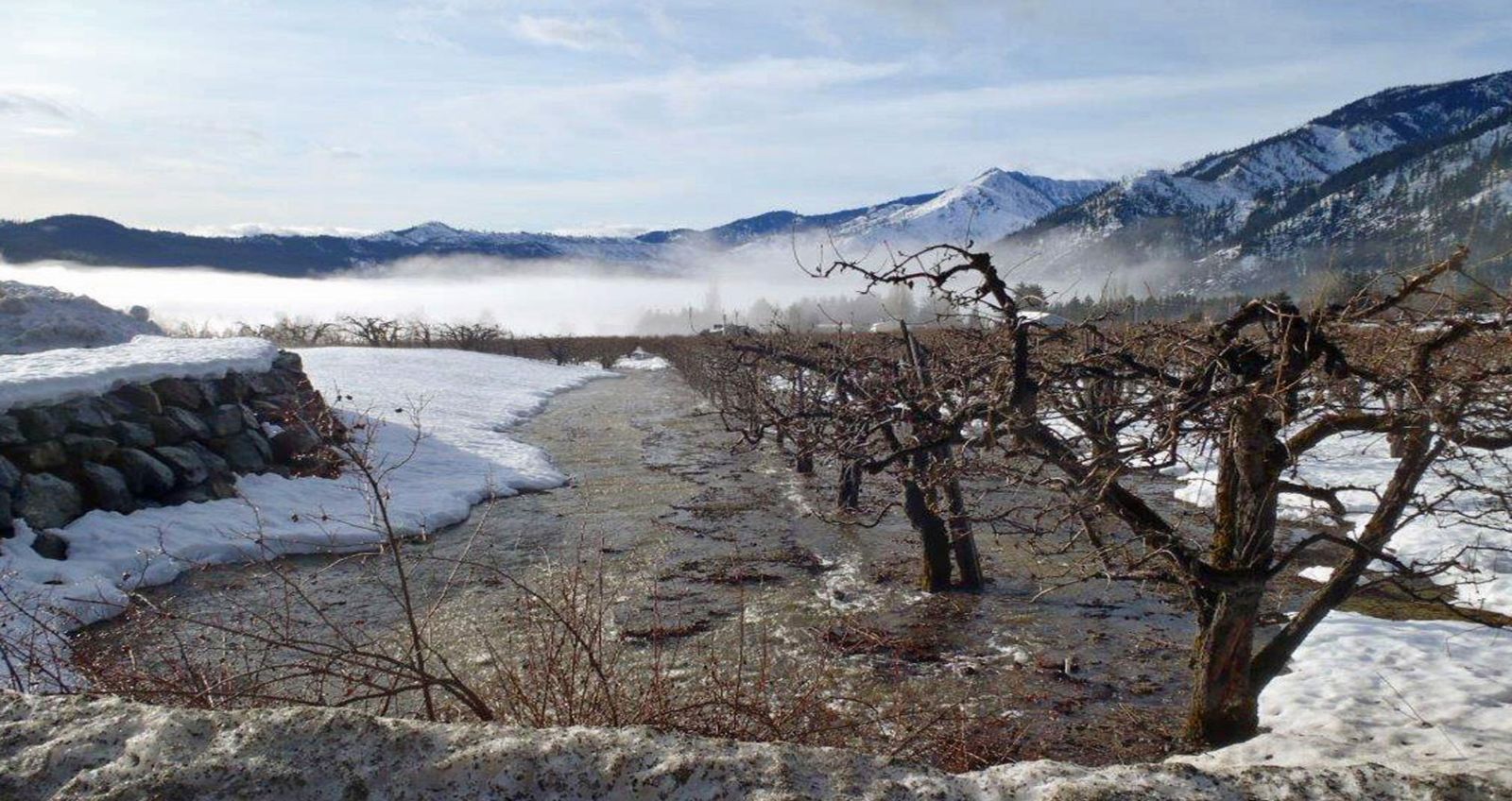 Project Description
Located just north of the city of Leavenworth, the Ski Hill Basin stretches from the Cascade Range to the Wenatchee River. It encompasses everything from looming mountain peaks, national forest lands and wetlands to a historic ski hill, residential neighborhoods and commercial properties. The Ski Hill Basin is typically covered with snow from December into March, but its summers are dry and hot. In most recent years, the area west of Titus Road has seen much development and growth.
During the winter of 1996, officials with Chelan County and the City of Leavenworth were alerted to increased volumes of runoff within the basin. Some homeowners reported water in their crawl spaces and water running down roadways. In subsequent years, the flooding has continued. It typically occurs during rapid snow melt in late winter/early spring, ultimately impacting both public and private property.
The 2017 Comprehensive Flood Hazard Management Plan, a project of the Chelan County Flood Control Zone District, identified Ski Hill as a top priority for flood mitigation efforts. The report called for an analysis of the basin to determine an action plan.
Ski Hill Basin Analysis
The FCZD is funding the ongoing analysis and has hired a consultant team including Tetra Tech, Inc., Perteet, and Grette Associates to complete it.
The analysis will be the basis for identifying flood risks and will create a framework for reducing flooding impacts to public and private property within Chelan County and the city limits of Leavenworth. It will identify current conditions and assets, system deficiencies that lead to flood risks, potential mitigation measures and strategies, estimated costs, and prioritization of proposed projects. The analysis will be a tool in guiding future capital projects that protect property and the health and safety of the public from flooding.
To complete a successful analysis, it is also important to engage city and county officials as well as the community that calls the Ski Hill Basin a part of its home.
Community Engagement
In February 2021, the community was asked to view and comment on a "StoryMap." Using maps and descriptions, the StoryMap detailed the project and asked for the public's input on six alternatives that will mitigate, to various degrees and costs, flooding in the Ski Hill Basin. The suggested improvements include the construction of enlarged drains and culverts, enlargement of existing flow retention facilities, and up-basin flow and sediment capture facilities.
Using feedback gathered via the StoryMap, the project team next will present to the county, the city and the public the three top-ranked alternatives. We will share those top-ranked alternatives when we have them. You can also sign up for FCZD e-newsletters for updates on this project.
Posted: 01/20/2021 09:22 AM
Last Updated: 03/01/2021 04:31 PM