Community Development
Critical Areas Development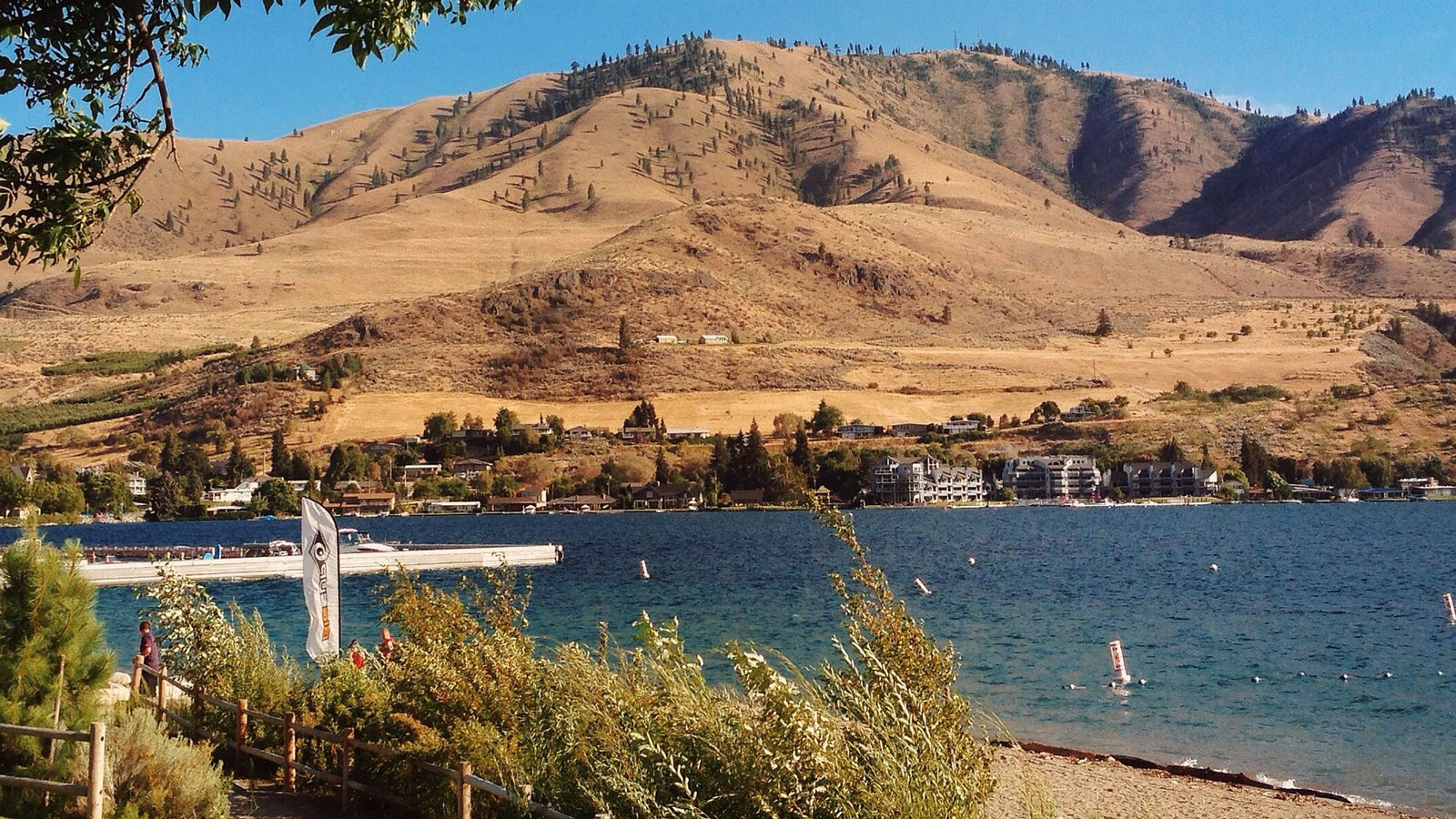 If you intend to do ANY work, building a structure or not, that may affect one of the several "critical areas" managed by Chelan County Community Development Department, under state law you MUST first apply for a critical area determination with a detailed description of your proposed work in order for the county to evaluate if any such work is prohibitied, and/or must be mitigated for. You can use the county mapping link to find your parcel and select the appropriate layer to show you what the county has recorded in the way of critical areas on, or adjacent to your parcel.
Some key provisions from the county General Provisions chapter of the Critical Ordinace codes in Title 11:
11.77.010 Purpose.
It is the purpose of this chapter to protect critical areas as required by the Growth Management Act. This chapter adopts regulations and establishes review procedures to assure the protection of critical areas and reduce the threat posed to the public health, safety, environment, and welfare of Chelan County residents when development occurs in and near critical areas.
The purposes of this chapter with regards to each critical area are to:
(1) Wetland Areas. Recognize and protect the beneficial functions performed by many wetlands, which include, but are not limited to, providing food, breeding, nesting and/or rearing habitat for fish and wildlife; recharging and discharging ground water; contributing to stream flow during low flow periods; stabilizing stream banks and shorelines; storing storm and flood waters to reduce flooding and erosion; and improving water quality through biofiltration, adsorption, and retention and transformation of sediments, nutrients, and toxicants. This protection is achieved by regulating land use to avoid adverse effects on wetlands and to maintain the functions and values that wetlands provide to society and the environment.
(2) Frequently Flooded Areas. To protect the important hydrologic functions of the county's one hundred-year floodplains, which include floodways and floodway fringe areas, in order to protect human health and safety and minimize damage to property.
(3) Geologic Hazard Areas. Certain portions of the county are characterized by geologic hazards that may pose a risk to public and private property, human life and safety and the natural systems that make up the environment of the county. These lands are affected by natural processes that make them susceptible to landslides, erosion, earthquake, or snow avalanche. Some geological hazards can be reduced or mitigated by engineering, design, or modified construction so that risks to health and safety are acceptable. When technology cannot reduce risks to acceptable levels, building in geologically hazardous areas is best avoided.
(4) Fish and Wildlife Habitat Conservation Areas. To identify, protect, and maintain the present high quality of Chelan County's fish and wildlife habitat conservation areas.
(5) Critical Aquifer Recharge Areas. The availability of good quality, potable water is essential to the citizens of Chelan County in order to maintain a high quality of life. Identification and protection of aquifer recharge areas that are highly susceptible to potential contamination risks is essential in maintaining the quality of available potable water supplies. This district is intended to identify and protect areas vulnerable to contamination and protect potable groundwater supplies by reducing the possibility of groundwater contamination. (Res. 2021-54 (Att. A), 5/4/21).
11.77.020 Applicability.
(1) The provisions of this chapter shall apply to development or actions that are within, likely to be within, or are adjacent to a critical area whose buffers may overlap the proposed action, whether or not a county development permit is required.
(2) The provisions of this chapter include the specific development regulations within:
(A) Chapter 11.78, Fish and Wildlife Habitat Conservation Areas Overlay District (FWOD);
(B) Chapter 11.80, Wetlands Overlay District (WOD);
(C) Chapter 11.82, Aquifer Recharge Areas Overlay District (AROD);
(D) Chapter 11.84, Frequently Flooded Areas Overlay District (FFOD); and
(E) Chapter 11.86, Geologically Hazardous Areas Overlay District (GHOD).
(3) In the event of any conflict between this title and regulations contained in any other zoning or development regulations, those regulations which provide greater protection of critical areas shall apply.
(4) Compliance with the provisions of this chapter does not constitute compliance with other county codes and permits and other state and federal permits that may be required. The applicant is responsible for complying with other requirements apart from the process established in this chapter.
(5) The provisions of this chapter shall not apply to lands which are subject to the provisions of the shoreline master program or existing agricultural activities which are part of an approved voluntary stewardship program stewardship plan, except for those agricultural activities subject to this chapter that are within a flood hazard area or critical aquifer recharge area. (Res. 2021-54 (Att. A), 5/4/21).
11.77.030 Administration.
(1) The director of Chelan County community development department or designee shall serve as the administrator to this chapter.
(2) Critical area review is required for all land uses, development activity, and alteration of any land, water, vegetation, structure or improvement in Chelan County that proposed land use action is within, likely to be within, or is adjacent to a critical area whose buffers may overlap the proposed action, regardless of whether or not a permit or authorization is required from the county.
(3) Pursuant to Section 14.08.010, applicants may request a preapplication meeting with the community development department and applicable state agencies to discuss proposed development proposals.
(4) Critical areas review shall be classified and processed in the manner delineated in Chapter 14.08 for the underlying development permit or approval being sought. When an applicant submits an application for any development proposal, the application shall indicate whether any critical areas or buffers are located on or within two hundred fifty feet of the development. If the applicant states there are no known critical areas, the county should review and confirm whether critical areas exist through office and/or site visit. If critical areas or buffers are present that may be impacted, the applicant shall be required to complete a critical areas report.
(5) All projects without an underlying development permit that are within, likely to be within, or are adjacent to a critical area whose buffers may overlap the proposed project shall submit a critical area determination application to the county to determine the necessary level of critical area review. The application shall indicate which critical areas or buffers are within two hundred fifty feet of the project. The county will decide if the project is likely to alter one or more critical areas. If alteration is likely to occur, the review for actions not subject to an underlying permit or approval shall be classified and processed as either a limited administrative review or full administrative review as defined in Section 14.10.020 or 14.10.030, at the discretion of the administrator. Projects requiring full administrative review with public notice generally include those projects that are not exempt from SEPA review.
(6) When sufficient information is not available to determine whether a critical area exists on a site based on critical area maps, development project files, or publicly available data (e.g., the WDFW PHS data, the National Wetland Inventory (NWI), etc.), or the applicant challenges the decision of the administrator that a critical area exists on the site, a field investigation or site assessment by a qualified professional may be necessary to confirm the existence, location, and classification of a critical area. The cost of a field investigation or site assessment is the responsibility of the applicant.
(7) Any change or alteration to a development action approved by the county under this title shall be processed as a new action; provided, that the administrator may approve minor changes or alterations deemed consistent with the provisions of this title and the findings and conclusions on the original application. (Res. 2021-54 (Att. A), 5/4/21).
Posted: 06/05/2018 08:29 AM
Last Updated: 11/02/2021 12:04 PM