Emergency Management
Active Emergencies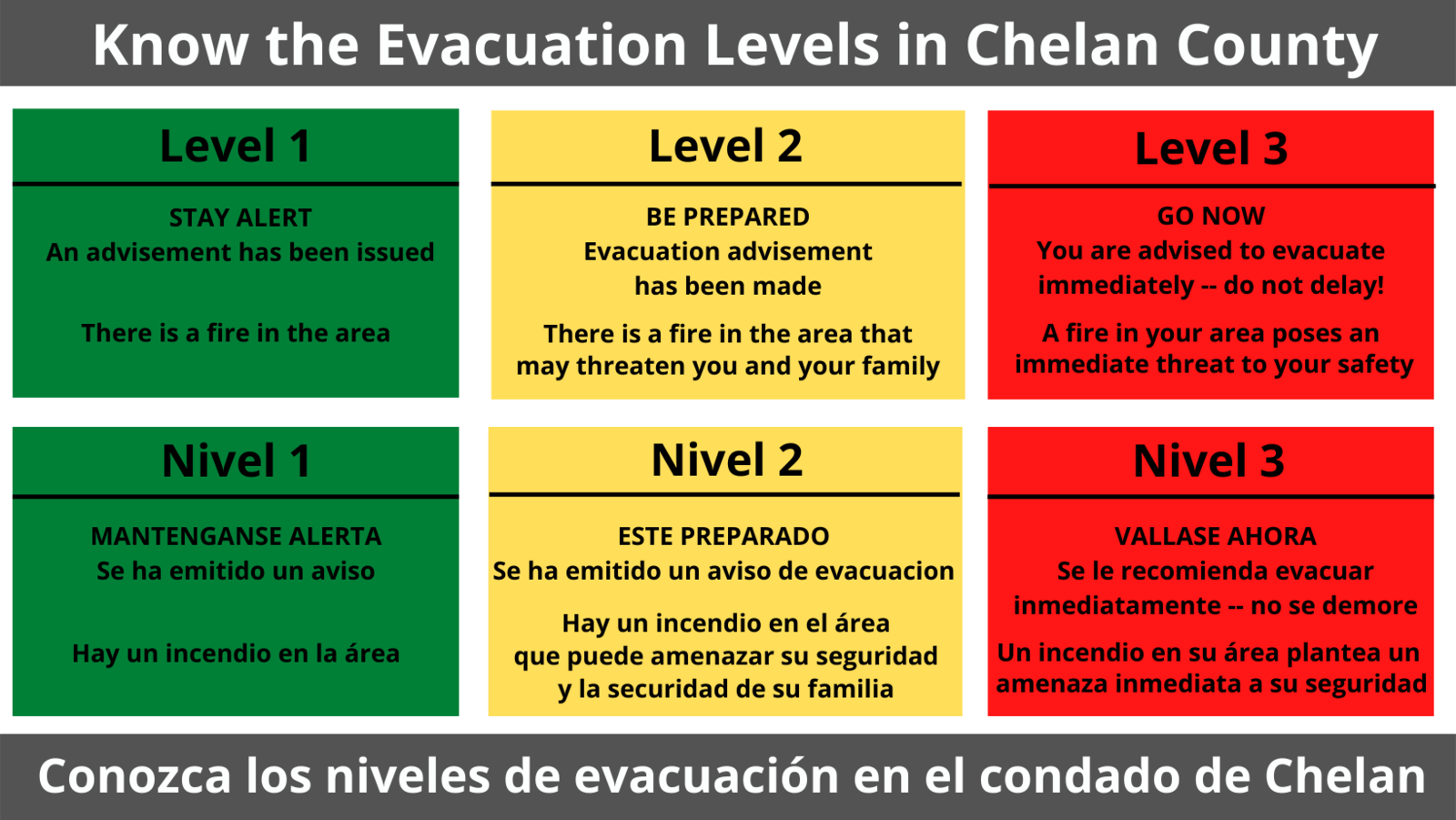 WHITE RIVER AND IRVING PEAK FIRES
Updated at 12:45 p.m. Sept. 6
InciWeb: White River Fire Updates (also contains Irving Peak Fire information)
Facebook: White River and Irving Peak
Below information is provided by the Okanogan-Wenatchee National Forest
Basic Information
Incident Type: Wildfire
Cause: Lightning
Date of Origin: Aug. 11 at about midnight
Location: 15 miles Northwest of Plain, WA
Incident Commander: Nate LeFevre, Northwest Team 7
Coordinates: 47.885 latitude, -120.917 longitude
Current Situation
Total Personnel: 586
Size: 4,540 acres (combined) Containment: 1% for White River and 7% for Irving Peak
Estimated Containment Date: Oct. 30 at approximately midnight
Fuels Involved: Primary fuels on slopes and ridges are mixed conifer litter and understory. There is heavy dead/down fuel loading from previous disturbance (insects, disease, and blowdown). Timber fuels are often interspersed by avalanche chutes filled with grass and brush. Fuels in valley bottoms are composed of riparian hardwoods.
Current Evacuation Levels:
Level 2: Sears Creek Road
Level 1: White River Road above Little Wenatchee Road
Level 1: Little Wenatchee Road
Evacuation levels are mapped on the Chelan County Emergency Incident Map
Be Prepared!
With its topography and location, Chelan County can be subjected to many types of disasters, from wildfires and mudslides to flash floods and snowstorms. While we hope such occurrences never happen, we know that being prepared for a disaster may save lives when minutes count.
Take the time to make an evacuation plan, build a preparedness kit that suits your family and pets, and learn what sources to go to monitor an evolving situation. Here are some tools to help you get started:
Posted: 07/24/2020 01:35 PM
Last Updated: 09/06/2022 12:40 PM