Solid Waste Management
Household Hazardous Wastes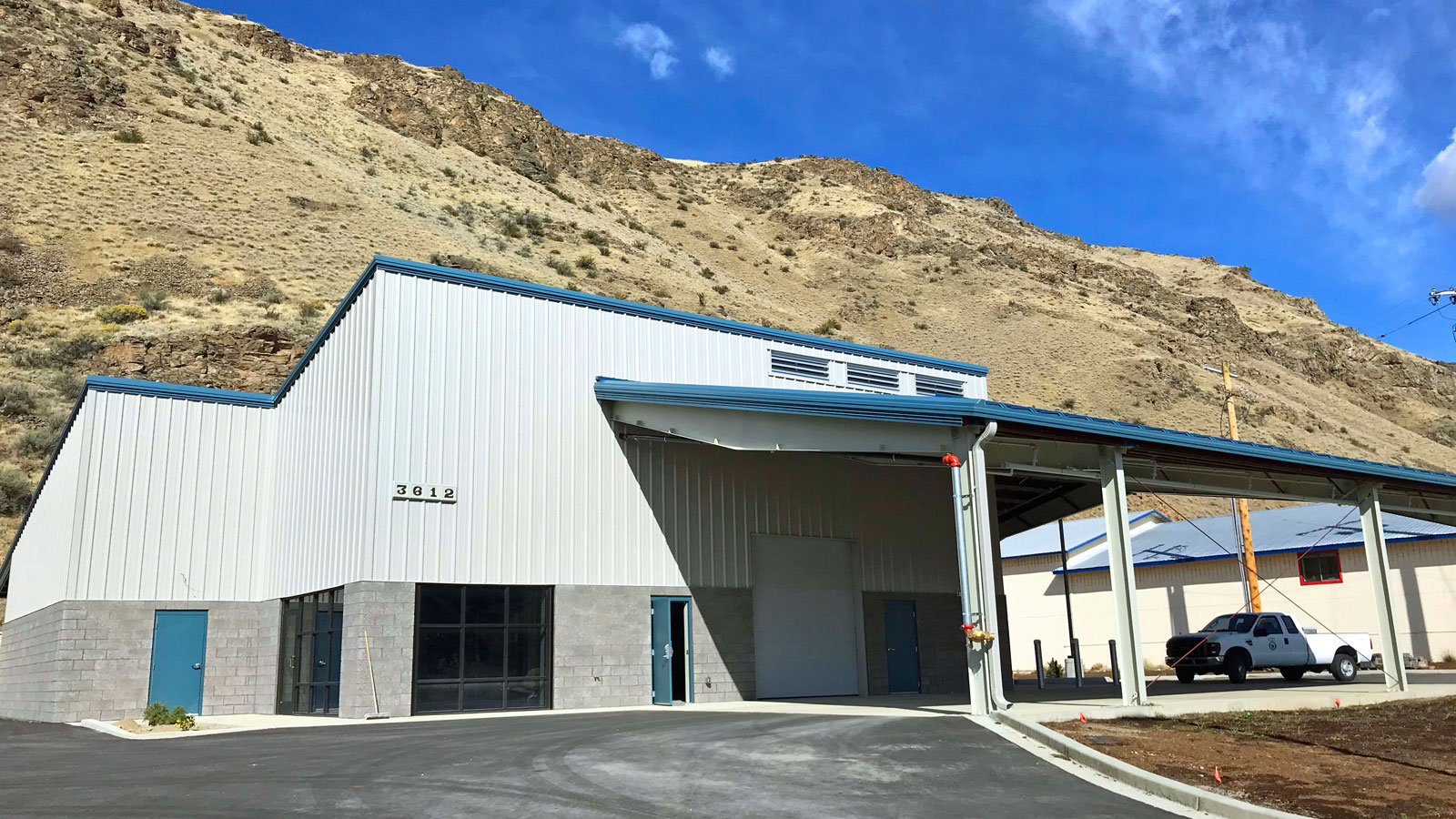 Disposal of household hazardous waste at the Chelan County Moderate Risk Waste Facility is available to any resident of Chelan County. The facility accepts only residential household hazardous waste; no business waste is accepted.
Location: 3612 Highway 97A, Wenatchee
Phone: 509-888-1195
Hours: 9 a.m. to 3 p.m. Thursday through Saturday (closed on holidays)
Fee: The facility is free to Chelan County residents. A $10 donation is suggested.
Remember these guidelines BEFORE you make a trip to the MRWF:
Don't mix products.
Keep products in original containers when possible. Label products not in original containers.
Secure products so they don't tip over or leak.
Containers should be nonleaking and of 5 gallons or less in size.
Transport similar products upright in cardboard boxes for safe, easy unloading.
When you ARRIVE at the MRWF:
Pull forward under the canopy.
Have your ID ready, showing you are a Chelan County resident.
Stay in your vehicle during unloading.
Accepted Items
| | | |
| --- | --- | --- |
| aerosol cans (not empty) | antifreeze | automobile batteries |
| brake fluid | butane tanks | degreasers |
| furniture stain | gasoline | household cleaners |
| household batteries | hobby chemicals | hydrochloric acid |
| lawn & garden pesticides | motor oil | oil-based paint |
| paint thinners | rechargeable batteries | spray paint |
| pool & spa supplies | solvents & sealants | |
Unaccepted Items
| | | |
| --- | --- | --- |
| ammunition/explosives | latex/water-based paint | asbestos |
| lightbulbs/fluorescents | computers | medical waste |
| contaminated soil | needles/syringes | electronics |
| pressurized tanks | fireworks | tires |
Frequently Asked Questions
Is it latex paint or oil-based paint?
Latex paint, or water-based paint, that is solidified or dry can be safely disposed of -- with the lid removed -- in a garbage can. If there is a small amount of paint left in the can, remove the lid and let the paint dry in the can. For larger amounts, you may need to mix in cat litter, sawdust, shredded paper or paint hardener and then allow it to dry.
Oil-based paints will be labeled with words and phrases such as "alkyd, cleans with solvent, flammable or combustible." Oil-based paints need to be taken to the household hazardous waste facility for proper disposal. If there is a small amount, allow the paint to dry and dispose of in your garbage can with the lid removed.
For paint cans that are three-quarters full and are not rusty, consider donating them to a Habitat for Humanity store near you.
Antifreeze: Contaminated antifreeze should be taken to a household hazardous waste facility. If it is uncontaminated, the Dryden and Chelan transfer stations take up to 5 gallons at a time at no charge. Remember: Antifreeze is toxic and must be stored in a closed container at all times.
Gas: Old gas can be taken to a Jiffy Lube for a small cost. Call the business for details. Or dispose of old gas at a household hazardous waste facility.
Oil: Dirty or contaminated oil must be disposed of at a household hazardous waste facility. Uncontaminated oil can be taken to a collection location:
O'Reilly Auto Parts, 1016 N. Mission Ave. in Wenatchee, no charge/daily limit 5 gallons
Kwik Lube, 610 S. Wenatchee Ave., $1 a gal/daily limit 5 gallons
Dryden Transfer Station, Small charge/daily limit 5 gallons
Chelan Transfer Station, no charge
Chelan Bus Garage, 56 Chelan Falls Hwy, no charge
Batteries: Numerous auto battery retailers around the Wenatchee Valley will take your auto batteries for free or for a small charge.
Tires: The Dryden and Chelan transfer stations take unmounted tires. The Dryden facility limits people to five unmounted tires a day.
For locations of recycling or drop-off centers, go to 1800Recycle. Or call us at 667-6415 for suggestions.
Because there are other options for recycling, light bulbs are not accepted at the MRWF.
LED, incondescent and halogen bulbs can be disposed of in your residential trash. However, fluorescent bulbs MUST be taken to a LightRecycle drop-off location for disposal.
All fluorescent lamps, including compact fluorescent bulbs, contain varying amounts of mercury, a toxic pollutant. It's illegal to dispose of fluorescent lamps in your trash. LightRecycle, a state-funded program, accepts up to 10 fluorescent bulbs a day at different drop-off locations for no charge. The service is for public use only. There are two drop-off locations in Chelan County:
Lake Chelan Lighting Center
917 E. Woodin Ave., Chelan, 687-6101
Stan's Merry Mart
733 S. Wenatchee Ave., Wenatchee, 662-5858
Posted: 06/04/2019 04:04 PM
Last Updated: 06/30/2020 08:29 AM