Veterans Program
Veteran Service Offices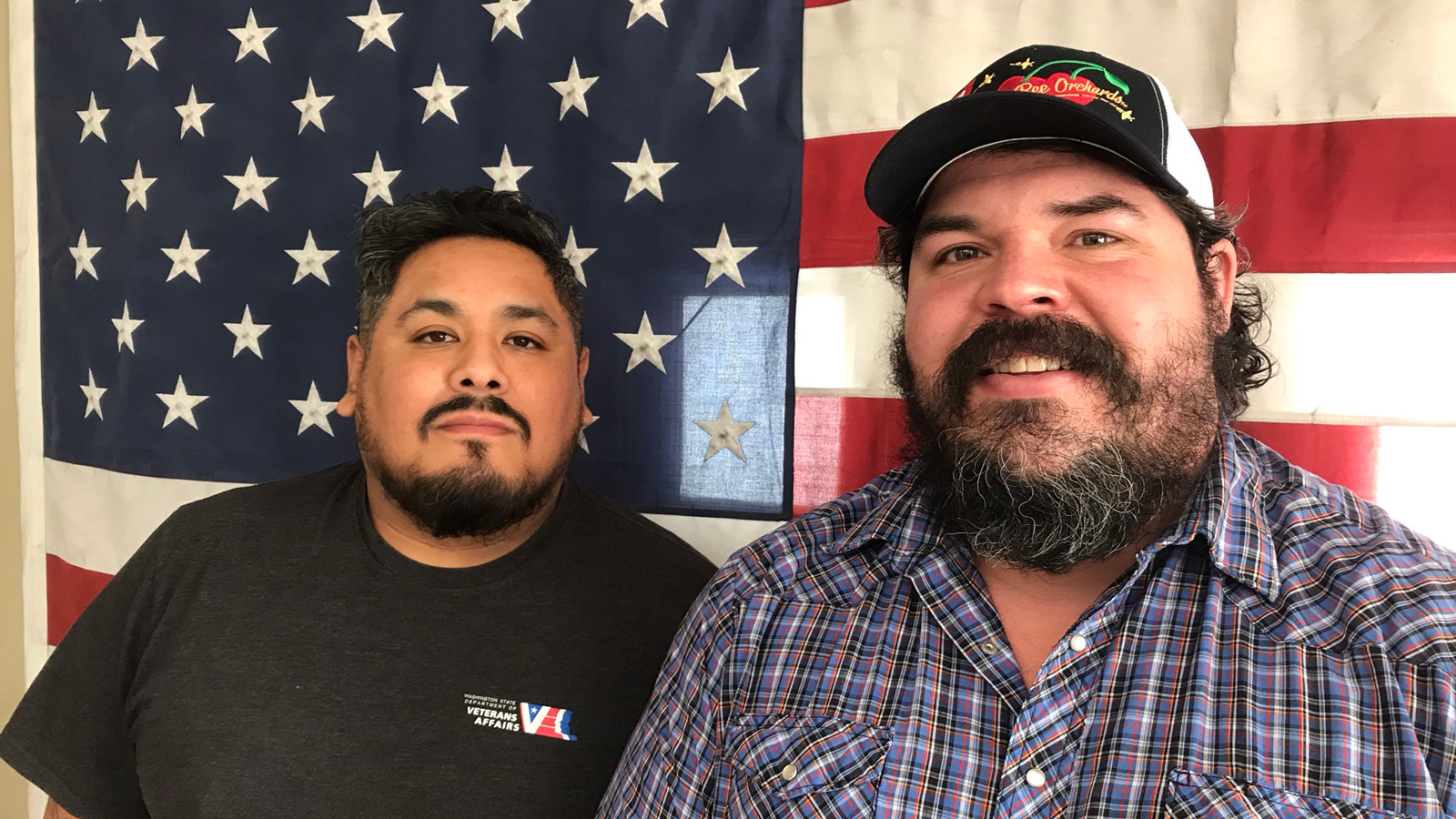 (Pictured above are Chelan County Veterans Service Officers Trent Mortensen, left, and Tony Sandoval.)
What is a VSO?
A Veterans Service Officer (VSO), is someone who works on behalf of veterans and their dependents and survivors. They are trained and either accredited or certified in the VA claims and appeals process and can help you with Veterans Affairs (VA) related needs.
VSOs provide added support, such as helping with emergency funds, coordinating resources, and can help you understand and apply for local and state Veteran benefits, including:
Financial support
Education
Veteran Readiness and Employment
Home loans
Life insurance
Pension
Health care
Burial benefits
Records Requests
Chelan County tax dollars currently support the Chelan County Veterans Service Office has two accredited VSOs who assist Chelan County veterans and their families.
Tony Sandoval, VSO
While attending Wenatchee Valley College, Tony worked in Vet Corps, a program organized through the Washington Department of Veterans Affairs and funded by AmeriCorps. He went on to become a regional coordinator of program, overseeing other Vet Corps members. After earning his college degree from Central Washington University, he became a VSO and the manager of the Chelan County Veterans Service Office, which he has led since 2017.
Tony recently was the recipient of the "2021 Outstanding Service to Veterans: Superior Award." The honor was awarded on behalf of the Governor's Veterans Advisory Committee and the Washington Department of Veterans Affairs.
Wenatchee born and raised, Tony graduated from Wenatchee High School in 1999. He joined the U.S. Army one week prior to the terrorist attacks of Sept. 11, 2001. He served as a tanker in the 1st Battalion, 68th Armor Regiment with the 3rd BCT Combat Team in the 4th Infantry Division. His service included a year in Iraq from 2003 to 2004. Tony returned to Wenatchee in late 2004.
"This position was a bridge from serving my country to serving my community," said Tony, who is married and has six children. "It is an opportunity for me to serve people and welcome home those veterans transitioning out of the military and those who have been home, but never felt welcomed."
Contact Tony at Tony.Sandoval@co.chelan.wa.us or 509-664-6801.
Trent Mortensen, VSO
Trent has been working with veterans for nearly three years, starting as a Vet Corps Navigator through the Washington Department of Veterans Affairs (WDVA) and working up to be an accredited VSO. He has received several awards for his work from the WDVA, including the Diversity Leadership Award (2020-21), Site Collaboration Award (2020-21) and the Service, Teamwork, Attitude and Reliability (STAR) Award (2019-2020)
Originally from San Diego, Trent served four years in the U.S. Army's 570th Sapper Company as a combat engineer. He served a year in Afghanistan (2011-2012). Today, he is married with two young children.
"When I got out, there wasn't really any guidance in getting benefits and how to get back into the real world," Trent said. "My job puts me in a position where I can help veterans of all ages and backgrounds."
Contact Trent at Trent.Mortensen@co.chelan.wa.us or 509-667-6909.
Posted: 07/09/2015 10:47 AM
Last Updated: 02/04/2022 10:15 AM