Jail's K9 program kicks off month-long fundraising event
A core component of the Chelan County Regional Justice Center's Drug Interdiction Program, K9 Kait and her handler, Corrections Deputy Jacob Lewis, are about to celebrate their first anniversary as a team.
And with their anniversary approaching on Nov. 9, supporters of the drug-detecting duo have kicked off a fund-raising campaign for the month of November.
"This past year, we have been working hard to introduce Kait and the jail's narcotics detection program to the community," Lewis said. "Our hoodie fundraiser emphasizes that we are all on one team, sharing in the same mission."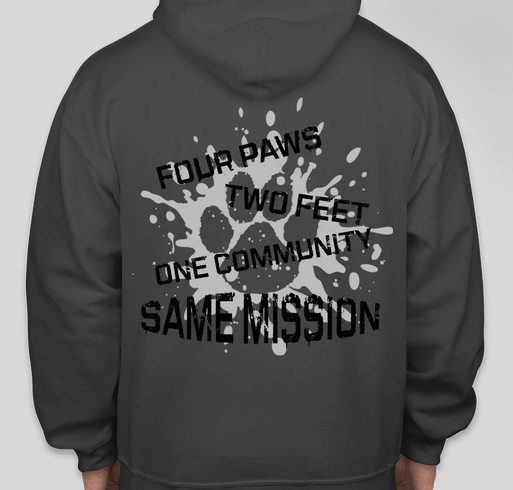 Kait, a border collie mix, recently turned 6 years old. Originally a rescue from Quincy, she is the first canine to be used in the local jail and only the second canine in the state to be assigned to a county or municipal jail. Her unique sniffing ability and training in odor detection also allows her to assist with drug detection for federal agencies and local schools.
The jail's new K9 program is supported by donations, primarily grants, fundraisers, and community and business contributions. People can support the program by buying a pullover hoodie designed by and available from CustomInk.com.
The limited-design, charcoal pullover hoodies are $35 each. In adult and youth sizes, the hoodies are available through Nov. 28.
In addition, watch for additional fundraisers for the K9 program later this month, including partnerships with local restaurants that will donate all or part of their sales to the program. Established dates are:
Panda Express: 10:30 a.m. to 9:30 p.m. on Nov. 19 at the restaurant on 1920 N. Wenatchee Ave. in Wenatchee.
Jimmy John's: 3 to 9 p.m. on Nov. 22 at the business on 212 Fifth St. in Wenatchee.
Money raised by the fundraisers will help pay for additional training, equipment upkeep, supplies, general care for Kait and emergency medical care if needed.
"Kait and I can't thank the community enough for this past year of support," Lewis said. "If not for the community and supporters we serve, Kait and I would not be remotely successful in our mission."
To learn more about Kait and Deputy Lewis, follow the pair on Instagram (k9_kaitandlewis) and Tik Tok (k9_kaitandlewis).
Last Updated: 11/02/2021 10:27 AM