West Cashmere Bridge Replacement (CRP 693)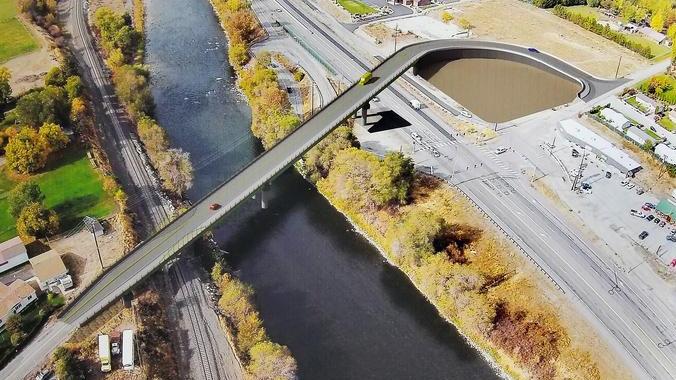 Brief Project Description:
West Cashmere Bridge Replacement project is an 85-year-old, fracture-critical bridge, both functionally obsolete and structurally deficient, with a sufficiency rating of 25.18. It is currently posted for both weight and height restrictions. The new structure is proposed to be constructed in approximately the same location as the existing bridge. The proposed bridge is estimated to be 44 feet wide and 1,000 feet long.
Key Facts:
In 2012, through these fracture-critical inspections, it was estimated that within 10 years there would be a substantial decrease in the bridge's load-carrying capacity – due to the progressive deterioration of the structural elements – unless major rehabilitation of the bridge's structural components are performed.
The County has coordinated with stakeholders to complete a planning-level study to analyze the access points into Cashmere, identify their related freight routes and evaluate this bridge to develop a scope of the type, size and location for its replacement.
The CDTC has considered the West Cashmere Bridge Replacement Project to be of regional significance and is one of the top three priority projects within Chelan and Douglas Counties.
Estimated Schedule:
MILESTONE

SCHEDULED MILESTONES

Begin Design

June 2015

Environmental process

April 2016

Right-of-way process

October 2016

Planned Public Involvement

(Website, Handouts & Meetings)

May 2017

60% Design and Estimate

May 2017

Advertisement

April 2020

Bid Opening

April 2020

First Working Day

May 2020

Number of Working Days

250

Physical Completion

November 2021