Latest News and Media Releases
Posted By: Sheriff's Office on June 30, 2016
Chelan County Prohibits Discharge of Fireworks Sheriff Brian Burnett reports the Board of County Commissioners has enacted a prohibition on the discharge of fireworks in the unincorporated areas of Chelan County effective June 27, 2016, and until further notice. Read more ...
Posted By: Sheriff's Office on June 30, 2016
On June 30, 2016 Sheriff Brian Burnett reports an early morning shooting in Manson, Washington. Shortly after 3:00 a.m. this morning, Chelan County Deputies responded to a residence in Manson for a reported gunshot wound. Read more ...
Posted By: Sheriff's Office on June 29, 2016
In anticipation of a safe and happy Independence Day Holiday, Sheriff Brian Burnett would like to share the following information regarding "Operation Dry Water" with the residents of and visitors to Chelan County: Read more ...
Posted By: Sheriff's Office on June 24, 2016
Sheriff Brian Burnett reports that four lost hikers were located this morning near Edwards Peak approximately 7 miles southwest of Leavenworth. Read more ...
Posted By: Sheriff's Office on June 22, 2016
16C-00862 Sale of Real Property Read more ...
Sheriff's Office
The Sheriff is responsible for the provision of police services in the unincorporated portion of the County, including patrol, criminal investigation, and emergency response. The Sheriff is elected "at large" to a four-year term.
We, the management of the Chelan County Sheriff's Office, pledge to do our best in the management of this organization. We recognize that the men and women of this organization are its future. It is our strong belief that the members of this office and its auxiliaries have the talents and expertise to take this Sheriff's Office forward for the betterment of Chelan County.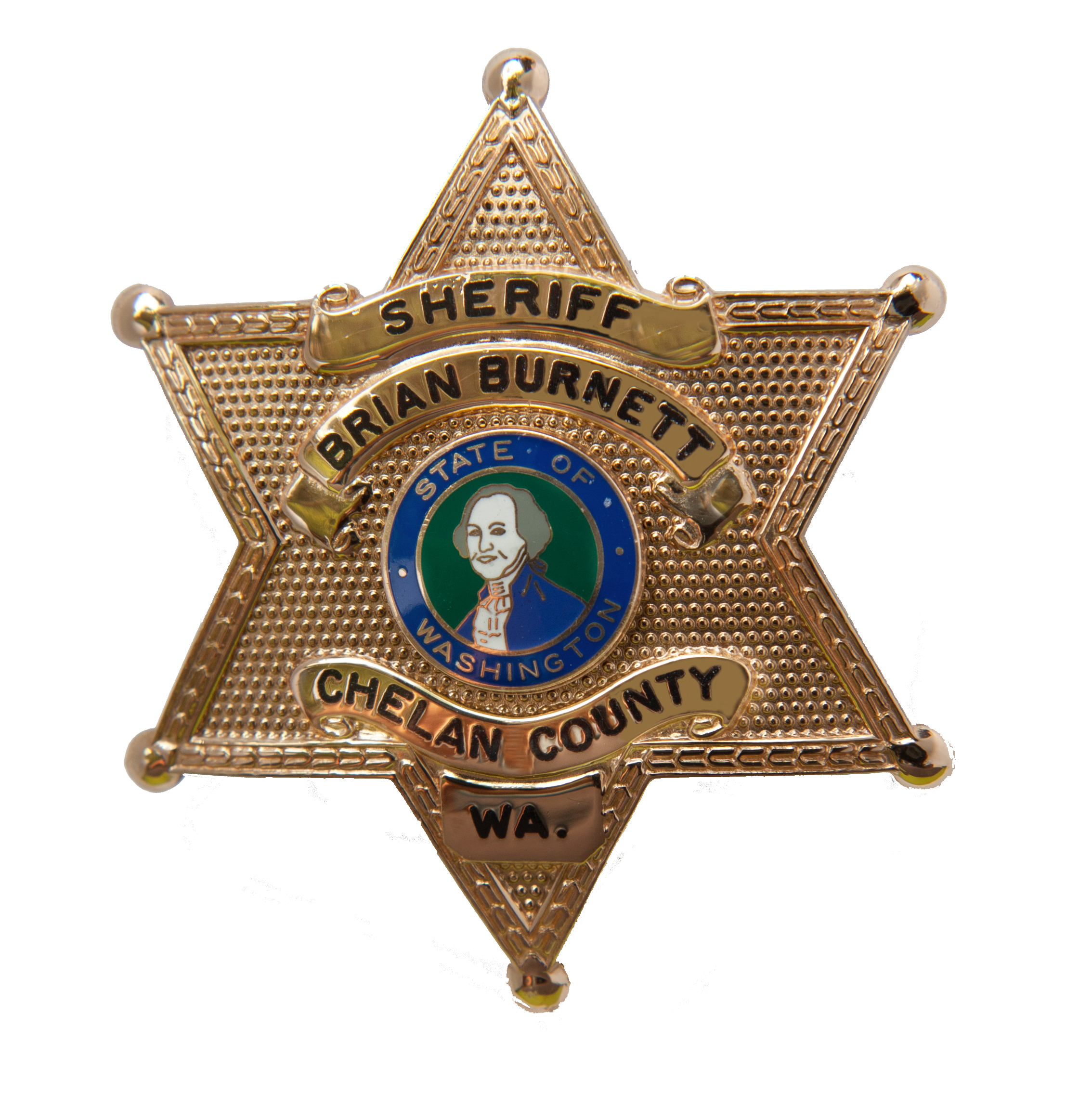 Our Mission Statement
The mission of our organization is to contribute to a safe and productive community, committed to earning public trust and providing highly trained professionals. We partner with the community, utilizing available resources to provide the highest quality of service to the citizens of Chelan County.