Public Works
Solid Waste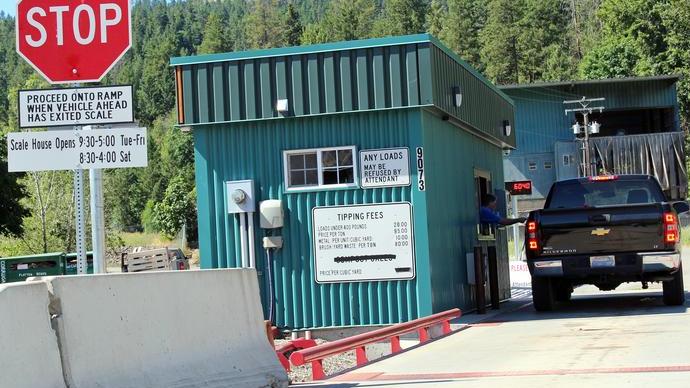 UPDATE: Permitted burn in Leavenworth is completed
The permitted burn at the Leavenworth brush drop-off site ended at 4:30 p.m. today (April 17). Crews will monitor the fire site into the evening. Thank you to our neighbors in the area of the site for their patience while the green material was burned.
County will build facility for household hazardous waste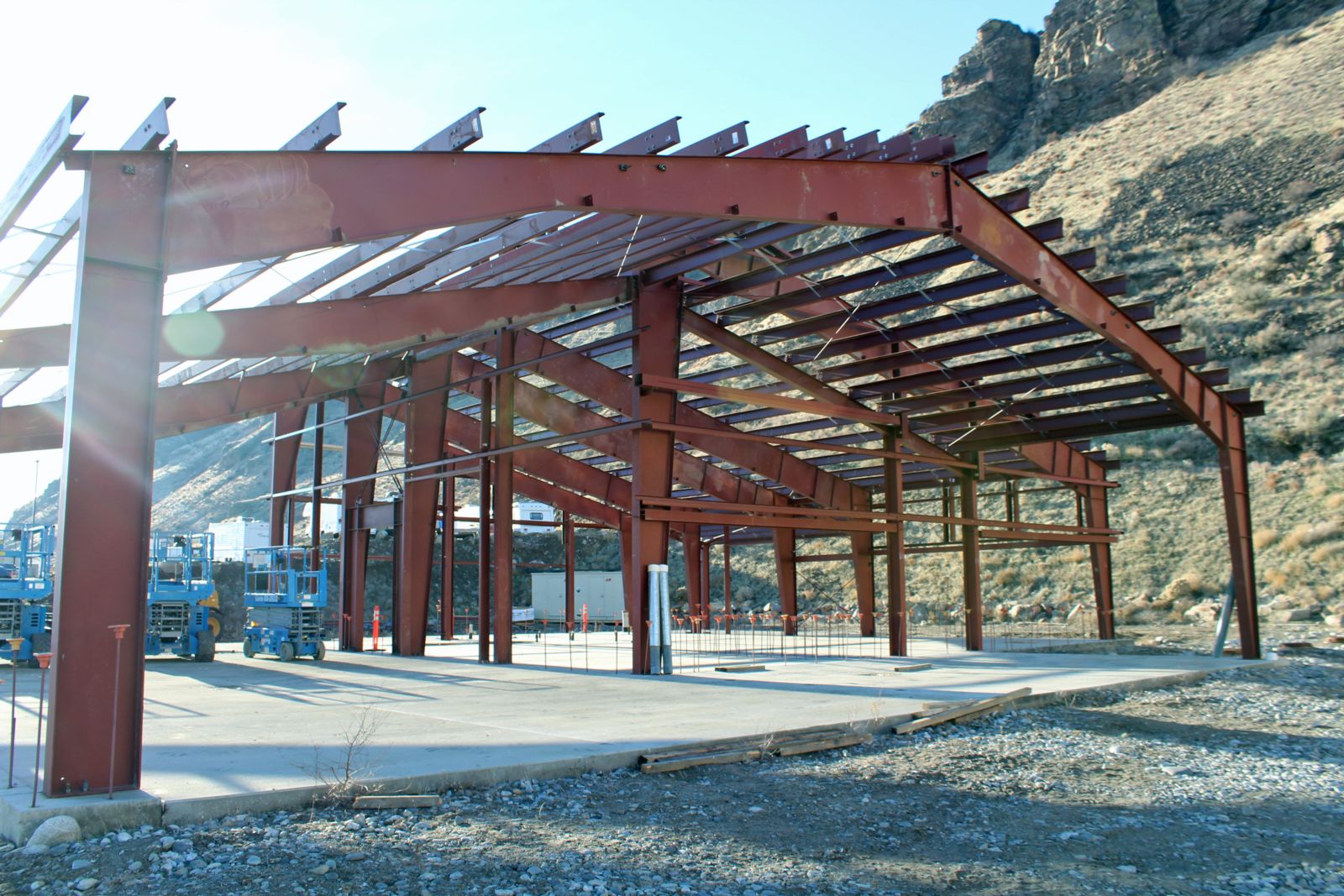 Chelan County Commissioners awarded a $1.1 million contract to Black Rock Construction & Development of Moses Lake for the construction of a facility that will allow residents to safely dispose of common household chemicals on a year-round basis.
The 5,200-square-foot facility will be open on Highway 97A, near Stemilt. Construction on the facility will pick up again in spring 2019 and will be completed this summer. General site work, including demolition work and the laying of the new facility's foundation, has been completed. The new facility will charge a nominal fee for use to cover operations and disposal. Read the full press release online.
While you're waiting for the facility to be built, check out our blog on how you can safely dispose of some of those household hazardous wastes in your home.
Dryden Transfer Station
Chelan County operates the Dryden Transfer Station. The transfer station is at 9073 Highway 2, one mile east of the Highway 2 and Highway 97 Blewett Pass road junction. Entry is only possible from the eastbound lanes of Highway 2. The transfer station can be reached at 509-548-5592.
Regular Hours:
Tuesday - Friday: 9:30 a.m. to 5 p.m. Saturday: 8:30 a.m. to 4 p.m.
The transfer station is closed on holidays and Mondays.
Accepted types of payment at Dryden Transfer Station are cash or check only; we do not accept debit or credit.
Tipping Rates at the Dryden Transfer Station
| | |
| --- | --- |
| Brush/Tree Trimmings* | $80 per ton (minimum fee for loads under 200 lbs. is $10) |
| General Solid Waste (Garbage) | $95 per ton (minimum fee for loads under 400 lbs. is $20) |
*If you live in or operate your business in the apple maggot quarantine area of western Chelan County, you cannot bring brush or yard waste to the Dryden Transfer Station. You must bring your green waste to the day pit on East Leavenworth Road.
Recycling Opportunities at the Dryden Transfer Station
(Note: Due to market conditions and shipping costs, clear or colored glass is no longer accepted at the Dryden Transfer Station as a recyclable; glass can still be disposed at regular tipping rates.)
| | | |
| --- | --- | --- |
| Aluminum Cans | Mixed Paper | Plastic Milk Jugs |
| Cardboard | Newsprint | Tin Cans |
| Scrap Metal* | Office Paper | Metal Appliances* |
| Magazines | Glossy Paper | Pop Liter Bottles |
*Loads of scrap metal and appliances are $10 per load. Appliances that have or previously had coolant are $25 per unit.
Leavenworth Brush Drop-Off Site
A drop-off brush yard on East Leavenworth Road is available to residents and businesses in the apple maggot quarantine area. Brush, tree and bush trimmings, garden waste, needles and leaves are accepted. No rocks, dirt, sod, lumber or garbage are allowed.
Location: Chelan County day pit on East Leavenworth Road, near the Icicle Road intersection
Hours: 8 a.m. to 3 p.m. Fridays (closed November-March)
Cost: $10 a cubic yard, with a minimum fee of $10

The drop-off yard is tentatively set to open on Friday, April 12.
Other Transfer Stations in Chelan County:
Wenatchee Transfer Station (Operated by Waste Management)
1421 S. Wenatchee Ave. in Wenatchee 509-662-8885
Open Tuesday – Saturday, 9 a.m. to 5 p.m.
Chelan Transfer Station (Operated by North Central Recovery & Recycling)
23235 State Highway 97A in Chelan 509-682-5631
Open Tuesday -- Saturday

Summer Hours (Starts May 1): 10 a.m. to 5 p.m. Winter Hours: 10 a.m. to 4 p.m.
Posted: 11/20/2014 03:45 PM
Last Updated: 04/17/2019 04:46 PM