Solid Waste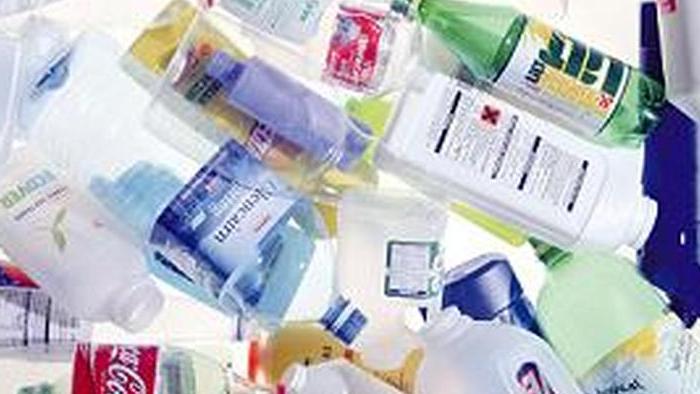 Learn More about Solid Waste
Chelan County and the incorporated cities of Wenatchee, Cashmere, Entiat, Leavenworth and Chelan welcome you with information and answers to your questions about recycling and environmentally sound disposal methods in Chelan County. The County operates the Dryden Transfer Station, located off of Highway 2, west of Dryden.
Dryden Transfer Station
Hours:
Tuesday - Friday: 9:30 a.m. - 5 p.m
Saturdays: 8:30 a.m. - 4 p.m.
(The transfer station is closed on holidays.)
Directions: Located at 9073 Highway 2, one mile east of the Highway 2 and Highway 97 Blewett Pass road junction. Entry is only possible from the eastbound lanes of Highway 2. More information at 509-548-5592.
Accepted types of payment at Dryden Transfer Station are cash or check only. We do not accept debit or credit.
Tipping Rates at the Dryden Transfer Station
| | |
| --- | --- |
| Brush/Tree Trimmings | $80 per ton |
| General Solid Waste (Garbage) | $95 per ton (minimum fee for loads under 400 lbs. is $20) |
Recycling Opportunities at the Dryden Transfer Station
(Note: Due to market conditions and shipping costs, clear or colored glass is no longer accepted at the Dryden Transfer Station as a recyclable; glass can still be disposed at regular tipping rates.)
| | | |
| --- | --- | --- |
| Aluminum Cans | Mixed Paper | Plastic Milk Jugs |
| Cardboard | Newsprint | Tin Cans |
| Scrap Metal* | Office Paper | Metal Appliances* |
| Magazines | Glossy Paper | Pop Liter Bottles |
*Loads of scrap metal and appliances are $10 per load. Appliances that have or previously had coolant are $25 per unit.
Other Transfer Stations in Chelan County:
Wenatchee Transfer Station (Operated by Waste Management)
1421 S. Wenatchee Ave. in Wenatchee 509-662-8885
Open Tuesday – Saturday, 9 a.m. to 5 p.m.
Chelan Transfer Station (Operated by North Central Recovery & Recycling)
23235 State Highway 97A in Chelan 509-682-5631

Open Tuesday -- Saturday, 10 a.m. to 4 p.m.
Commerical Curbside Recycling Suspended in Manson
MANSON – Curbside recycling service for businesses in the Manson area has been suspended until Chelan County and a local waste disposal contractor are able to work out a new solution for the community.
Up until January, the City of Chelan had been providing curbside service to Manson businesses for some 20 years under an agreement with Chelan County. However, those services were ended because of a lack of funding and a continued decline in the value of recyclable materials, said Brenda Blanchfield, solid waste coordinator for Chelan County Public Works.
"To continue the commercial service was just too costly," Blanchfield said.
Instead, the county is working to reach an agreement with Zippy Disposal Services, a local business that provides waste disposal services to the unincorporated areas of the Chelan Valley as well as communities in Okanogan and Douglas counties. Chelan County hopes to have by April a draft plan for commercial service in Manson. The public, as well as local and state agencies, would be asked to comment on the plan at that time.
"We hope we can come up with a solution with Zippy Disposal to provide recycling collection services for the businesses," Blanchfield said.
Manson businesses can still take their recyclables to the nearby North Chelan Recycling Center, 23235 Highway 97A. The center is open 8 a.m. to 4 pm. Tuesday through Saturday. The recycling center is a free service.
A free recycling site for residents is available at the Red Apple Market parking lot on Quetilquasoon Road. Several bins there accept paper, No. 1 and No. 2 plastics, grocery bags, aluminum cans, cardboard and glass.
The public is reminded that it is illegal to dump garbage in the recycling bins or at the recycling site. The site at Red Apple Market is being monitored by security cameras. Dumping garbage is a misdemeanor, punishable by up to 90 days in jail and a $250 fine, according to Chelan County code.
Progress Delayed on Moderate Risk Waste Facility
Construction has been delayed on the Moderate Risk Waste (MRW) Facility until further funding can be secured from the Washington State Department of Ecology. Chelan County will continue to move forward with phased construction as funding becomes available.
The county is acutely aware of the need for safe and affordable disposal options for household hazardous waste in Chelan County and it is researching options for funding a household hazardous waste pick-up event as a stop-gap between now and when the MRW facility is fully operational. However, using funds for that purpose will delay the completion of the permanent facility. Please contact the state Department of Ecology or your local legislator to express your support of this important facility.
The MRW facility will provide a year-round opportunity for Chelan County residents to dispose of common household hazardous wastes and will eliminate the cost and inconvenience of the hazardous waste collection events. The project is funded primarily by grants from Ecology as well as Chelan County and the cities of Cashmere, Chelan, Entiat, Leavenworth and Wenatchee.
Stay current on the County's effort to build the MRW facility and other Solid Waste news by signing up for email updates here.